June Service of the month
Published on 01 June 2022 09:00 AM
With our everyday busy lives , it might seem impossible to find a little time to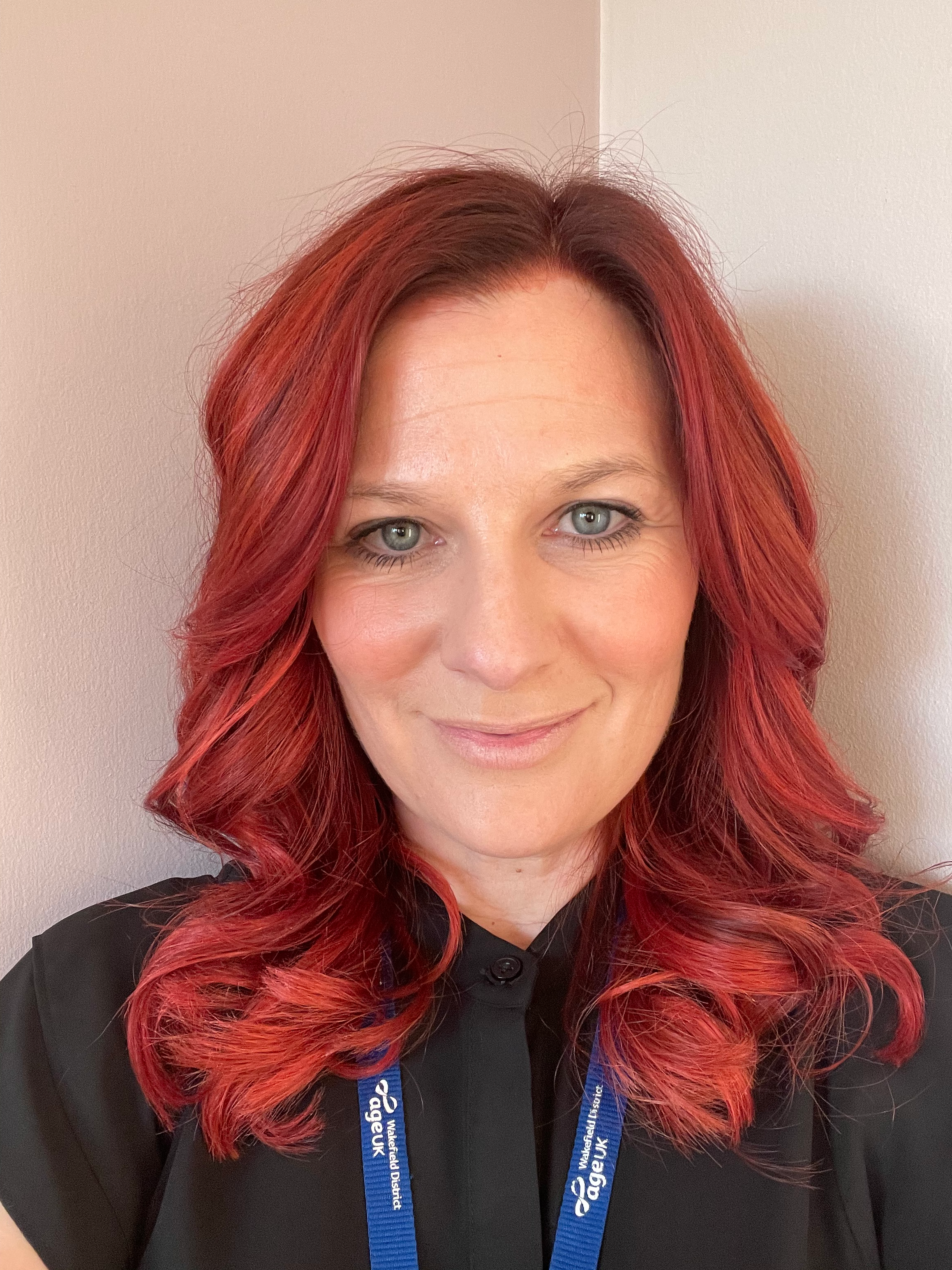 volunteer, however the benefits of volunteering can be enormous. Volunteering offers vital support to help people in need, those living in your local community, but the benefits can be even greater for you.
With our help finding the right volunteer role can help you make new friends, connect with your community, learn new skills and even advance your career. Giving back to others can also help protect your mental and physical health. It can reduce stress, combat depression, keep you mentally stimulated, and help provide a sense of purpose.
Here at Age UK Wakefield District we have many different projects that volunteers can become involved in, and whether you are 16 or 106 we will find a role to suit you.
We currently have over 200 volunteers giving their time in different ways to support our services; look at some of the ways that you can become involved:
Home Visit Befriender, visiting a vulnerable, lonely older person in their home once a week, to provide stimulating conversation and companionship.
If getting out and about is difficult for you, why not consider becoming a Telephone Befriender, and offer a lonely older person a weekly telephone call, to break up their long lonely days.
If you would like to volunteer with others, you could consider helping out in our Charity Shops, based in Wakefield Centre, South Elmsall and Horbury. Our charity shops are busy places, and we are always looking for team players and those that like to keep busy, to help keep our shops operating successfully. You don't need to have previous retail experience to help out in our shops.
Our Time 4 Tea events are running throughout the district, in Supermarkets and Cafes, and are busy with people dropping in to have a cuppa and a chat with us, and we are need to take on extra volunteers to help serve drinks and chat to the attendees making people feel welcome.
If you are confident using technology, such as Computers, Tablets and Smart Phones and have the time to share with someone who would also like to become digitally connected, talk to us about becoming a Digital Inclusion Volunteer, and you could soon be helping people to get on line.
If you would like to help someone build up their confidence to get them back out and about and into the community then our Step Out Programme is for you. In this role you will help someone take those first steps back to a more enjoyable life outside of the home. Supporting them to catch a bus, attend a group, go out to a cafe, or simply getting back to gentle exercise outdoors.
Whilst it is true that the more time you spend volunteering the more benefits you will experience, volunteering doesn't have to be along term commitment or take up a huge amount of time out of your day, It only takes an hour a week to make a huge difference to someone who is lonely and isolated.
Giving in simple ways can help those in need and improve your own health and happiness.
We have so many different ways for people to get involved with Volunteering in the community and across the district. Talk to us today about joining our Volunteering family, and as our volunteers say, you won't regret it.
Tracey, Volunteer Manager
Call 01977 552114 or email volunteering@ageukwd.org.uk
" I took early retirement and wanted to do something voluntary, this is perfect. Age UK WD are a really good charity, I am learning all about the services they provide and I am able to pass that information on to others" Ann - Telephone Befriender
" I would just like to thanks Age UK Wakefield District, they are all very supportive and they look after your wellbeing" Gail - Retail Volunteer
" Its been a really rewarding experience for me, I grew up in Wakefield and moved to London, its nice to keep that contact" Roisin - Telephone Befriender
" Enjoying what I do, enjoying what I am going to be do, I can see this being a long relationship between myself and volunteering with Age UK Wakefield District" Darren - Admin Volunteer