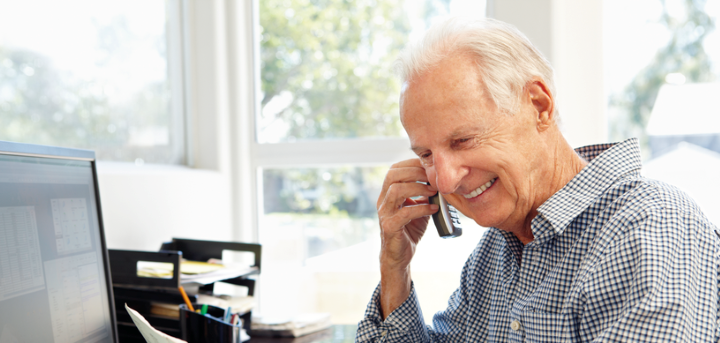 At Age UK Wakefield District we value comments from our customers. Here are a few comments and compliments on the services we have provided.
Advocacy
"I am writing to thank you for the very helpful assistance given to the hospice recently regarding the passing of a patient and family support for burial. We were very grateful for the help given to us by Catherine Burridge, Advocacy worker in what was quite a difficult situation. She has shown real commitment and care for the family concerned and I would ask that you pass on our thanks and appreciation to Catherine"
Mrs X is extremely grateful for all the support she has received and feels she could not have done any of it alone. She has felt comforted in knowing she could contact the advocacy worker at any point and a weight has been lifted now she does not have to consider moving from her home.
Mr X has thanked the advocate for all the support he has received and was able to talk to her about previously wanting to end his life due to his struggles. However he has now said he no longer wants to do this since she has visited and got his life back on track.
Bereavement Advice and Support (BASS)
"A fantastic service and I wish you all the very best and please continue with this service as there are many people out there that need this"
"I feel better for coming to the group and the one to one sessions"
"Has been very helpful to discuss things I can't talk to familiy about"
"Everything has been done well. Thank you. I still feel angry but mainlysupport has helped"
"The consultations have been a great support, even managed to have a laugh!"
"Excellent support and you were always there to support when required and requested. Thankyou. Stay blessed!"
"You are fantastic. Helped me through my darkest days. Helped me talk!"
"Service has been spot on. Excellent. Practical support has been so useful"
"It has been a relief to be able to speak about my loss. BASS has been a great help"
"I have been able to discuss things I couldn't speak about with anybody else"
Connecting Care
The help and support, which has been ongoing, and advice I have been receiving from Age UK's senior support worker Libby Eades has been outstanding. I think that more publicity about the service Age UK offers would be very good. Before I had to go to hospital I didn't know of the help offered. For me it has been essential to have the help as I am very much alone
Made aware of things we weren't aware of. Been very helpful. Nice to know
Extremely grateful for the help and was happy to be awarded higher rate AA which previously I did not know I could claim. This has made a massive difference and will allow me to get out more
I was extremely satisfied with the service and the support worker was brilliant. I felt safer with the grab rails to bathroom and outside. I can get about better
It was very helpful and gave her lots of choices. It was helpful when her late husband was alive and helpful after. She is satisfied with everything and has Age UK numbers for if she needs them again
Happy with everything as he said I did everything I said I would do
Feels better in self knowing what is available
Now receiving home shopping delivery service and meal deliveries
Now receiving AA – really pleased as she did not know/ think she was entitled to anything. Has had grab rails fitted which has been extremely helpful. Very thankful for support received and happy that she now has someone to go to if she needs support
Feels that she knows where to go for support and information when needed
Very helpful and understanding staff
Information and Advice
Thank you for all your help with DWP a couple of months ago when they wanted me to pay back £5,648.51. It was turned down and told to pay back but I sent letter with some home truths. I have just been informed now that I don't have to pay back as it was their fault which I think all along that it was
To staff (I&A). Thanks very much for the help with my bill last Thursday. The cheque arrived today (Thursday)
I can't thank you enough for all your help
Client came into the office wanting help to apply for his state pension. He will be 65 in October. Spoke to staff member who gave him the information he needed.
Borrowing the wheelchair has been really positive for myself and my dad because he hadn't used a wheelchair before and it gave him the opportunity to get out and about although he is now very unwell. At least it gave him the opportunity
Macmillan
We have had memorable trips out making memories
Staff member was a lovely lady. So easy to talk to. She didn't rush me and listened to all I said. Very understanding and made me feel reassured
Very grateful for the help I received. Could not wish for more. Very helpful and lovely people – thank you
Could not be more helpful – amazing lady
I don't think I would have got through this without the help I got from my support worker
They were very helpful in filling Attendance Allowance form with me
Help to received benefits were available from my support worker
Less stressful quality of life
Was really happy with the service I received. They did more from me than I expected them to
Thank you for telling me about things like grants and aids that can help with wellbeing
I am most grateful to Age UKWD and Macmillan Cancer Support for the care, kindness and practical support you have given to me. Also the home visits for tea and biscuits and a chat have been very beneficial to my recovery. Thank you one and all.
Social Contact Scheme
The service I received is A1. I am very pleased especially with the lady I have visiting me
Client said she feels very grateful for the help the support worker has given her. The support worker has helped me to gain confidence which I think would have taken me much longer to achieve without the support workers help provided
I would like to say a huge thank you for your support and professional treatment with kindness and friendliness
I felt that the service was very good and I am glad that I used it and I have benefitted lost from it
It would be very nice if you could ring when its convenient to see how thanks are going. Many thanks to you all
"Client feels that the SCS service is very good but she feels that it would be even better and benefit people more if the wasn't a time restricted to the service"
Contact us
If you would like to talk to a member of our team about any of our services, activities or volunteering