Home from hospital volunteer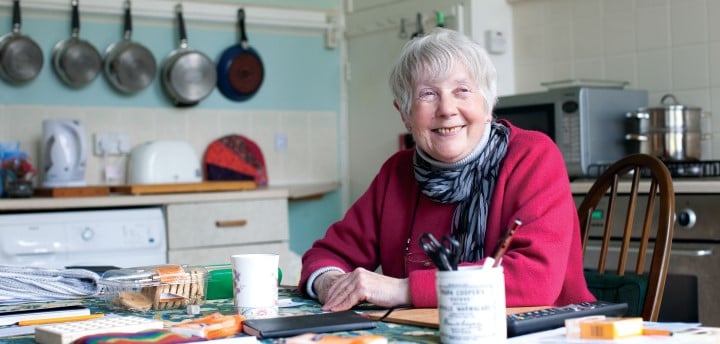 Age UK Berkshire offers a Home From Hospital service free of charge to older people who are resident in the Wokingham Borough Council area. The service is for people who are being discharged from hospital and live alone, to help them through the first couple of weeks and make sure they have what they need to regain their confidence, settle into a routine, and re-adjust to living back at home.
Our volunteer home visitors provide a few hours of social and practical support just after someone has left hospital. The volunteer coordinator makes an initial assessment before your visit, and will tell you what the client needs. It could be as simple as making them a cup of tea, doing a bit of light shopping, accompanying someone to a GP or outpatient appointment, or picking up a prescription.
Main Tasks:
To visit the client at home shortly after they are discharged from hospital – this may involve an evening or weekend visit – and check that they have what they need: for example, that the house is warm, there is enough food, and they have their medication
To make any follow-up visits necessary to ensure that they are progressing well
To keep in touch with the volunteer coordinator, alerting them to any concerns clients may have, or any concerns you may have about clients
To maintain confidentiality and security of client data
Tasks you are NOT expected to undertake:
Personal care, e.g. feeding, dressing, assisting with the toilet, etc.
Cleaning or housework
Administering or advising on the use of any medications
Heavy lifting
Any task you feel uncomfortable with
Qualities
A kind, caring and friendly manner
A desire to make a difference to the lives of older and/or disabled people
An ability to listen to, and have empathy with, clients
Experience
No previous experience is required.
The volunteer coordinator will provide on-the-job training and ongoing support. We also encourage attendance at any training sessions we organise or offer.
Although not essential, you may find it can be an advantage if you have experience of dealing with, or caring for, older or disabled people either informally (e.g. contact with or care of older family members) or formally in employment.
Reasonable travel and incidental expenses incurred during the course of volunteering will be reimbursed.
Availability
A couple of hours a week per client for home visits. It is really helpful if volunteers can be flexible (for example, available for an early evening or weekend visit if that is when the client arrives home from hospital).
Formal requirements
You will need to complete a volunteer application form either online or by filling out the volunteer offer of service form and posting it to us. We require the names of two referees who have known you for a minimum of one year. They should not be family members, and one of these referees should have known you in a formal capacity e.g. employer or tutor.
If accepted as a volunteer, you will be required to satisfactorily pass an enhanced level Disclosure and Barring Service (DBS) check, or provide information to allow us to verify your status using the online DBS Update Service. Your disclosure of any past or spent convictions may not preclude you from volunteering with Age UK Berkshire. For more information see www.gov.uk/government/publications/basic-checks
Our Aim
We believe that visiting and helping our clients can be hugely rewarding, and want our volunteers to gain experience, and be proud of what they achieve while with us. To this end, we offer ongoing support, and hope volunteers will always feel free to contact one of our team to discuss any matter that will help them during their time with us.
We organise social events for our volunteers from time to time, and always hope that volunteers can find the time to join us for these enjoyable occasions.
Would you like to lend a hand?