Telephone shopping volunteer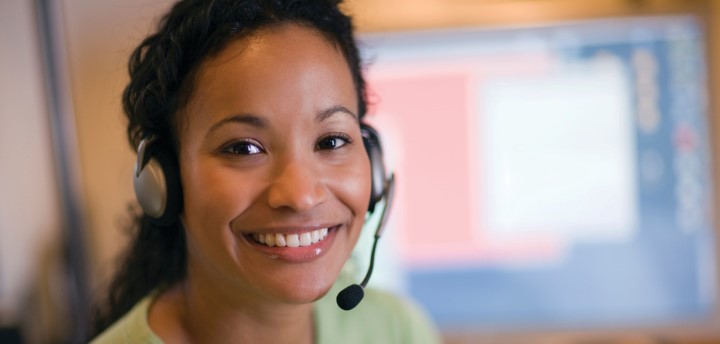 Age UK Berkshire need volunteers to help with our EasyShop (online shopping) service for older people who are unable to do their own shopping. This can be a lifeline for older and/or disabled people who are unable to leave the house, live in areas where shops are not easily accessible, or are unable to use the internet for themselves.
Customers are telephoned regularly (weekly, fortnightly or monthly). Their shopping order is placed online with the supermarket of their choice and is delivered to their door on their chosen day and time.
Each new customer receives a personal visit at home from our Easy Shop Coordinator in order to explain the service to them and to register them to use the EasyShop service, after which a volunteer phones them regularly.
This service is run from Age UK Berkshire's office in the Town Hall, Market Place, Newbury. Volunteers are based in either our Newbury or Reading office, or you can carry out this role from home if you have your own computer and can attend at one of our offices for an initial training session.
Main tasks
Phone the customer on a pre-arranged day and time.
Log on to the customer's supermarket account, arrange a delivery slot, and place their order while the customer is on the telephone.
The customer is asked to have their shopping list ready, but volunteers need to be prepared to advise them about special offers and alternatives if their chosen product is not available.
Arrange the next call with each customer.
Update records (online spreadsheet).
Maintain confidentiality and security of customer data.
There may be opportunities for experienced volunteers to assist with registering new customers, which may be anywhere in Berkshire (travel costs reimbursed).
Qualities
A desire to make a difference to the lives of older and/or disabled people.
Excellent telephone manner with the ability to speak clearly and listen carefully.
A kind, caring and friendly approach showing empathy and patience with older people.
Able to keep accurate records in order to maintain the integrity of the service and provide a clear audit trail of shopping transactions.
Honest, reliable and trustworthy, with commitment to maintaining confidentiality.
Willing to work as part of a team, but also capable of using your own initiative.
Experience
Volunteers need to be familiar with Windows-based computers and proficient in using the internet for online shopping. Ability to update spreadsheets is also required.
Full training will be given in procedures and best practice.
You will work closely with the EasyShop coordinator and other members of the team, and receive ongoing support.
Availability
You should have between 2 to 4 hours a week to volunteer on a regular basis between the hours of 9am and 1pm on Monday, Tuesday or Wednesday. If you are unable to commit to a regular 'slot' then you may be able to help by providing flexible cover for other team members' absence.
Formal requirements
Complete the application form online or you can download the Volunteer Offer of Service form and post it to us.
We require the names of two referees who have known you for a minimum of one year. They should not be family members, and one of these referees should have known you in a formal capacity e.g. employer or tutor.
If accepted as a volunteer, you will be required to satisfactorily pass a Disclosure and Barring Scheme check (formerly a CRB check). Your disclosure of any past or spent convictions may not preclude you from volunteering with Age UK Berkshire.
For more information see www.gov.uk/disclosure-barring-service-check.
Our aim
We believe that helping our clients can be hugely rewarding, and want our volunteers to gain experience, and be proud of what they achieve while with us. To this end, we offer ongoing support, and hope volunteers will always feel free to contact one of our team to discuss any matter which will help them during their time with us.
Would you like to lend a hand?