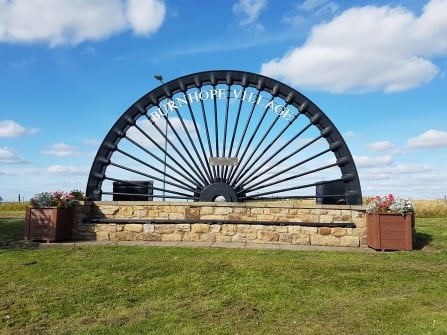 Burnhope Village (the village that refused to die) is an intergenerational social history project exploring life in the village from the 1840s right through to the present day.
This project (with funding from the Heritage Lottery)aims to bring together younger and older members of the Burnhope community with a range of exciting events and activities. You can be one of our Time Detectives and investigate the history of Burnhope. It includes research on
Mining and the birth of Burnhope in 1840
The growth of Burnhope and the Co-op movement
The General Strike, smallpox and the 1926 Miner's Gala
Social history and engineering accomplishments, 1927-1950
The Category 'D' notice 1951-1977
How Burnhope became the village that refused to die
All members of the community are invited to get involved throughout the project; its success relies on the enthusiasm, skills and generosity of time of its residents. There will be opportunities for all Burnhope residents to get involved in this intergenerational project and we are particularly looking for volunteers aged over 50, or under 25 to support research and activities alongside local children. These activities may include
Research in the Durham County Record Office
Arts, crafts and photography
Outdoor exploration
Event organisation or support
Visits to museum and heritage sites
If you'd like to volunteer for this project or be involved by sharing your stories and Burnhope memorabilia with us (photographs, newspaper articles, old diaries), contact us for more information.
For more information, contact us
t 0191 374 6560