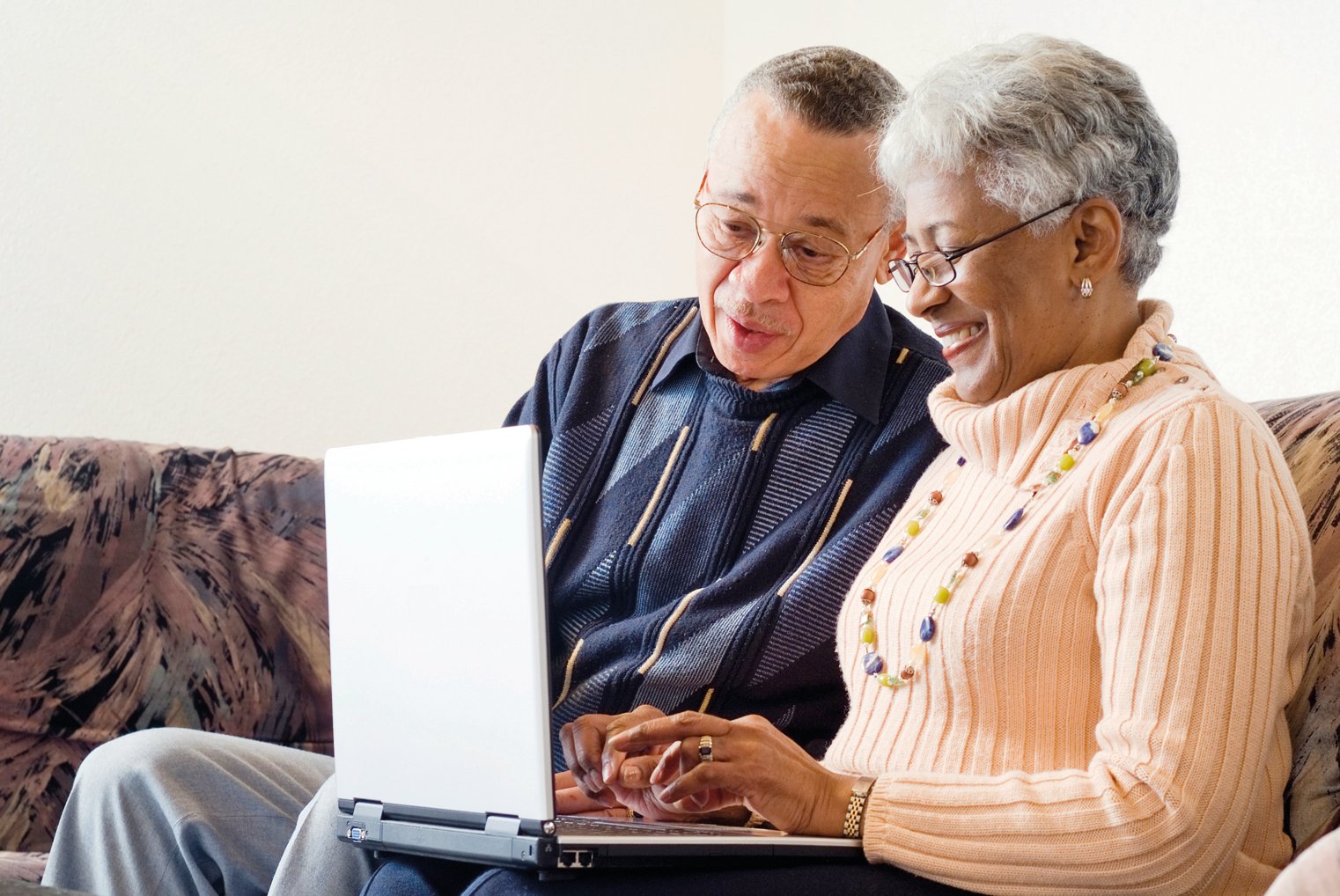 Acquiring basic digital skills can vastly improve people's quality of life. It can help keep in contact with family and friends, and it can save you money.
Age Cymru Dyfed hosts a range of digital inclusion projects to help older people, particularly to develop their digital skills. All digital inclusion services are completely free! We just ask you to bring a commitment to attending sessions and a willingness to learn new online skills.
Digital Sessions - free local digital inclusion support for the 50+
The world has moved increasingly online in recent years. Those who don't have access to the internet or a mobile device, nor the confidence to do things online, are at risk of being excluded from services and opportunities. It also means missing out on all the benefits the Internet can bring, like
social connection
keeping on top of your health
accessing information
saving money
online shopping
Our digital project was launched to support people aged 50+ who want to learn how to navigate the Internet. Through this project, you can:
gain access to a loaned device
gain an Internet connection with free data SIMs
receive dedicated skills support that focus on your learning goals.
Support sessions are run by our friendly volunteer 'Digital Champions'. They offer support in person and remotely.
Tablet Loan Schemes
Our Tablet Loan Scheme provides the digitally-excluded over-fifties with a tablet device and connectivity for a fixed period of 6–8 weeks. Our scheme enables people to utilise online benefits that help improve their lives. They learn how to use a tablet, and can afterward make an informed decision as to whether they want to purchase their own device at the end of the loan period.
Useful Resources
Age UK's series of step-by-step instruction guides can help people feel more confident and safer online. They cover everything, from sending an email and shopping, to ensuring you are using the Internet securely.
There are guides for beginners as well as intermediate and advanced users for people who feel confident online. Find out what's available throughout Carmarthenshire, Ceredigion and Pembrokeshire with:
For further information contact: