Volunteering Opportunities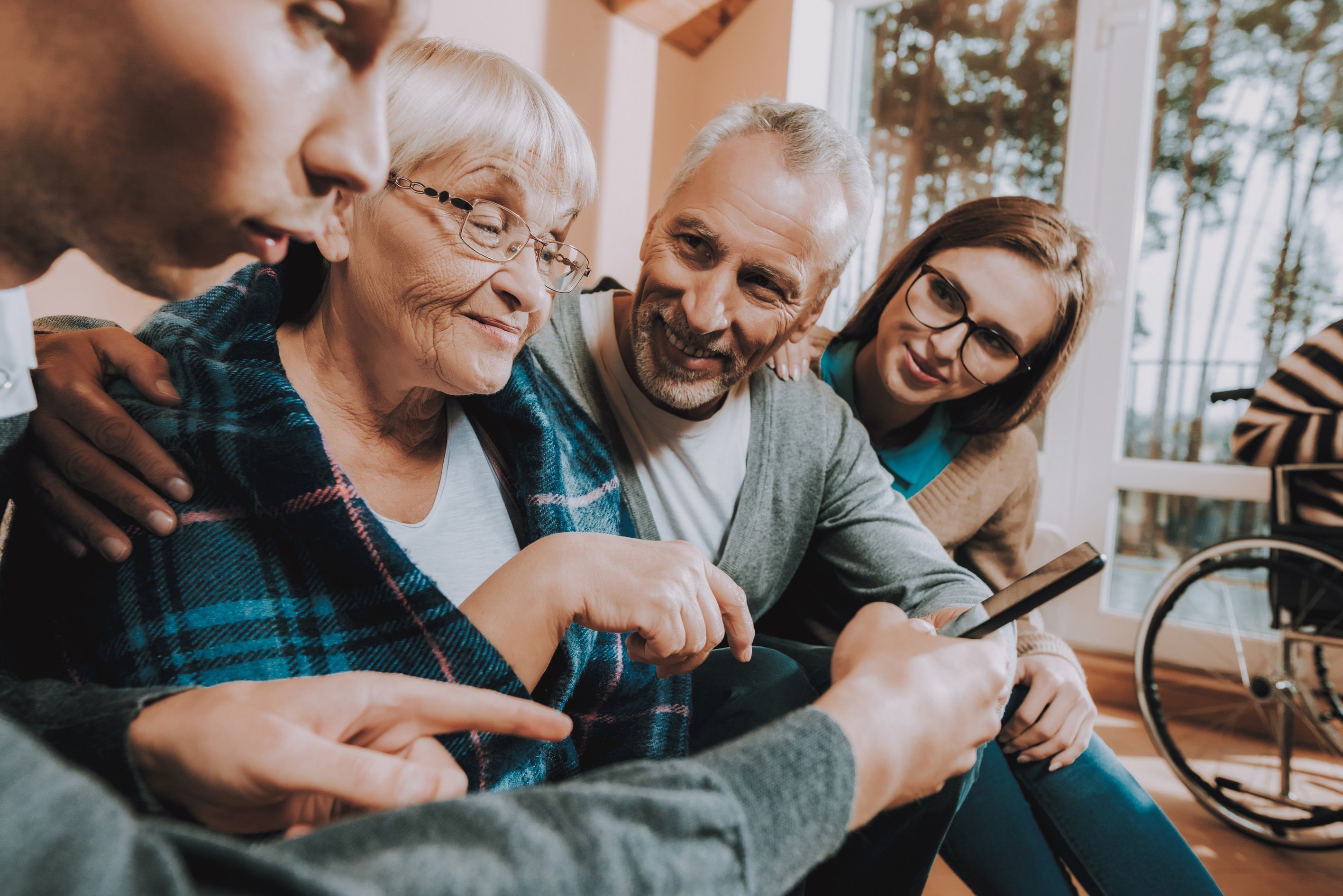 Every day, in so many ways, our volunteers give their time and effort to make an incredible difference for older people in West Wales. Without them, we couldn't be here when we're needed most.
Will you join us?
Ways you can make a difference for older people
Whether you are a retired professional wanting to give back in a formal capacity, a young student with a couple of hours to spare as an informal volunteer, or something between, it all helps make a huge difference.
Could you volunteer so we can help even more people when they need us most, will you join us in making sure no older person gets left behind?
Be there when a lonely older person needs to talk. Be part of your community in Carmarthenshire, Pembrokeshire or Ceredigion and provide vital support for older residents. Be inspired to raise money so more older people can get help they deserve and need.
Whatever you choose to do, and however much time you have to give, you'll be making an incredible difference for older people at a time in their lives when they need help the most. There are both informal and formal routes to volunteering, find out more below.
Explore our latest opportunities
Right now, we're looking for volunteers for our projects on digital inclusion, veterans and befriending life links.See the types of volunteering you can do below for a list of our latest opportunities and further details on how to apply.
Become a Befriending Volunteer
Love to chat? Volunteer to have a one to one with an older person who'd love to make a new friend or help at a social event organised and run by Age Cymru Dyfed under the Befriending Life Links project, a range of social gatherings with creative themes, cups of tea and biscuits!
Befriending Volunteer Role
Could you help to support individuals to reconnect with their community and do the things they enjoy doing, to live the life they choose and to empower them to take control of their own lives?
The role entails minimum 2 hours a week, more are available to suit your availability. All out of pocket expenses are paid
Become a Digital Inclusion Volunteer
Could you help the over fifties in our local communities become more digital savvy? Knowing how to do online banking and video calls and messages and ordering your weekly shop online allows more older people to live independently for longer in their homes.
Digital Inclusion Volunteer
The role entails minimum 2 hours a week, more are available to suit your availability. All out of pocket expenses are paid.
Join as a Veterans Volunteer
Are you a veteran who could join our project helping build a supportive veterans community, improving the wellbeing of veteran or help share their story for future generations, ensuring they are not forgotten?
Join as a Volunteering Ambassador 
Help on our volunteering campaign with digital content to help recruit younger students and retired professionals. Just some time helping create content, leaflet dropping and spreading the word through your networks will really help us recruit across West Wales.
Offer your support to Age Cymru Dyfed
Find relevant volunteering opportunities to support older people by completing our volunteer enquiry form.
Fundraise for us!
From sweepstakes to sponsored swims, there are plenty of ways to raise money for a great cause