Social groups at Age Cymru Dyfed
Funded by the Big Lottery, the West Wales Befriending Links project has set up social activity groups throughout Ceredigion. Whilst the project ended on 31 August 2016, the many groups continue to run independently, thanks to volunteers who received training from the project.
You can download the independent groups leaflets below. If you're interested in any of the groups listed, please contact the group leader.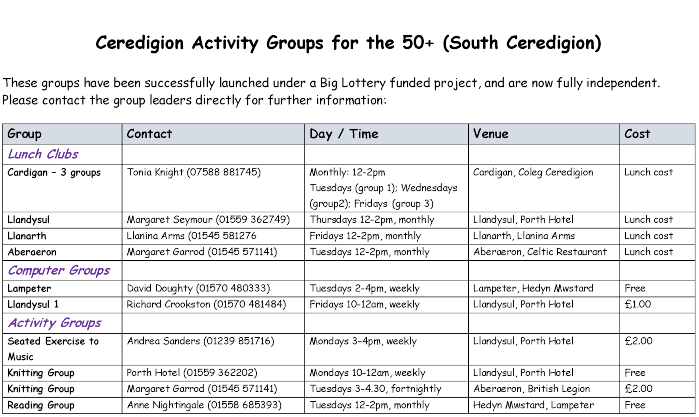 Ceredigion Activity Groups for 50+