Join us for our gently paced workshops to chat with our expert staff and volunteers over a cuppa.
Digital Workshops are by booking only, but if you have a quick query or need some one off support, visit us at one of our drop-in sessions. Find out more about our digital drop-ins by clicking here.
How do our workshops run?
Our workshops run for a 6-week period, usually on the same day every week for a 6-week period. Each session will cover a different topic and you will be supported throughout to gain confidence using your device and getting online.
One-off sessions: We are running some one-off sessions in November and December 2023. Find out more.
Where are digital workshops held?
Our digital workshops cover most areas across the Island. Courses start on various dates in various locations. Please call us to discuss and find out where our next closest workshop will be.
We can be contacted on (01983) 301693.
All our venues are selected based on accessibility.
Who are the workshops for?
Our workshops are for anyone over the age of 50.
What if I can't get to the workshop venues?
Don't worry! We will complete a telephone assessment with you when you call. This will help us determine your needs and if necessary we can offer alternative methods of support and home visits.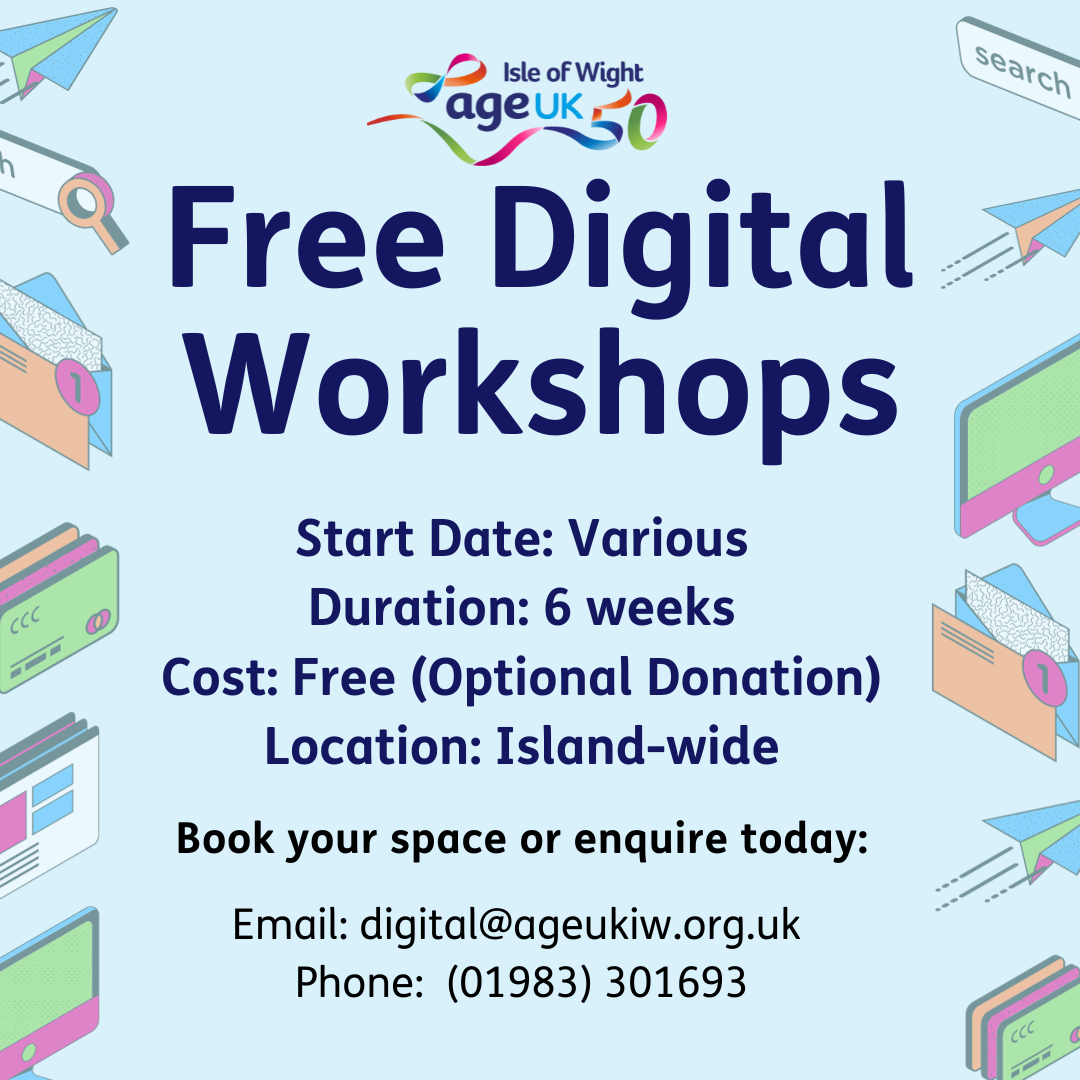 Reserve your place at one of our workshops today!
Simply call (01983) 301693 or press the pink button to email us