Digital Inclusion Support and Courses
"Your course has opened up a whole new world to me. I am back in touch with my grandchildren, and I'm confident to stay more connected with friends and family"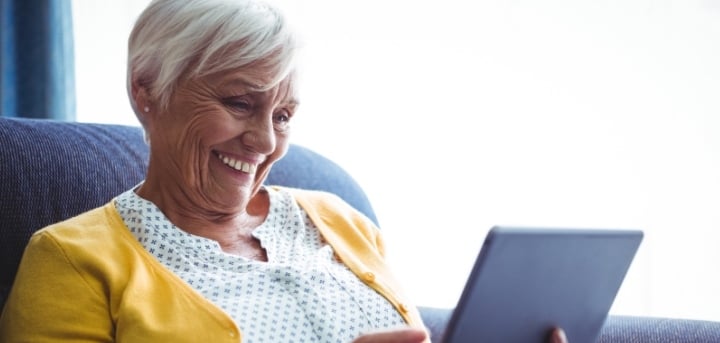 The Digital Inclusion Project can help you with:
1-1 support tailored to your needs at Age UKIW with your laptop, iPad, tablet, smart phone etc.
'iPad café' courses
Tailored courses
Community 'drop-in' support sessions
1-1 help at home
Basic technical home support with Wi-Fi, printers, software installation, etc.
Support to make an informed decision on purchasing a device
Service is available to anyone over 50
Some charges apply for certain services, please enquire for details
Digital Inclusion Drop-In Sessions
Informal, friendly and free community drop-in sessions offering basic digital support and advice for all technology. Open to all over 50's. Find your local session here: Digital Inclusion Drop-In Sessions
Our Volunteers
1-1 support is provided by Age UK IW volunteers. They come from a wide range of IT backgrounds and are experienced in using various types of devices. All of our volunteers are DBS checked.
Personal Digital Support
At Home
We can provide 1-1 support in the comfort of your own home; learn how to use your device, getting online, using social media etc.
(This support is for those who find it difficult to get out and about due to mobility or own a non portable device. Please note this support is dependant on volunteer availability).
At Age UK Isle of Wight
We can provide tailored 1-1 support by experienced Age UK IW staff members. Learn how to use your device, getting online, using social media, Word, Skype, cloud storage, online shopping etc. These sessions are ideal for going at your own pace and covering exactly what you would like to learn.
To enquire about the Digital Inclusion Project
Call our friendly Digital Inclusion IT Tutors on (01983) 525282, email us or fill out the simple form below.