Summer is finally upon us,
we have put together a hub of top tips and advice
about how we can help to support you.
We offer free impartial advice and support on a variety of Welfare benefits and can advise you about the benefits that you may be entitled to

For all of those jobs around the garden you've been meaning to do or need an extra helping hand to get on top of, let our experienced, reliable and trusted technicians do the work.
We offer friendly & trustworthy support workers that can help you to maintain independence and live well at home.

Our Home Safe Service can help with home repairs, safety adaptations and garden maintenance.
Are you a carer? Would you like the opportunity to pop out to go shopping, to run errands or to socialise? We can help.

Age UK Isle of Wight is embarking on an exciting, free activities programme which will offer new social opportunities to combat the effects of the pandemic and boost wellbeing.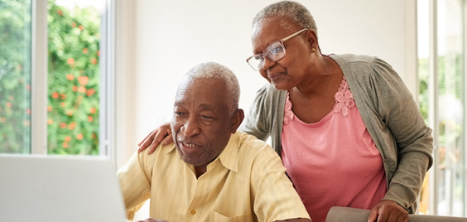 Don't let IT get you down!
We can support you with you technical needs, from using a mobile phone to accessing the internet.
How You Can Support Us
Age UK Isle Of Wight is working tirelessly to assist as many older residents as we can. A donation of any size will make a huge impact on our work reaching the most vulnerable and isolated older people on the Island. You can even donate to us online as you shop, without it costing you a penny. Find out about they different ways you can donate!
Other local support available this Summer