With our At Home services you'll receive flexible, personalised care within the comfort of your own home.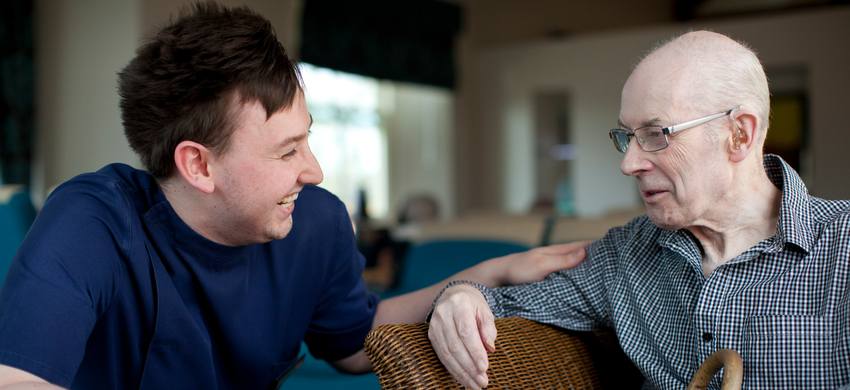 Services we provide
Age UK Kensington and Chelsea at Home service supports older people with:
Food and groceries shopping
Housekeeping, cleaning, and light domestic tasks
Help prepare light meals
help to de-clutter or have seasonal a tidy up
Change bedding and laundry
Escort to appointments
Collect your prescriptions, dry cleaning, help with paperwork or do your shopping (take you or go for you)
Please note we do not provide Personal Care
The above Practical Support list is by no means exhaustive. Our At Home Assistants can give you a helping hand with a variety of tasks. We would visit to discuss individual requirements, then assign At Home Assistants who will visit on a regular basis to suit you, whether that is daily, a few times a week, weekly, fortnightly, monthly or as a one off.
Our At Home Assistants:
Are individually matched to customers based on needs assessment
Are DBS and reference checked
Receive safety guidance, training and PPE provided by Age UK Kensington and Chelsea
Who is it for?
The service is for adult residents of Kensington & Chelsea and Westminster aged 55 years and over, or who have physical and learning difficulties.
How much does it cost?
We charge £24 per hour for Practical Support at home, with no extra charges for weekends, and double charge for public holidays. Age UK K&C are proud to be an accredited Living Wage employer, committed to paying our employees a fair wage that reflects the real cost of living.
Who do I contact?
Please contact the At Home team on 020 8960 8137 or email athome@aukc.org.uk.
I am a professional. How do I refer someone for the At Home services?
If you would like to refer someone for our At Home services, please send an email to athome@aukc.org.uk