Age UK Kensington & Chelsea offers a free and confidential information and advice service for older people, their families and carers.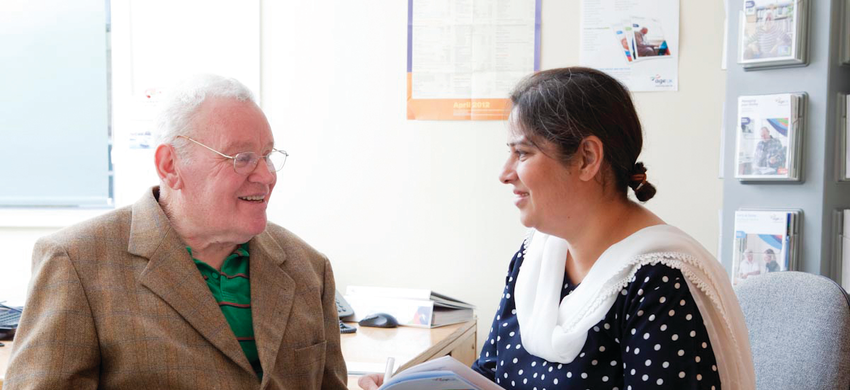 We can provide assistance with a number of issues including:
Welfare Benefits
Health & Disabilities
Grant Applications
Advice to Carers
Accessible Transport
Housing
Utility Debt & switching
We provide a generalist information and advice service, as well as casework to deal with more complex enquiries. Please note: we do not provide advice on immigration, finance or consumer debt.
How to access the service
We offer appointment, telephone and home visit services.
Our Information & Advice office is based on the ground floor at 1 Thorpe Close, London, W10 5XL (you can find a map here).
You can also download the Information & Advice leaflet here.
Telephone advice is available Monday to Friday, 9:30am - 5pm (closed for lunch 1-2pm) depending on the availabilty of our advisers. Please call 020 8969 9105 and ask for the Information & Advice team or email us at information@aukc.org.uk
Press CTRL and + keys on your keyboard to increase font size.
Policies
Statement of Service
We would also love your feedback, therefore please can you fill out this form and send it to information@aukc.org.uk.
Helpful Contact Information
Free booklets and online information
Age UK produces free information guides and factsheets on a wide range of topics, including home adaptations, dementia, and advice for carers. You can find a complete list of guides and factsheets on the Age UK national website.

If you prefer to read information online, the Age UK national website has lots of useful information and advice on many topics, including staying healthy, how to find a care home, how to avoid scams, and Power of Attorney.