Try our toenail cutting service to help you to stay comfortable on your feet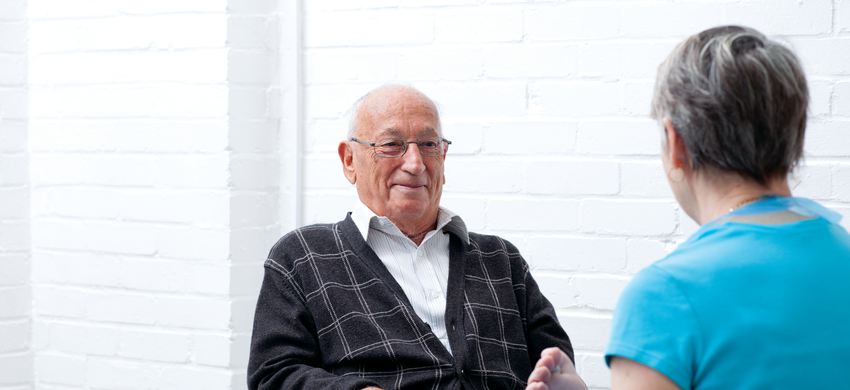 What does the service offer?
Our footcare service is run by trained healthcare professionals. They can check your feet for any problems, such as pain or swelling, help with cutting nails, and remove dead or cracked skin. We are not able to offer a full podiatry service. If you require podiatry, please contact your GP for a referral.
Who is it for?
The service is for adult residents of Kensington & Chelsea, Westminster and Camden aged 55 years and over, or who have physical and learning difficulties.
How much does it cost?
The service offers 3 free appointments if you live in Kensington & Chelsea or are registered with a GP from the West London Clinical Commissioning Group area.
It is available as a paid for service of £20 if you live outside the borough.
How do I access the service?
We offer appointments at a range of venues across the borough, or we can visit you at home if required.
The service is available by appointment at the following venues:
St Charles Integrated Care Centre, Exmoor St, W10 6DZ
Violet Melchett Clinic, 30 Flood Walk, SW3 5RR
Warren Court, 4-6 Walterton Rd, W9 3PX
Ada Court, 10-16 Maida Vale, W9 1TD
To book an appointment:
Please call us on 020 8960 8137 or email ageuk.basicfootcare@nhs.net.
What happens next?
When you contact us, we will ask you to confirm details such as your NHS number, date of birth, next of kin and contact details. This information will be put on a form that is faxed to your GP. Only once your GP has confirmed your suitability for our services may we offer you an appointment. At your first appointment you will be required to purchase a nail cutting kit for £8, which will be used at all subsequent visits.
I am a professional. How do I refer someone for the basic foot care service?
If you would like to refer someone for our basic foot care service, please download our referral form and return it via email to ageuk.basicfootcare@nhs.net.
Other information you may find helpful