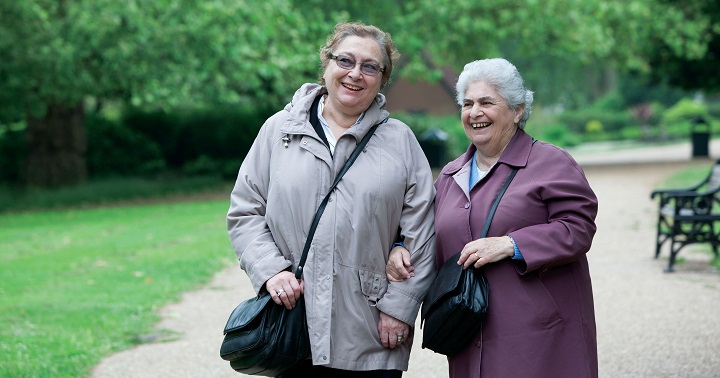 What is Walking Support?
Our specially trained Walking Support volunteers can provide weekly one-to-one support for 12 weeks to help you rebuild your confidence going outside.
Who is the service for?
The service is open to people aged 55 and over who are residents of Kensington & Chelsea, who need a bit of help regaining their confidence when walking outside. There can be many reasons why we lose the confidence to go outside, for example following illness, an operation, a fall, moving to a new area or the loss of a partner.
Who do I contact?
For more information about Walking Support, please contact Ranvir Ryatt at RRyatt@aukc.org.uk or call 020 8969 9105.