Age UK Sheffield is a completely local and independent charity which provides information, advice, services and resources to people aged 50 and over in Sheffield.
We also have a trading arm, Age UK Sheffield Enterprises, which donates its profits to the charity.
We have links to the national Age UK charity, and other local Age UKs, but we are completely locally based, and governed by Trustees who are based in and around Sheffield.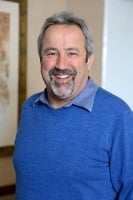 David Campbell was appointed to the role of Chair of Age UK Sheffield in February 2017, having previously served as Deputy Chair for three years.
David's current roles are as Co-Owner/Director of a small growing engineering business, Iidea Limited, based on Sheffield's Advanced Manufacturing Park. He is also Chair of the Board at Tinsley Bridge Group Limited, a Sheffield based engineering group. He is President of the Sheffield & District Society of Chartered Accountants in 2016/17. His previous career spanned 34 years with the national/international accounting firm Grant Thornton, where he served in both regional and national leadership roles, concluding with a 3 year placement in a senior executive leadership role in the firm's South African operation.
David is married to Jayne, and they have 3 adult sons. David moved to Sheffield over 40 years ago from his native city of Hull, when he came to study at Sheffield University.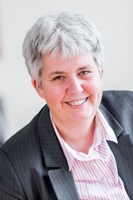 Mary Butler is the Senior Partner at Bell & Buxton Solicitors and joined the Board in May 2017.
Mary was a double winner (in 2006 and 2009) of the Yorkshire Lawyer Private Client Award and was also winner of the ACTAPS (Association of Contentious Trusts and Probate Specialists) Contentious Solicitor of the Year Award in 2016. As well as being an ACTAPS member, she is a member of the Society of Trusts and Estate Practitioners (STEP), Solicitors for the Elderly, and Action on Elder Abuse. She has also regularly appeared on television and radio, providing expert commentary on issues such as wills disputes and care home fees.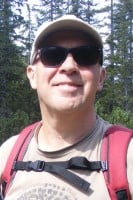 Tim Furness became a Trustee of Age UK Sheffield in February 2017. He previously worked for the NHS since 1990, working in Sheffield for the Clinical Commissioning Group and its predecessors for 13 years, retiring as Director of Delivery in September 2016.
Tim held responsibility for leading strategic planning for the NHS in Sheffield, developing effective partnerships, public engagement, corporate governance, co-commissioning of specialised services. He also had a spell as Acting Chief Operating Officer at Sheffield Children's NHS Foundation Trust.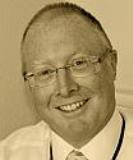 Paul Harriman became a Trustee of Age UK Sheffield in February 2017. He has occupied numerous roles at Sheffield Teaching Hospitals and its predecessor since 1986, retiring as Head of Special Programmes, Service Improvement, in April 2017.
He has been heavily involved in leading the re-design of processes for frail elderly patients in Sheffield and is continuing this work on a part-time basis.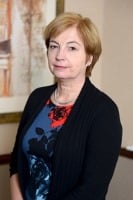 Melanie Perkins became a Trustee in July 2015 and sits on our Finance Group. She has a financial background and until her retirement last year was a Director at the British Business Bank, the state owned bank set up to support small and medium enterprises across the UK. As a member of the Venture Capital Solutions Team she had responsibility for the management of the direct investment portfolio.
Melanie originally trained with 3i where she was responsible for investing in a wide range of business situations and managing a portfolio of significant investments. More recently she has been appointed a Non - executive Director at Key Fund (a social investment fund) and sits on the Finance Committee at Sheffield University.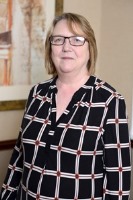 Melinda Riley became a Trustee of Age UK Sheffield in July 2015 and is a member of our Finance Group.
She works as Head of Policy, Technical and Advocacy for the Pensions Advisory Service, which offers free help and guidance over pensions issues. Melinda has also worked in roles for the Department of Work and Pensions, Department for Education and Skills, the Health and Safety Executive, the Central Science Laboratory, and Sheffield City Council.
Jo Roy became a Trustee in May 2012 and sits on our HR and Governance Group.
In her professional career, she has worked in senior human resources and organisational development roles in many local organisations in the private, education and housing sectors. Jo is an HR Consultant with experience in reward and a variety of projects to strengthen leadership and improve performance levels. Jo is a Chartered Fellow of the Chartered Institute of Personnel and Development (CIPD).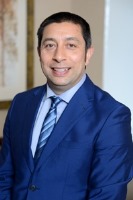 Steve Chu is the Chief Executive and Company Secretary, a role he has held since September 2015.
He is also a Director of the Age England Association, representing the Yorkshire and Humberside Age UKs on the national executive committee. He sits on the Voluntary Action Sheffield Third Sector Consortium sub-committee, the Sheffield Social Leaders Network, and Sheffield's Active Support and Recovery Delivery Group.
Previously he spent eight years at South Yorkshire Fire & Rescue, becoming Head of Strategy and Engagement with responsibility for strategy and policy development, data and research, performance management, corporate communications and administration.
He also spent over six years as Communications Manager at Sheffield Wednesday Football Club.