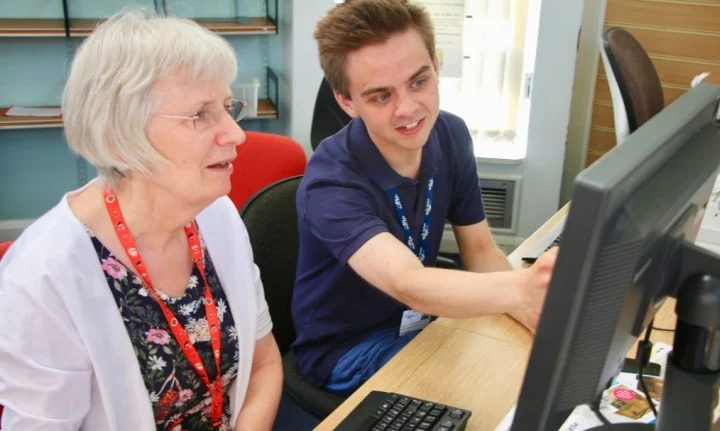 If you, or someone you know could benefit from advice & support using their phone, tablet or other digital device, why not come along to our free digital drop in service!
We're back!
Sheffield Central Library Free Digital Drop-in
Sheffield Central Library is our first Sheffield City Centre location where you can attend our free digital drop in service. It runs fortnightly on the first and third Friday of the month from 11:00 - 13:00. There's no need to book, just show up and one of our friendly volunteers will be there to help you!
Would you like some help with your smart phone, tablet, camera or computer?
Would you like to learn how to video call your family and friends? Do you worry about on-line security?
We can help!
Pop along to our free Digital Drop-In Service and see one of our knowledgable and friendly digital volunteers. No need to book, just show up!
Everyone welcome!
For more details please contact James Mansfield or Virginia Lowes or call Enquiries on 0114 250 2850
Address: Sheffield Central Library, Surrey St, Sheffield S1 1XZ
Future Plans
Digital Classes coming soon to our new location in Hillsborough Park, keep an eye on our social media for more details.
-----------------------------------------------------------------------------------------------------
Connecting digitally – Corona Virus advice
Help with digitally staying in touch with loved ones during the Corona Virus Outbreak.
We understand that now it is more important than ever to stay connected with family and friends, especially if you have loved ones who are isolated. Below we share some really helpful information and advice for staying in touch and communicating digitally.
Click the links below to see information and advice about: