Age UK Sheffield's Free Information & Advice Service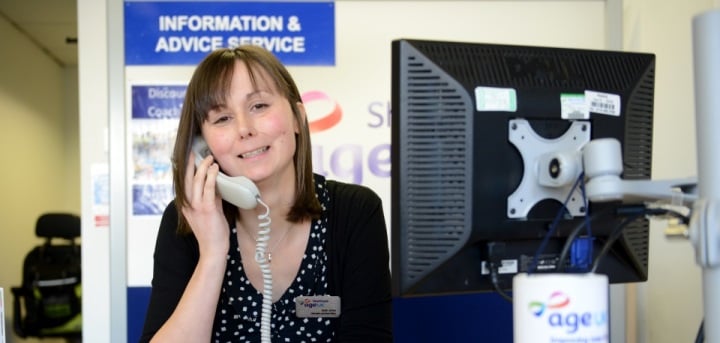 Age UK Sheffield offers a free Information & Advice Service. This service is a quality-accredited, free and confidential service for people aged over 50, their families and their carers. Our information and advice service meets the Age UK Information and Advice Quality Programme and the Advice Quality Standard.
Topics we cover:
Our advisers are trained to help with almost any issue faced by people over 50.
To give you an idea, some of our most popular info & advice requests relate to:
• Benefits checks
• Consumer advice
• Housing support and advice
• Non-residential care
• Money matters
• Legal matters
• Health and Disability support & advice
How to access the service:
You can access our free information and advice service in a number of ways.
By phone: 0114 250 2850, during normal office hours.
When: Our information and advice officers are available on the telephone, Monday to Friday, 9am to 4.30pm.
By email: enquiries@ageuksheffield.org.uk
When: Any time!
At our office: Book an appointment or drop-in to the South Yorkshire Fire & Rescue HQ, Eyre Street , S1 3FG
When: The drop-in service is available Monday to Thursday, 10.30 to 3.30pm.
Legal Appointments:
We can also book you a free legal appointment with a local solicitor. Just contact us via the above methods to ask us to organise an appointment for you.
Our Information and Advice service is generously supported by Westfield Health and the Henry Smith Charity.