If you enjoy shopping and you like to know you're doing a good deed, you'll be happy to know that we are opening our first ever charity shop in Bradway this Summer. The shop will stock a range of products such as clothes, entertainment, homeware and toys, so it will be ideal for finding those hidden gems and one-off items. It will also have a space for local people to organise and take part in a range of activities and get information and advice about all the services our charity offers to the people of Sheffield.

Things are moving along quickly and we have some great progress photos below! We are currently hiring for a new Retail Assistant and are always grateful to receive volunteer applications and donations. Please click on the different headings below to open up more information.


Shop Update - Progress Photos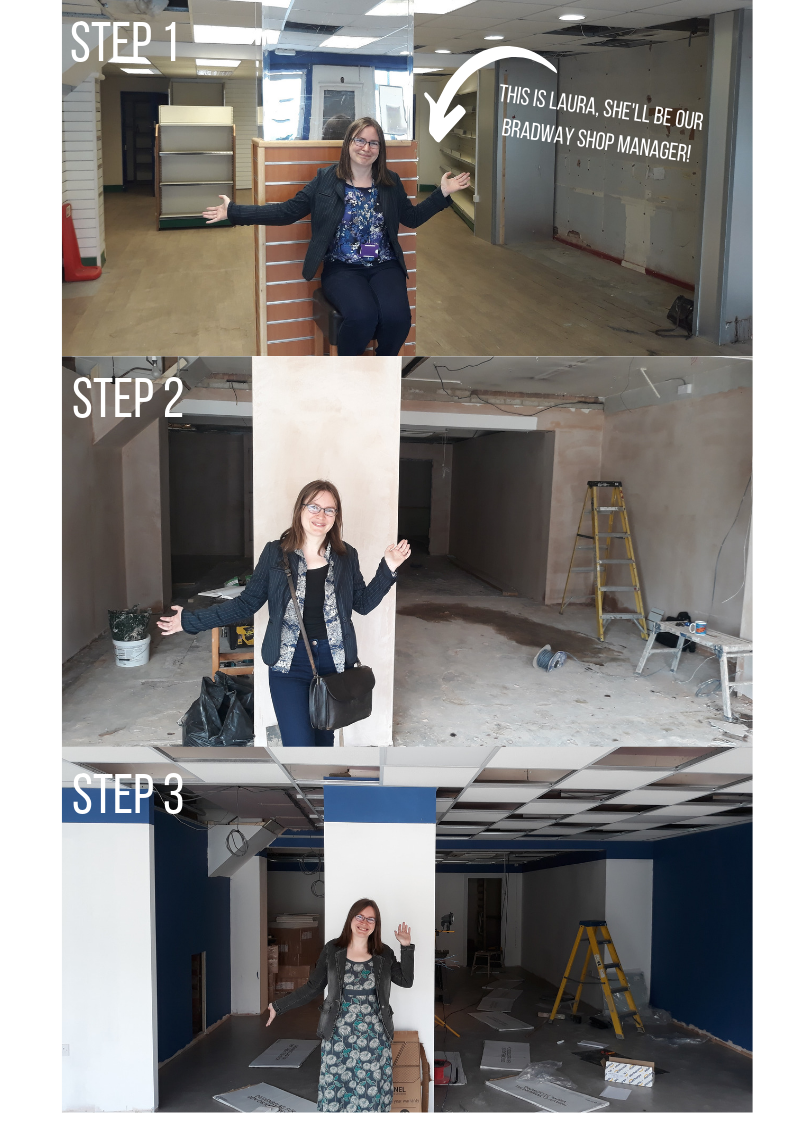 Please Donate
The shop's size means there's plenty of space to fill with donations! Keep your eyes peeled for local posters and follow our social media pages to see when we'll be accepting donations at the shop. We particularly need donations of clothing, but any items that are still in good condition are welcome. Unfortunately, we can't accept furniture, electrical items, duvets or sleeping bags. So, why not make the most of the opportunity and have a good old declutter!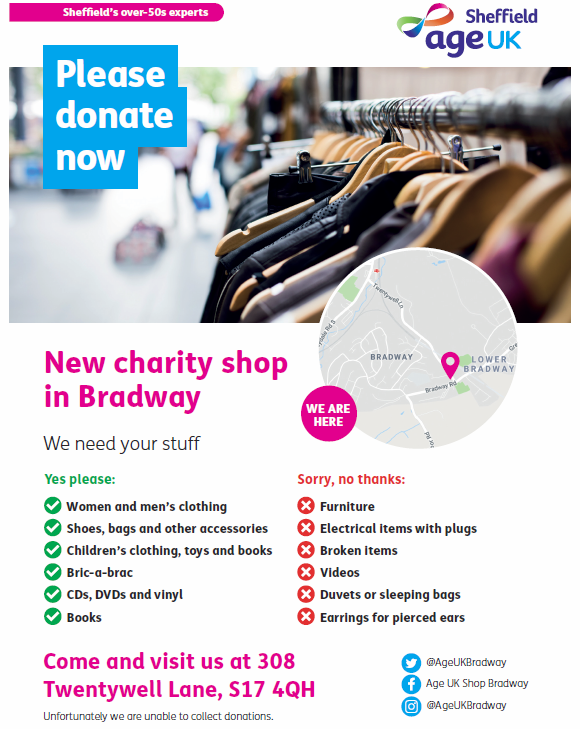 Meet the Team - Laura Morley, Retail Development Officer
Laura is our Retail Development Officer who will be managing our shops. She has a wealth of experience in (and a passion for) charity shop managment and has been working away with the team to get everything in place to open our new shops. If you'd like to know a little more about Laura and her role, you can read our lovely interview with Laura for Dementia Action Week 2019. Simply click here to read Laura's interview.
Meet the Team - Martin Singer, Commercial Development Manager
Martin is our Commercial Development Manager, who joined our team in April to help us to open our very first Age UK Sheffield Shops. Read our mini interview with Martin below to find out more.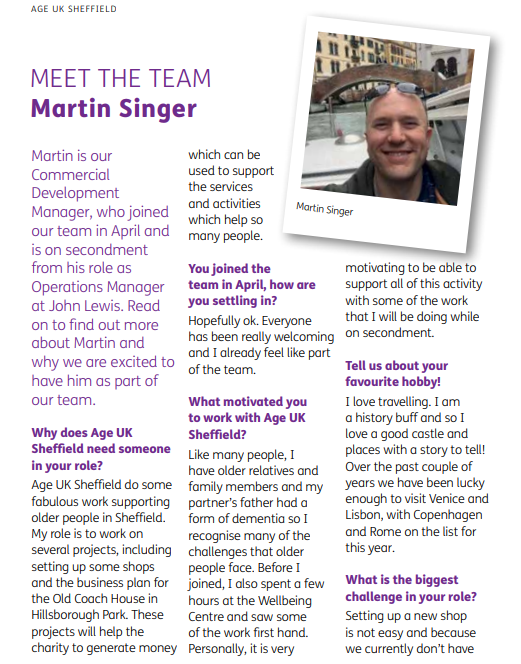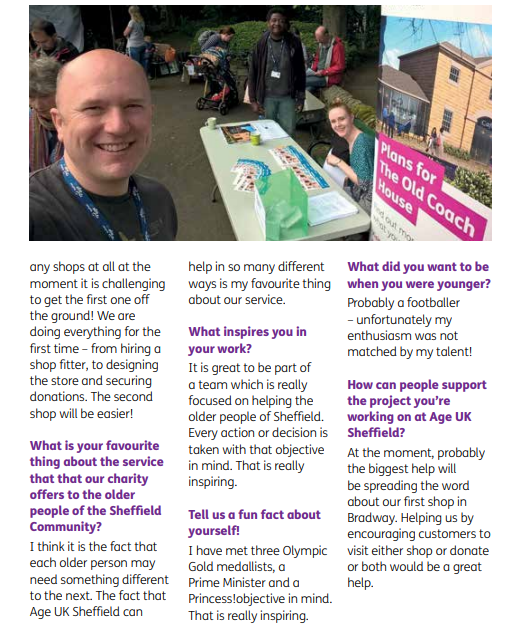 Volunteer in our Bradway Shop
Do you want to be part of a friendly retail team? Do you enjoy meeting all sorts of different people? Are you looking for a varied and practical volunteering role? If yes, then volunteering in our community shop in Bradway is just what you're looking for – a role where you can apply and develop your retail and people skills, while raising crucial funds to support the aims of Age UK Sheffield.

Whether you're looking for a few hours a week talking to customers on the till, or if you'd like to help us sort stock behind-the-scenes, your voluntary input could be vital to the success of our shop. No experience necessary! There are many activities that contribute to the success of our shops. Here are just some that you may be involved in.
You will:
• Operate the till and promote Gift Aid to donors
• Accept donations
• Prepare and price donations for sale
• Help create eye-catching window displays
• Contribute to a friendly and welcoming atmosphere for customers and volunteers.
The hours can be flexible. The shop will be open Monday to Saturday 9-5. We can cover some expenses.
To apply, please visit our volunteering page and fill in the application from at the bottom of the page. if you need any further details, just call us on (0114) 250 2850 or email: enquiries@ageuksheffield.org.uk