At Home with Age UK Sheffield
Do you need a little extra help around the home to put your loved ones' minds at ease?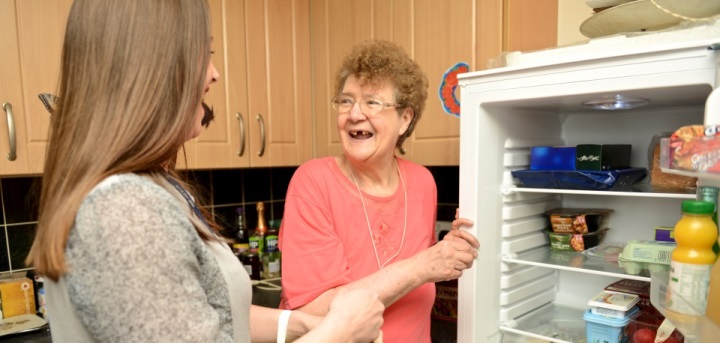 As we get older, we can't always keep on top of some simple tasks around the home. Our "At Home" service provide a flexible personal assistant to help you with the things you need. One week it may be doing your shopping, or taking you to the supermarket.
Another is maybe helping with sort your mail and bills, or a little cleaning. Maybe you'd like to be taken out to visit a friend, or just have a chat over a cup of tea?
Our "At Home" service always begins with a free initial assessment and care plan, and a benefits check. It's a paid-for service, at £21 per hour – a small price to pay for the peace of mind that a family member is living well. Over the years, our hundreds of customers have told us they like it that:
We provide a full hour's service, and don't take time off for travelling
We aim to provide the same support worker every time, as often as we can
As a charity, we don't make a profit. Any small surplus goes back into providing free services for older people in Sheffield
For more information on our "At Home" service, and a free initial assessment, care plan and benefits check, call (0114) 250 2850 now.
Or click the link below to view our information leaflet.