Dore & Totley Activities & Groups
We run a wide variety of different activities and groups in Dore & Totley enabling people to get out and about, find new hobbies, stay active and have fun!
Download Timetable
You can download our current timetable of activities and groups for January - March 2020 here
Join Our New Outdoor Taskforce
Community small grants programme
Up to £500 for local groups providing activities for older people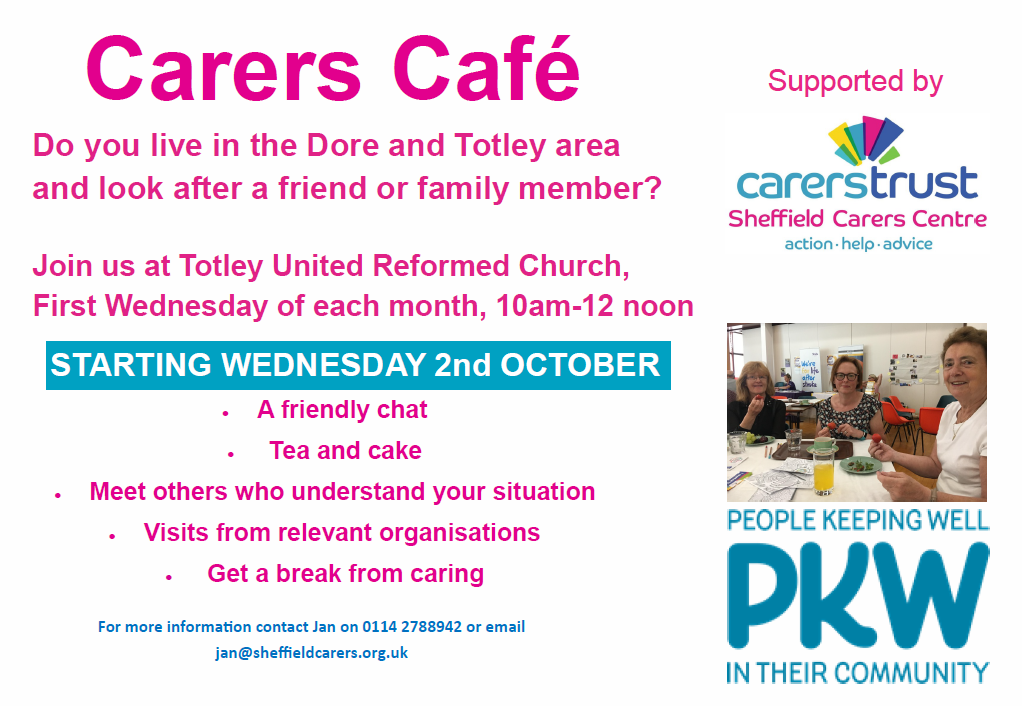 There is a new Carers Cafe now running in Dore and Totley. It runs on the first Wednesday of each month at the Totley united Reformed Chruch from 10am to 12 noon. It's a great opportunity to meet other carers and have a friendly chat and refreshments. There'll be visitors attending the cafes from helpful organisations too.

For more info, contact Jan on 0114 2788942 or email Jan at jan@sheffieldcarers.org.uk
If you'd like to volunteer to help the organisers and to help make Tea and Coffee, please contact Jan or Joanna Glaves.