Dore & Totley Activities for People Keeping Well
We run a wide variety of different activities and groups in Dore & Totley enabling people to get out and about, find new hobbies, stay active and have fun!
Download Timetable
You can download our current timetable of activities and groups for January - March 2020 here
*New* Singing Group
Singing Teapots is the brand new Dore and Totley group created as part of the People Keeping Well variety of groups and activities in the area. Click the pink "Find Out More" button to learn more about our new inter-generational singing project!
Green Oak Park Green Space and Building Consultation

Dore and Totley People Keeping Well partners are considering whether the buildings in Green Oak Park could be renovated, the green space rejuvenated, and the park used to its full potential, becoming a community centred outdoor space.
At this initial stage we would like local residents to have their say on how the buildings, once used for the Bowling Club, could be put to good use, and how the Bowling Green and wider areas, could be better utilised. Once we have consulted with the local community we will approach and work with Sheffield City Council to discuss ways in which we can move forward.
We would welcome any suggestions and would appreciate your input by filling in a questionaire. To complete the questionaire please email joanna.woodward@ageuksheffield.org.uk who will send you a copy.



Join Our New Outdoor Taskforce
Community small grants programme
Up to £500 for local groups providing activities for older people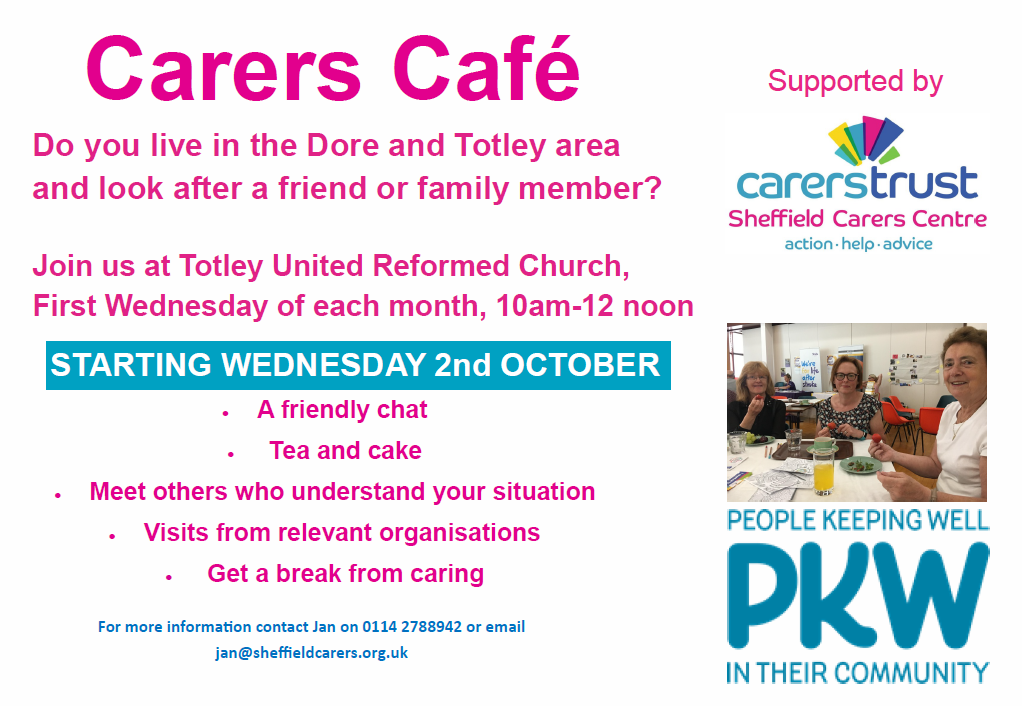 There is a new Carers Cafe now running in Dore and Totley. It runs on the first Wednesday of each month at the Totley united Reformed Church from 10am to 12 noon. It's a great opportunity to meet other carers and have a friendly chat and refreshments. There'll be visitors attending the cafes from helpful organisations too.

For more info, contact Jan on 0114 2788942 or email Jan at jan@sheffieldcarers.org.uk
If you'd like to volunteer to help the organisers and to help make Tea and Coffee, please contact Jan or Joanna Glaves.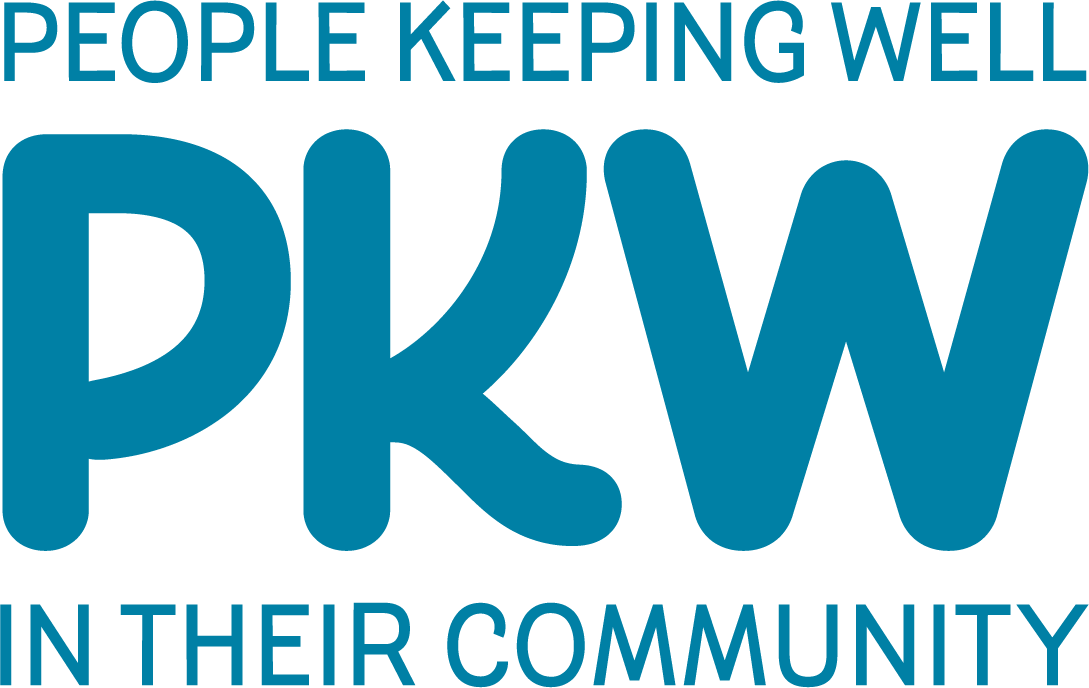 Community Wellness Services Ltd who provide some of our People Keeping Well activities have created a new Facebook group called "Sheffield Wellness for Seniors" which is a community page for people aged 50-90. It contains help and advice on how to improve wellness. Members can share stories and tips on how to lead healthier lives despite some potentially living with health conditions.

you can join this Facebook group by visiting: https://www.facebook.com/groups/sheffwellnessforseniors/