Shop Opening Times

Opening Hours and Donation times


Bradway Opening Hours

Abbeydale Opening Hours

Broomhill Opening Hours

Mon-Fri, 9am–5pm
Sat, 9am-4pm
Sun - closed

Mon-Fri, 9am–5pm
Sat, 9am-4pm
Sun - closed

Mon-Fri, 9am–5pm
Sat, 9am-4pm
Sun - closed

Bradway Donation Hours

Abbeydale Donation Hours

Broomhill Donation Hours

Open for donations on:

Tuesdays and Thursdays 10am to 3pm

Open for donations on:

Tuesdays and Thursdays 10am to 3pm

Open for donations on:

Tuesdays and Thursdays 10am to 3pm
More details about donations can be found on our Charity Shop Donation page.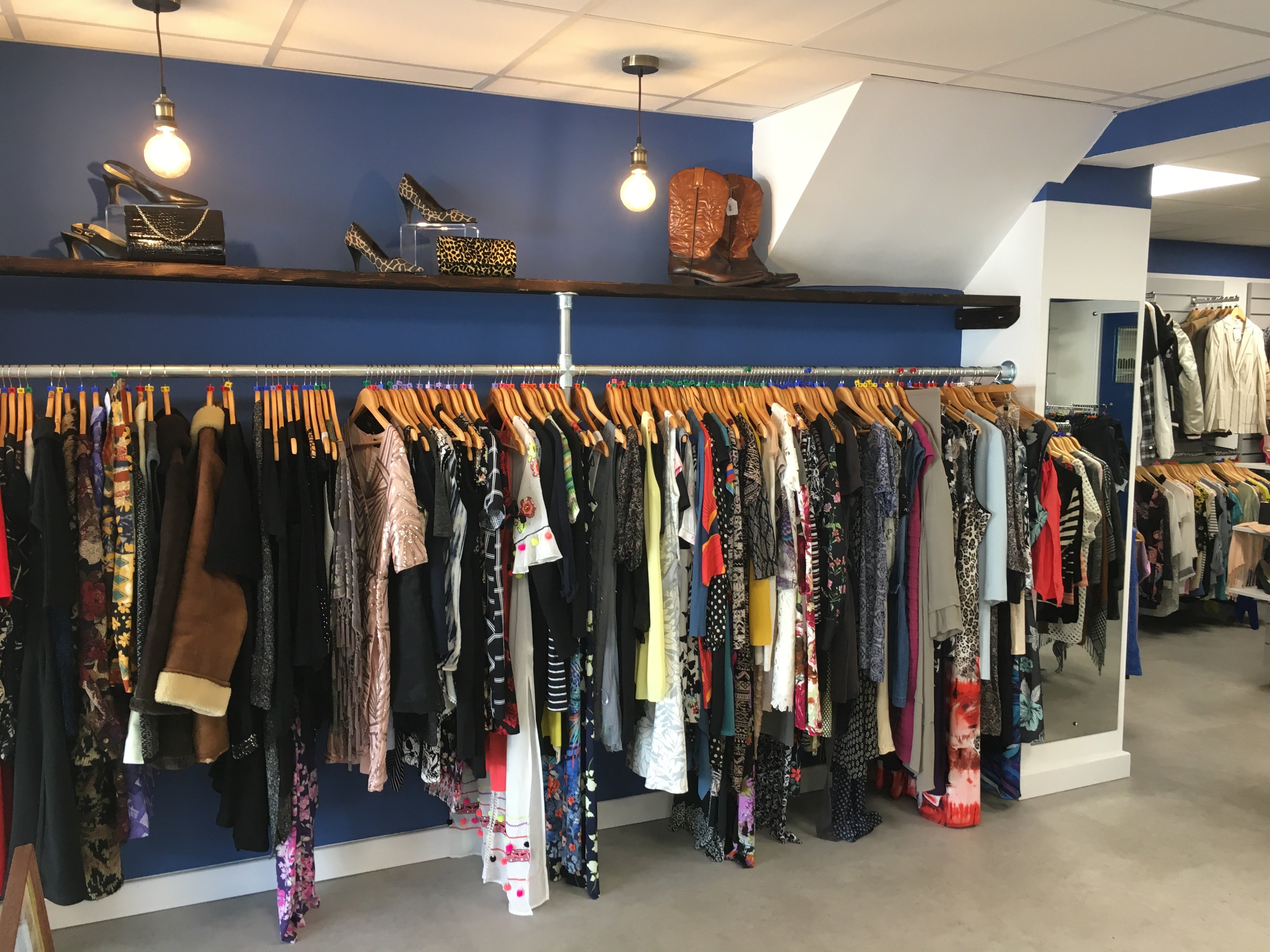 Find out all about our three shops in Sheffield, how to get involved, what makes them a little bit different and why buying second hand can make a huge difference
Bradway Shop
For more information and updates about our Bradway Shop please click the pink link
Broomhill Shop
For more information and updates about our Broomhill Shop please click the pink link
Abbeydale Road Shop
For more information and updates about our Abbeydale Road Shop please click the pink link
Volunteering
Would you like to be part of our friendly retail teams? Do you enjoy meeting and talking to different people everyday? Are you looking for a varied and practical volunteering role? If yes, then volunteering in one of our shops might be perfect for you! It's a role where you can apply and develop your retail and people skills, while raising crucial funds to support the aims of Age UK Sheffield. No experience necessary!
There are many activities that contribute to the success of our shops. Here are just some that you may be involved in...
• Operate the till and promote Gift Aid to donors
• Accept donations
• Prepare and price donations for sale
• Help create eye-catching window displays
• Contribute to a friendly and welcoming atmosphere for customers and volunteers.
To apply, simply visit our volunteering page and download the application form at the bottom of the page. Fill it in and return it to us as instructed, then we'll get in touch with you! If you need any further details, just call us on (0114) 250 2850 or email: enquiries@ageuksheffield.org.uk
Gift Aid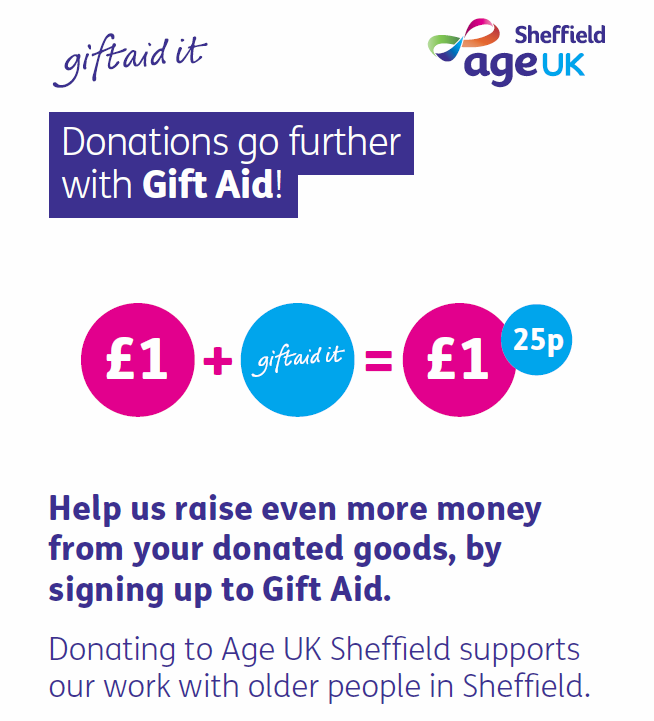 *(There are three other Age UK shops in Sheffield. These are run by the national Age UK charity. This is a separate registered charity to Age UK Sheffield. Though we share branding, we are funded differently. The money raised by our two Age UK Sheffield charity shops directly funds our work supporting older people in Sheffield specifically, through our services such as our dementia wellbeing centre and our befriending services). Our shops help us raise money which, in turn, will mean we can do even more to support the 24,000 people aged 65 or over living in poverty in Sheffield. You can find out more about the services we fund and deliver by clicking here.