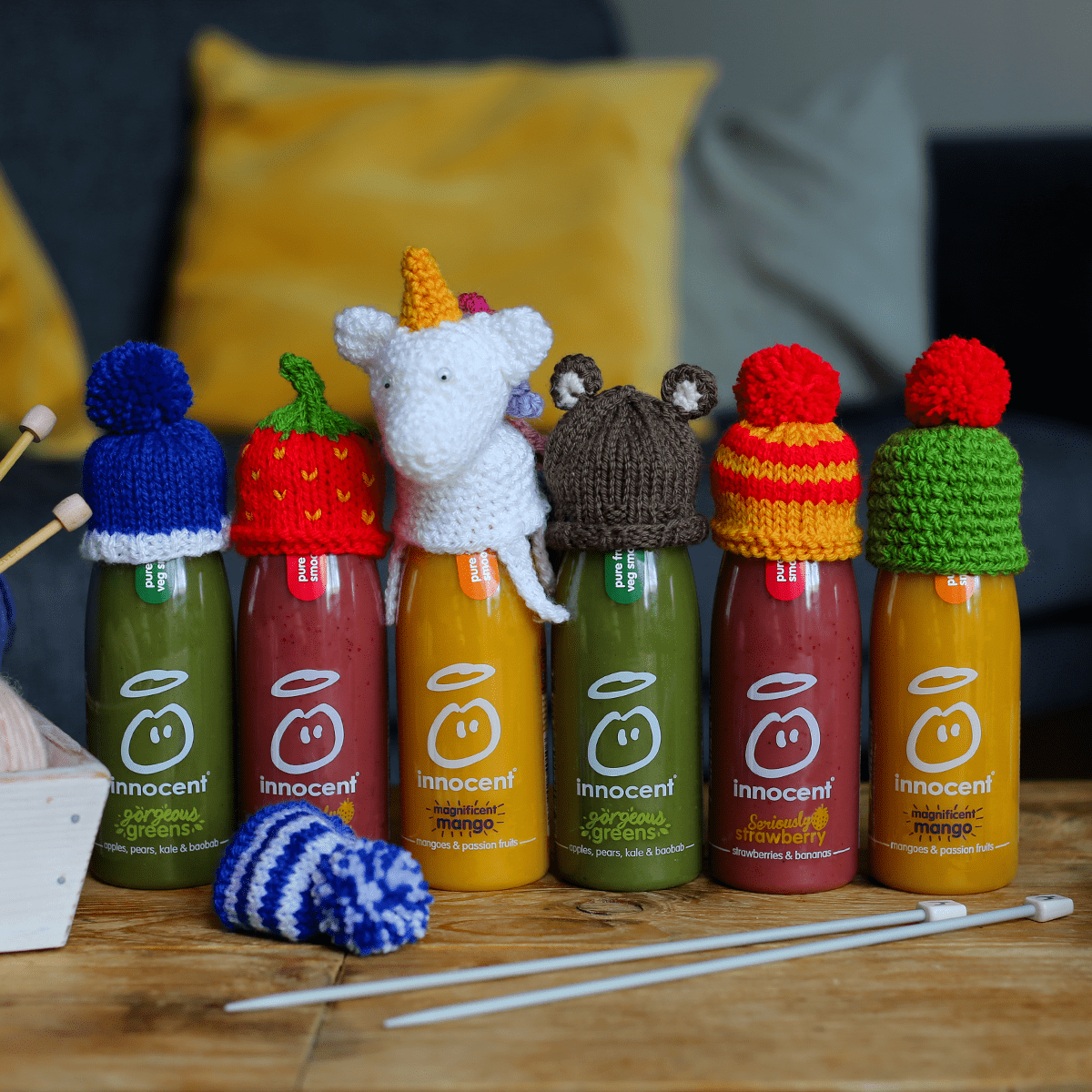 Did you know two fifths of older people say the TV is their only friend? Loneliness can be a big problem in later life. As many as 200,000 older people say they haven't spoken to friends or family for over a month.
The Big Knit raises money for Age UK Solihull so that we can help older people keep warm and well during the Winter months as well as decreasing loneliness amongst those that get together to create these lovely little hats. Get together with your friends and family to make these little creations.
Each hat that you send to us raises 25p. Innocent smoothies then top their smoothie bottles with your little hats to be sold in the shops.
In 2018/19, we had a staggering 11,984 hats donated from individuals and knitting groups which wildly exceeded our target of 9,327 and raised £2,996! The money raised for Age UK Solihull, stays in the borough to help local older people.
If you've ever bought a smoothie or knitted a hat, thank you for being part of the Big Knit.
The Big Knit 2020/21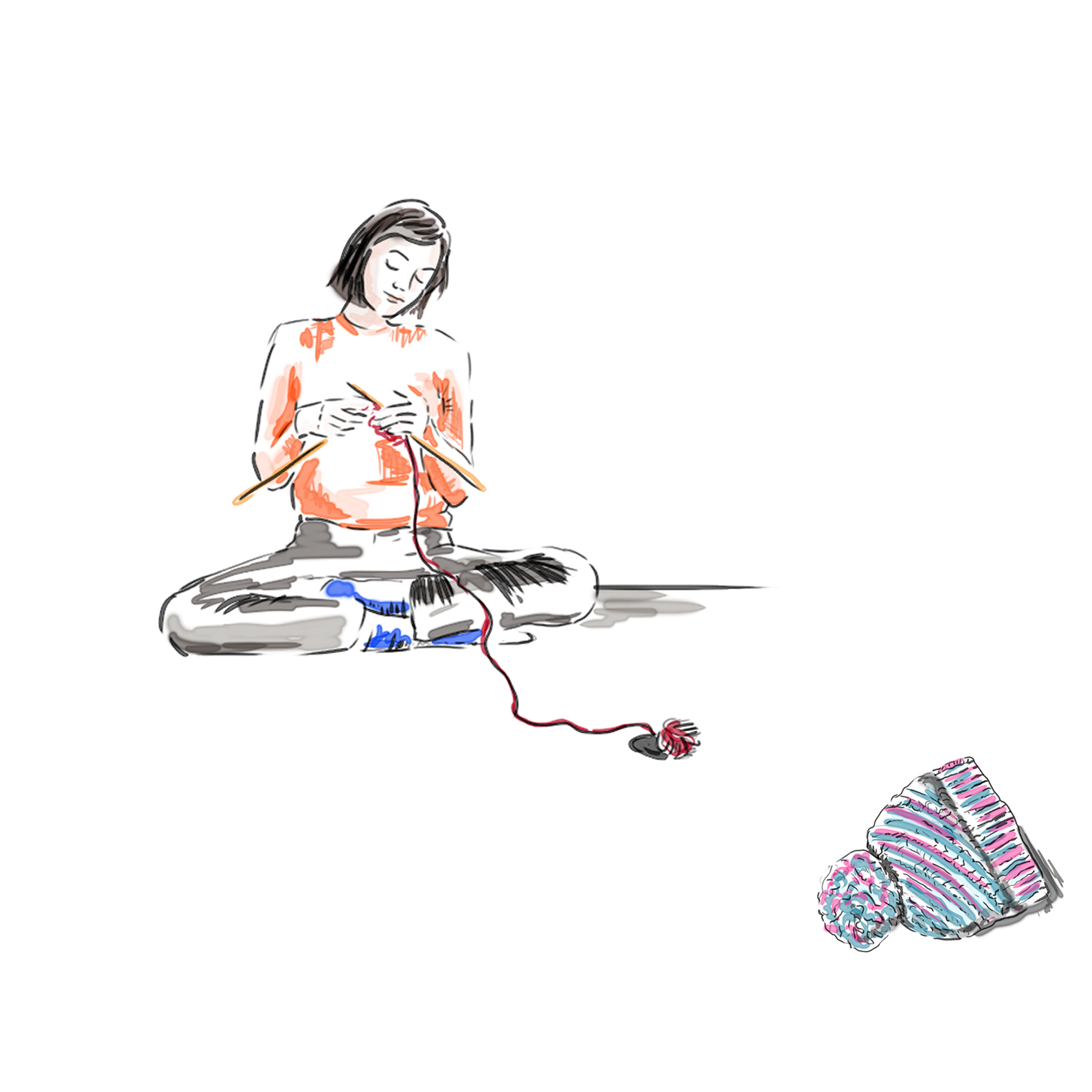 This year's Big Knit campaign has officially begun, so please feel free to start knitting away!
The first deadline to get your hats to us is Friday 8 January 2021, but there will be two more deadlines later in the year, so don't worry if you miss this one.
Illustration by Meghan Allbright
Hat target
Our target for 2020/21 is 8,000 hats. If we hit this target, we will receive £2,000!
Deadlines
We have three milestone dates, when we need to submit a third of our hat target. These are:-
Friday 8th January 2021
Friday 9 April 2021
Friday 8 October 2021
How to get your hats to us
Please hold onto your hats until lockdown is over. Then, you can drop them to us at The Core, Solihull Central Library, Homer Road, Solihull, B91 3RG. Please note that the library itself is not currently open to the general public, but if you go to the door at the bottom of the slope sandwiched between the library and the entrance for cars to Touchwood Car Park and ring the bell for Age UK Solihull, someone will collect them from you. Please leave your name and contact details so we can thank you at the end of the campaign!
Or email us at events@ageuksolihull.org.uk and we may be able to arrange to collect them from you.

When will Innocent Smoothies topped with Big Knit hats be available in the shops?
The hats will appear on smoothie bottles from February 2022.
Want to know more?
Contact our Fundraising Team on 0121 704 7842 (leave a message) or email events@ageuksolihull.org.uk
If your query relates to Winter Warmth contact 0121 704 8080.
Download Basic patterns
Download Intermediate patterns
Download Expert patterns