Easter craft workshop
Published on 12 February 2020 01:35 PM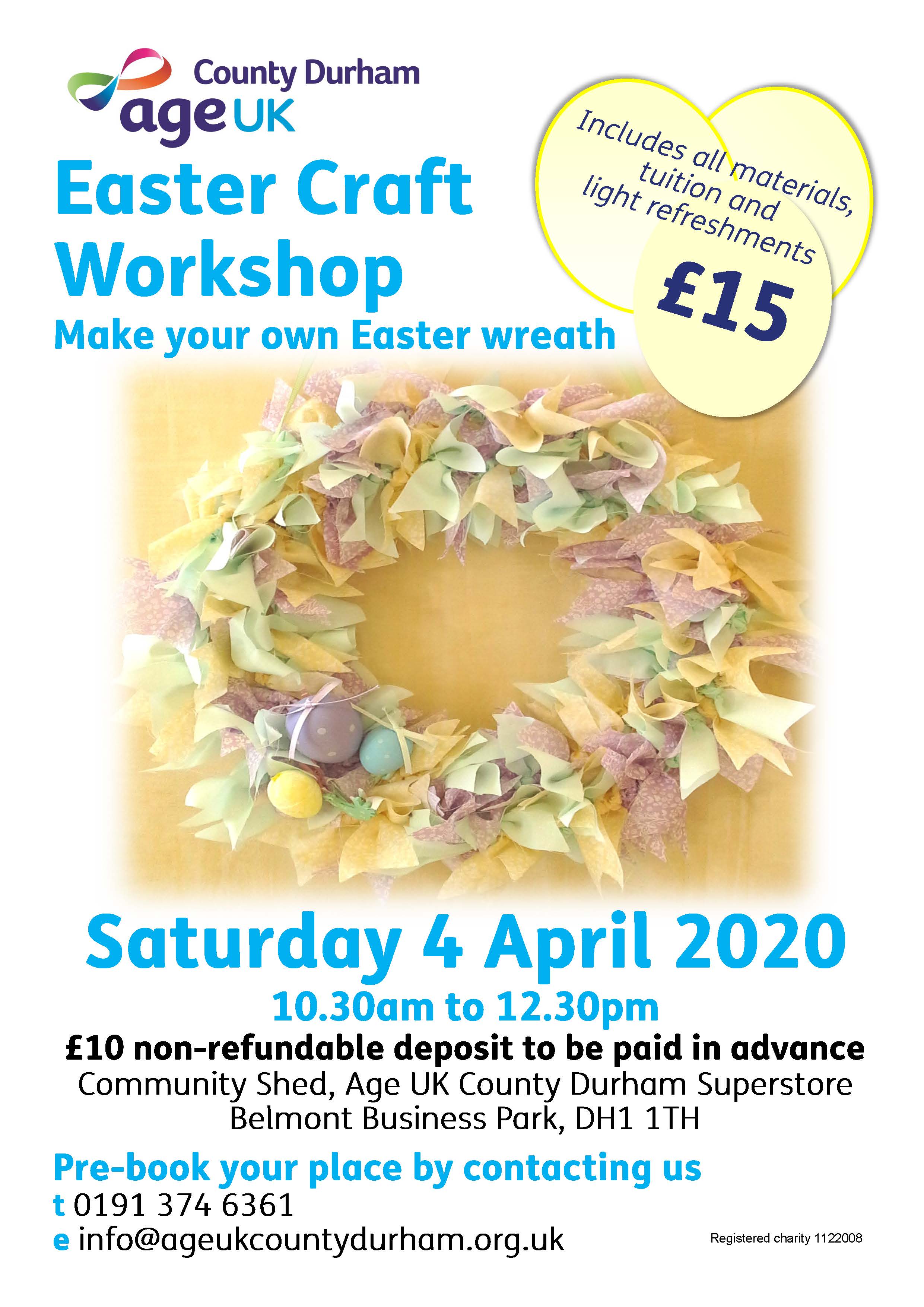 Our Easter craft workshop will be on Saturday 4 April 2020.
You'll be making your own Easter wreath using fabric and wire hoops. you also bring your own items to personalise it. It will be held at our community shed which is based at our Charity Superstore. The workshop starts at 10.30am and will end at 12.30pm.

All tuition and materials will be provided with light refreshments for participants and costs £15 per person (£10 non-refundable deposit needs to be paid in advance).

Contact us to book your place and make your very own floral arrangement for someone special to you. Bookings can be made via info@ageukcountydurham or by calling us on 0191 374 6361.