Our Strategic Direction 2017 - 2020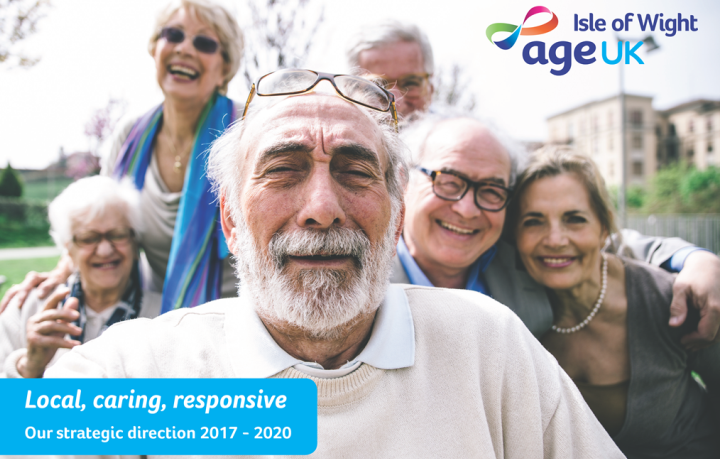 We are proud to publish our Strategic Direction for 2017 to 2020. We thank everyone who helped to inform, shape and guide our strategy and priorities for the coming years.
Age UK Isle of Wight exists to work with, and for, all older people living on the Isle of Wight, helping them to live well whatever their circumstances.
We have a vision of an Island community where older people are respected, valued, included and able to live the life they choose.
Our strategy is driven by our vision and beliefs. In all that we do we will be:
Local, caring and responsive
Led by older people, working with them and not just for them
Champions of independence, inclusion and equality
Respectful of each person and their freedom to choose
Thoughtful, open and honest
Positive and proactive
We will achieve our strategy, and live by our beliefs, by delivering outstanding services, driving change and focusing on three strategic themes; Being happy, Being healthy & cared for, and Being connected.
You can now download our full: Age UKIW Strategic Direction 2017 to 2020