Charity Staff Running the Extra Mile for the Coach House Project!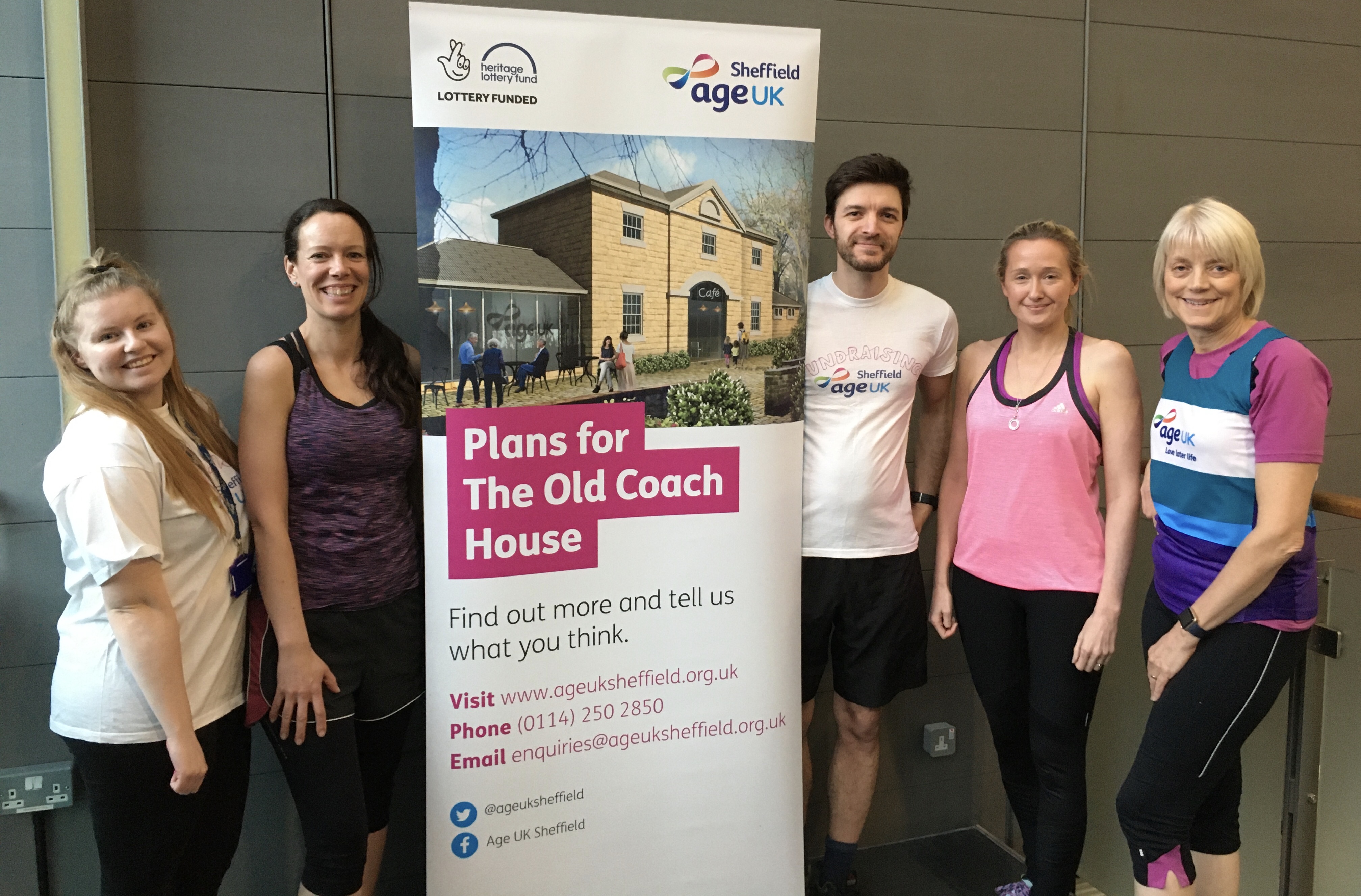 Published on 27 February 2020 12:34 PM
A team of staff who work for Age UK Sheffield have decided to don their running shoes to go that extra mile for their charity and run the upcoming Sheffield Half Marathon on March 29th to raise money for their charity's new project!

The Coach House project is Age UK Sheffield's plan to renovate the grade 2 listed Coach House building in Hillsborough Park. The project has received a huge amount of support from the local community in public consultations (98.5% of nearly 600 responses agreed that overall they support the proposals for the old coach house).

The Team of 7 have set themselves a fundraising target of £2,000 between them and have already been training hard to prepare for the challenge.

Steve Chu, Age UK Sheffield CEO said "Our team regularly goes the extra mile in support of the older people they work with so I wasn't surprised when they told me they wanted to do another 13 miles as well! Our final bid to the National Lottery Heritage Fund is being submitted this week. We still need to do some more local fundraising so this is a great starting point towards that."

All donations to the team will fund items for the activities that will be on offer in the coach house (intended to open in 2021). Engaging activities such as craft and makers sessions plus inclusive exercise classes for older people are planned to be offered which will help combat social isolation and loneliness as well as improve access to dementia friendly activities and the wider support on offer from Age UK Sheffield.
The team consists of Anna, Daniel and Melissa (independent living coordinators), Melissa's friend Harriet, Janet who is an accountant and Meg, a service lead, who is being joined by her fiancé, Paul.

Can you support the Team? All donations, no matter how big or small, would be a huge help. If you'd like to donate towards the Team's Half Marathon fundraising challenge please visit: https://uk.virginmoneygiving.com/Team/AgeUKSheffieldTeamHalfMarathon

Support the team and follow their training and fundraising journey on social media by searching for #sheffhalfteamauks

As part of the Sheffield half Marathon we have one place left available for someone to run for our charity and we would really appreciate 5 more people who could volunteer to help us marshal the event on the big day, if you're able to help or interested in running please get in touch and let us know! Email us at: enquiries@ageuksheffield.org.uk Or call: 0114 250 2850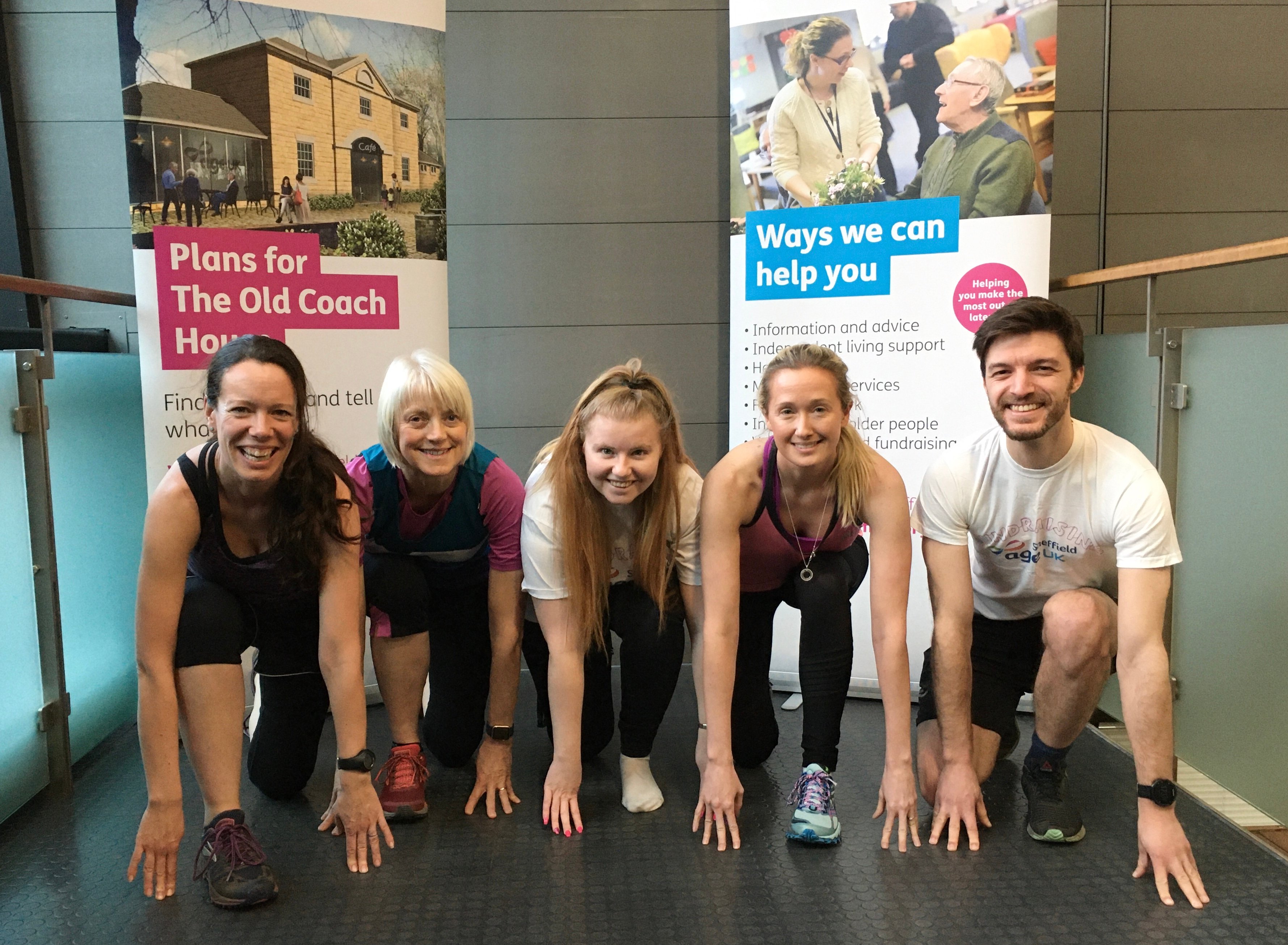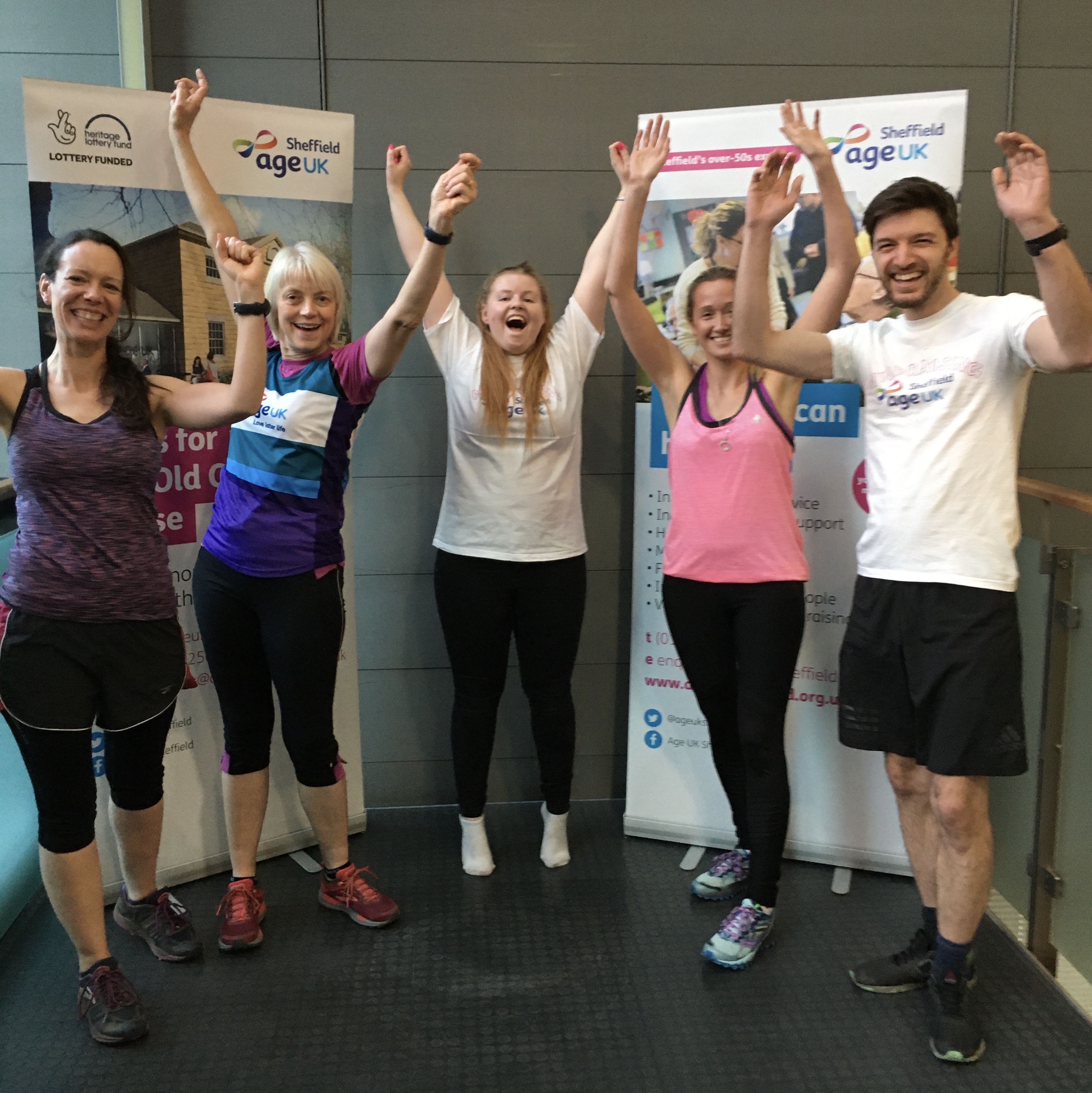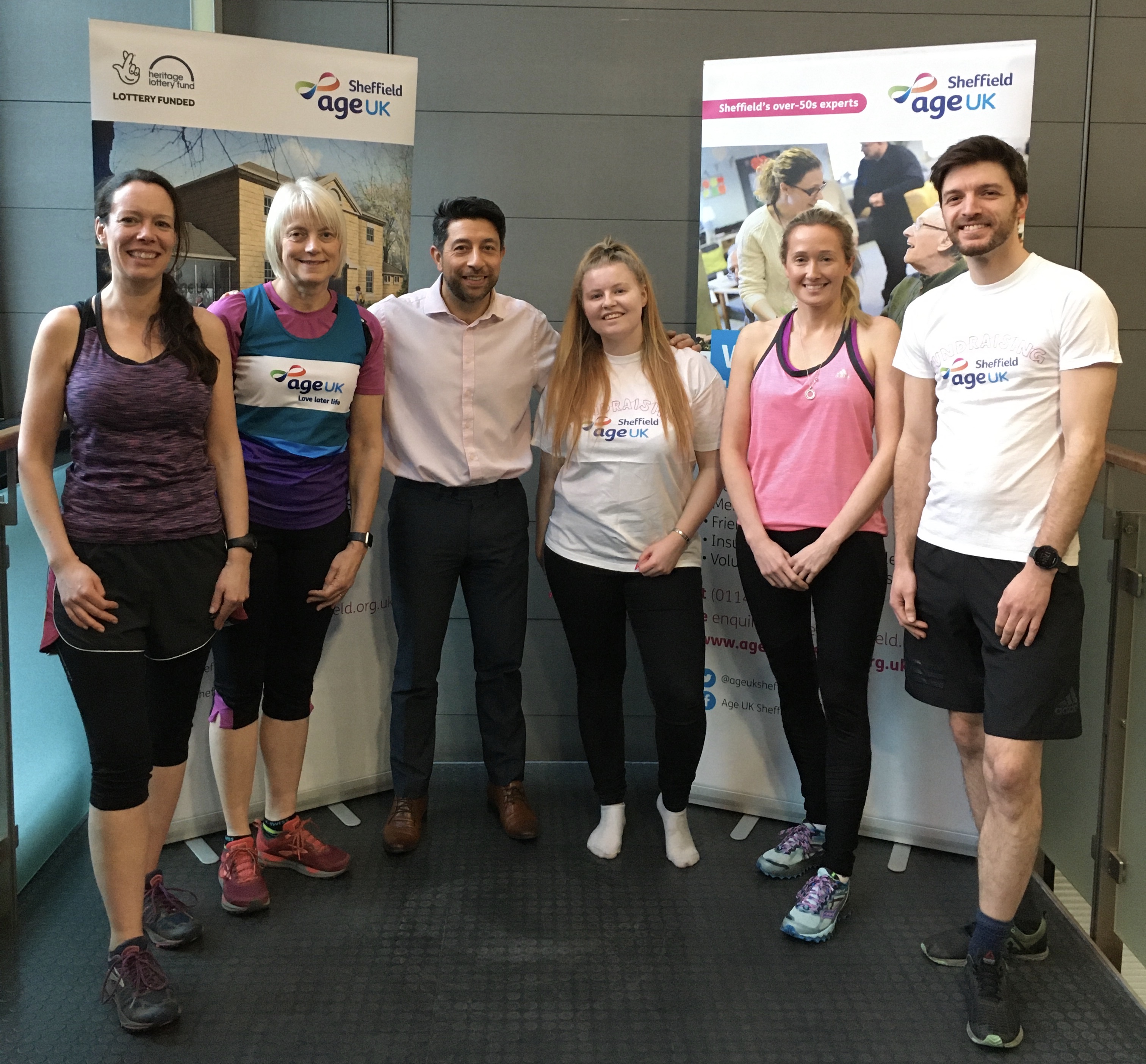 (Team from left to right: Anna, Janet, Steve, Melissa, Meg and Daniel)