Armed Forces and Veterans Day 2019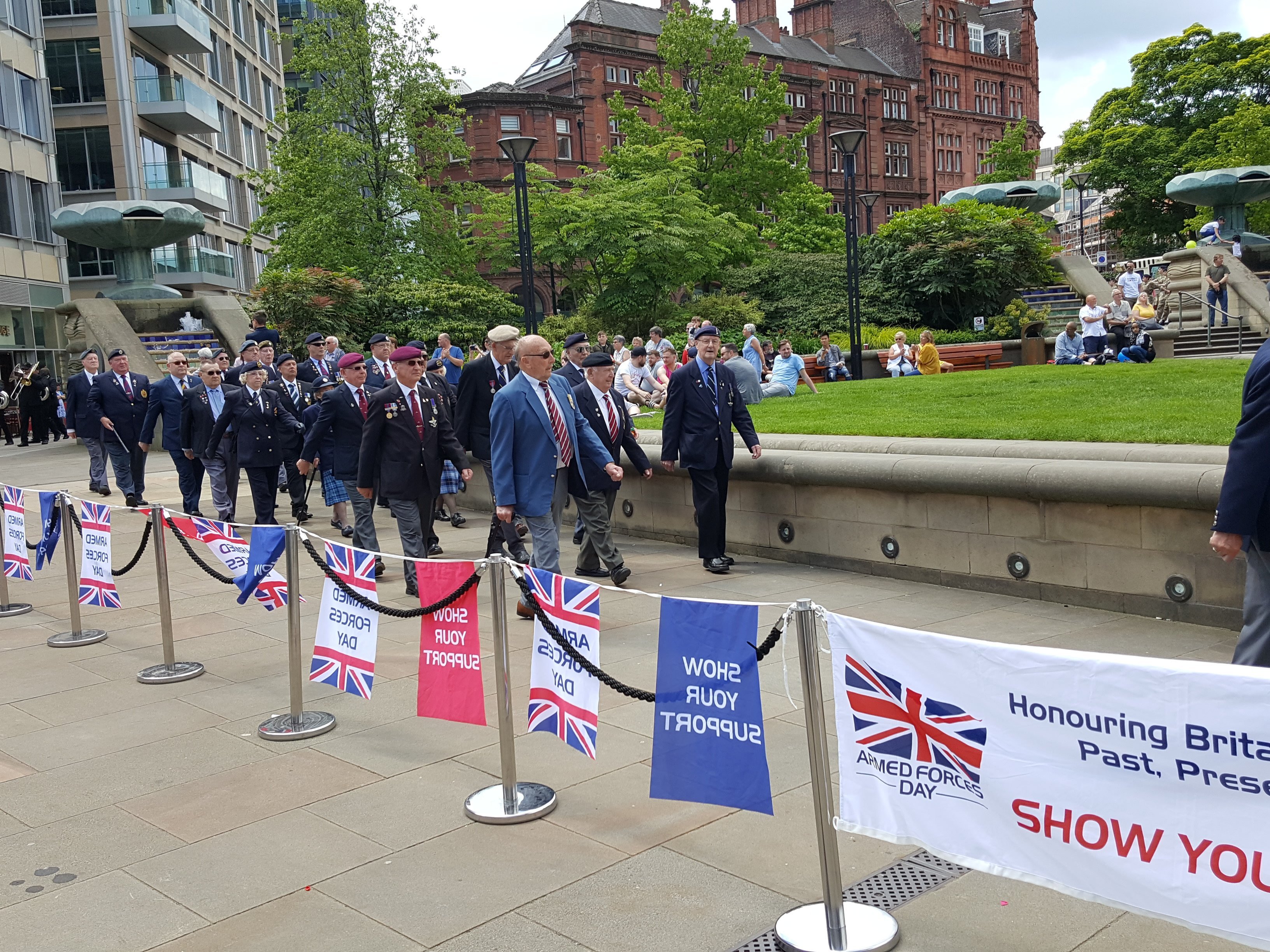 Published on 28 June 2019 02:07 PM
Last Saturday we attended the Armed Forces and Veterans Day in the Peace Gardens. Armed Forces and Veterans Day honours the outstanding contribution made by current members of the armed forces and by veterans of all ages. The day provides an opportunity for everyone to join together to pay tribute to our armed forces past, present and future.
Age UK Sheffiled attended the parade for the 4th year running in order to highlight our continued support for Aged Veterans and the commitment they have given to our country. The opportunity also allowed us to promote the support that our charity can provide aged veterans in maintaining their independence.
Mark Egglestone, our Enhanced Independent Living Coordinator explained that he thought the "main highlight was the parade of current and previous servicemen and women. It was also fantastic to see an 89 year old lady dancing along to Lorrie Brown's tribute to Dame Very Lynne."
How we can Support you
If you served in the armed forces or did National Service, and were born before 1951, you're eligible to receive free support from Age UK Sheffield.
Our Independent Living Co-ordination (ILC) service is a three-month package of support in which we will help you and your family members to achieve your independence needs – whether that be aids and adaptations to your home, increased benefits where eligible, or connecting you up to local activities and transport.
Our Aged Veterans service is free, and supported by the Ministry of Defence.
For more information call us on (0114) 250 2850 or e-mail: enquiries@ageuksheffield.org.uk
Find out more and view our leaflet for this service on our service page here.