Sheffield voices heard in MPs' social care event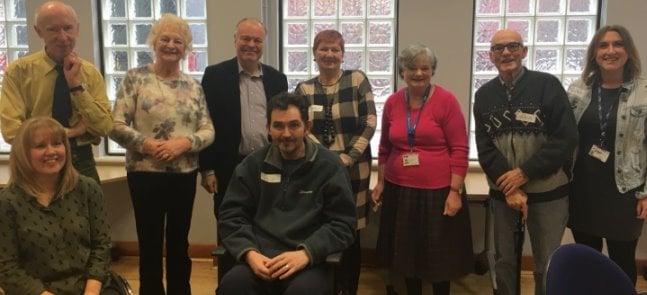 Published on 03 April 2018 10:04 AM
Older users of social care in Sheffield were among hundreds of people who have contributed to an important new Age UK report.
Age UK Sheffield worked with the national charity to hold a social care focus group, attended by city MP Clive Betts, highlighting the issues being faced by older people who need care. The listening event was one of 13 held across the country, with the report "Why call it care when no-one cares?" launched in a House of Commons reception at the end of March.
The top five problems that older people and their family carers talked about at every listening event were:
Too many professional carers are in a rush and there's no continuity
Care often it isn't very good
Social care is very expensive and often not good value for money
Many family carers feel abandoned and unsupported by the NHS and social care
The social care system is dysfunctional and navigating it is a nightmare
When it came to possible solutions and ways of funding a better social care system the top five points that older people and their family carers at these listening events made were:
Everyone should contribute in some way
People were only willing to pay more if they got a better service in return
They wanted any extra funds that were raised to be ring-fenced for care
They believed we need a new and better contract with family carers in our society
Older people and their families desperately wanted security
Age UK Sheffield Chief Executive, Steve Chu, said: "We worked in partnership with Age UK to ensure older people in Sheffield had the opportunity to contribute to this report, and I am grateful to Clive Betts MP for attending our group. The issues highlighted were national issues, felt in Sheffield, and I represented older people in our city when the report was launched in the House of Commons at the end of March.