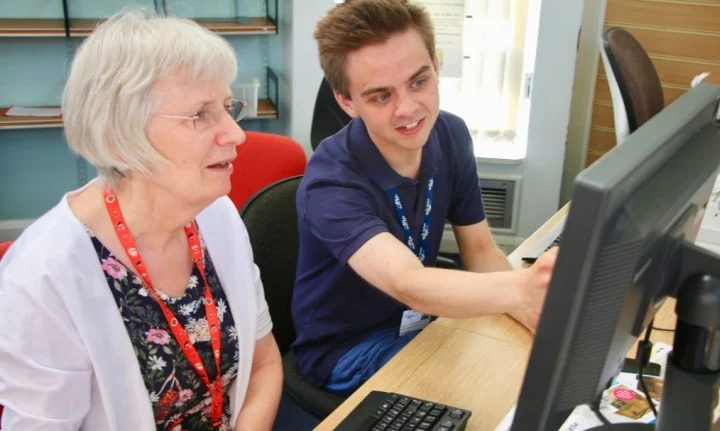 Would you like any help with your smart phone, Kindle, i-pad or camera? Would you like to chat on line to your family and friends? Do you worry about on-line security? Pop along and see our knowledgable and friendly digital volunteers. Everyone welcome. If you would like to make a specific appointment call us on 0114 250 2850 or email: AUKS.Digital@ageuksheffield.org.uk .
Central Library (fortnightly, 09:30-11:30 on Friday)

February 8th, 22nd
March 8th, 22nd
April 5th, 19th
May 3rd, 17th, 31st

Virgin Money Lounge (fortnightly, 1-3pm on Thursday)

February 14th, 28th
March 14th, 28th
April 11th, 25th
May 9th, 23rd

New Digital At Home service

If you feel you would benefit from someone calling at your home to check that you are using your gadgets (iPad, Kindle, camera, etc) correctly then please drop us a line to AUKS.Digital@ageuksheffield.org.uk or call us on (0114) 250 2850.