Battle of Britain Exhibition in Pembroke Dock Heritage Centre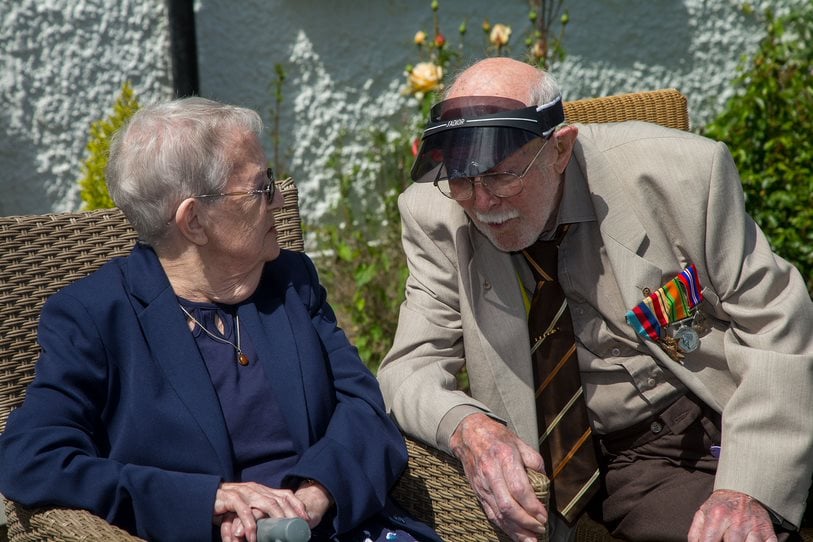 Published on 20 October 2021 12:47 PM
We are proud to say that a very good friend of Age Cymru Dyfed, Dennis Tidswell from Pembroke, is the guest of honour today at the official opening of the Battle of Britain Exhibition in Pembroke Dock Heritage Centre.
Dennis served with distinction with the RAF almost throughout WW2, and was stationed as a ground to air communications operator during the Battle of Britain at RAF Duxford (a key fighter station during the Battle). Dennis was later posted to Malta, where for three years he faced constant aerial attack from the Italian and German Air Forces, before returning to the UK in mid-1944 and then being badly injured in a V1 flying bomb explosion; effectively ending his war.
Dennis was one of the WW2 heroes we celebrated in Age Cymru Dyfed's hugely successful WW2 celebration held in Aberporth, on the 77th anniversary of D-Day this year. Dennis' comprehensive story has been collected over the past year for our award-winning West Wales Veterans Archive in the National Library of Wales, and he has recently been filmed for a forthcoming television documentary. These days, Dennis is a very rare survivor of the Battle of Britain and we applaud and congratulate Dennis on this very special day for him.
The exhibition at Pembroke Dock Heritage Centre will be open to the general public from 20th-29th October (closed at weekends) from 10 am to 4pm.