Age Cymru Dyfed receives welcome boost as Currys Aberystwyth rebrand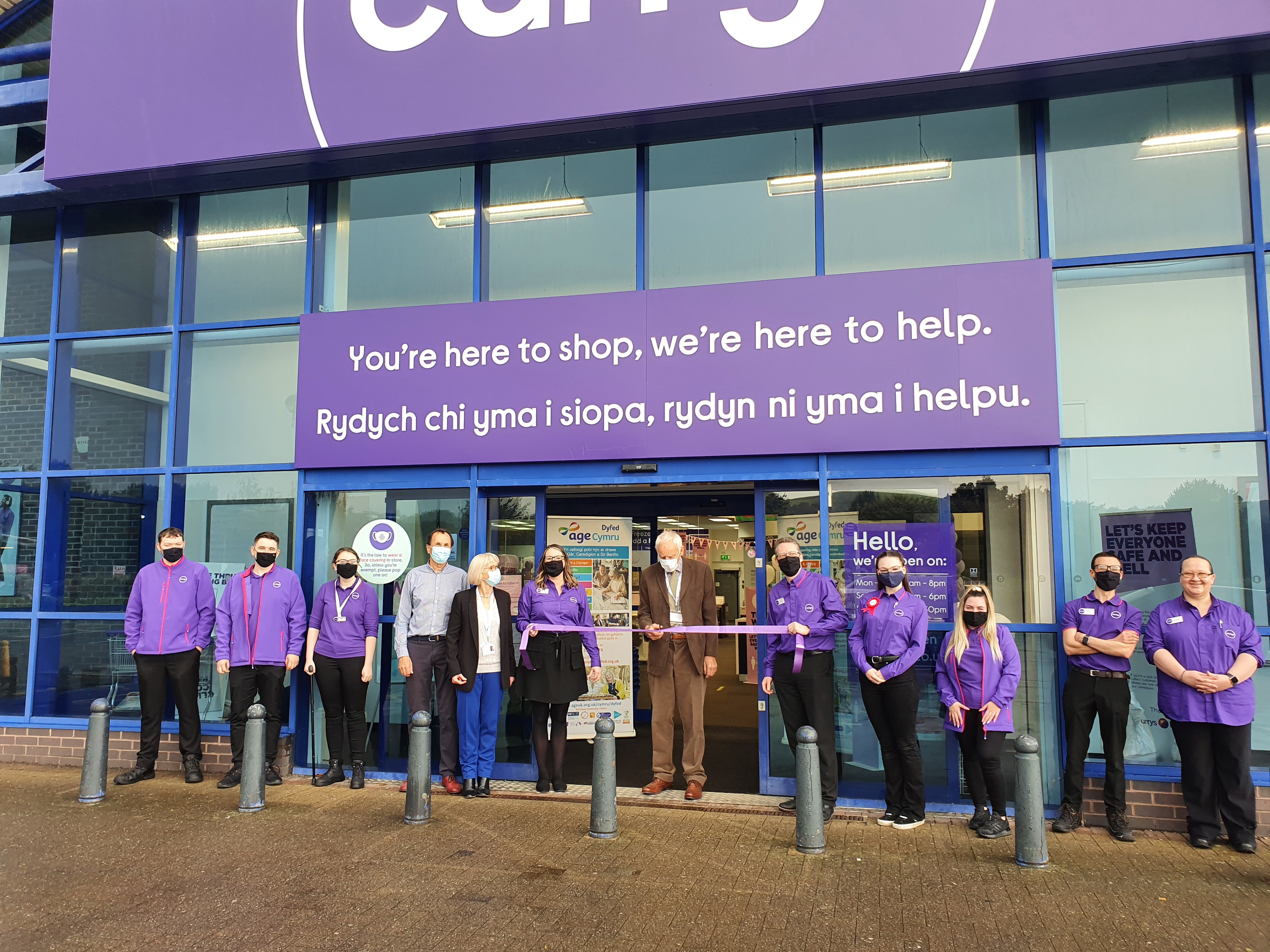 Published on 20 October 2021 12:41 PM
We were delighted to be invited to the launch of the Currys store in Aberystwyth, and want to say thank you for helping us promote our services and raising money for the charity!
Currys ran a raffle with prizes donated by businesses in the local community and raised over £400 for us and promoted our activities on behalf of older people in Ceredigion, Carmarthenshire and Pembrokeshire.
They also invited our Chair of Trustees, Harvey Jones, to officially cut the ribbon at the Aberystwyth site. Harvey said: "As a responsible business, Currys believes in positive community action, and as a founding partner of the Digital Poverty Alliance, it works to address the digital divide in the UK which often sees older people excluded from digital opportunities.
"This compliments services offered by Age Cymru Dyfed in South West Wales, which include providing information and advice on a range of issues, setting up befriending opportunities for isolated people, helping older people engage with digital technology, and mental health support. We're thrilled to receive support from Currys, who are helping us reach more people who need us."
Jodie Cooper, Sales Manager at Currys Aberystwyth, said: "It's been a pleasure to support Age Cymru Dyfed at the store's launch. The charity has done brilliant work in the local community, especially over the past 18 months during the pandemic. As a technology company, Age Cymru Dyfed's digital initiatives have really resonated with us, and we thought it would be a great opportunity to use our rebrand as Currys to help raise awareness of the charity. I'd also like to thank the 30+ local Aberystwyth businesses which generously donated prizes for the raffle draw – there's a strong sense of community spirit here, and we're glad to be a part of it.
Once again, thank you Currys for your support!