Lest We Forget, Veterans Video Captured!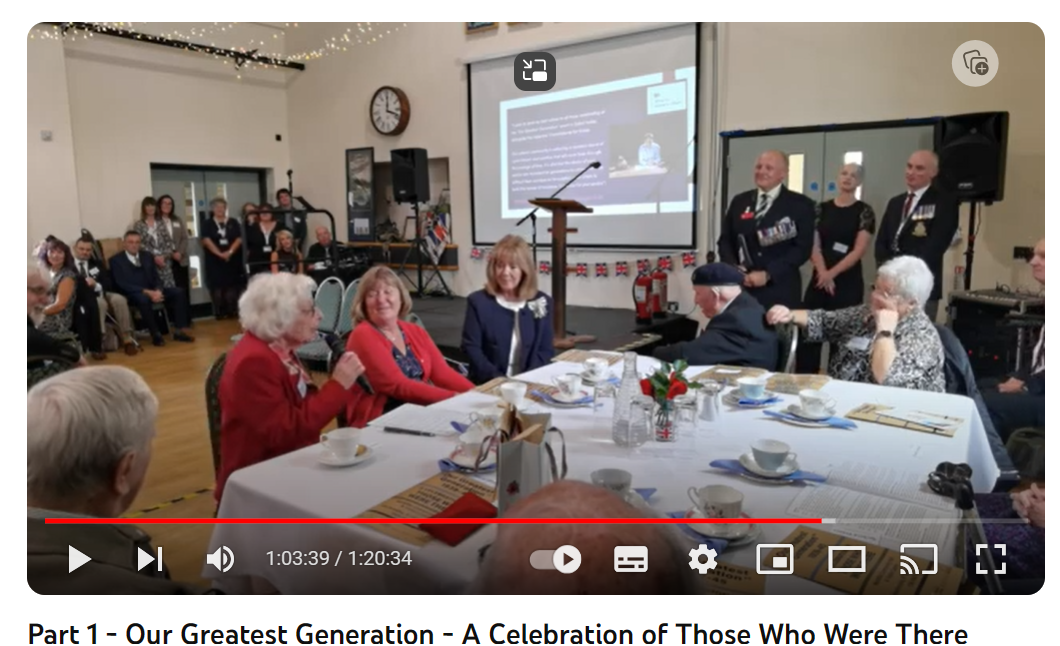 Published on 03 November 2023 11:11 AM
Lest we forget! A rare celebration of veterans in West Wales captured on video.
On 4 October 2023, there was a celebration of perhaps the largest number of surviving members of WW2 in Wales to date who collectively attended an event at Myddfai Community Hall and Visitor Centre near Llandovery in Carmarthenshire. We captured the day in these two videos below.
Across the day, Age Cymru Dyfed's veterans project hosted over 20 surviving veterans and their children, coming together to enjoy the day, share their important stories, enjoy music and watch a film, produced by Age Cymru Dyfed, to further preserve our history.
Lord-Lieutenant of Dyfed Miss Sara Edwards welcomed the WW2 Veterans, 'Children' of WW2, their relatives, carers and guests. The day included a short film produced by Age Cymru Dyfed Volunteer (and RAF veteran) Steve Munro in which, some of those who experienced the war as 'children' spoke about their recollections of the War. There was also a talk by Greg Lewis. Producer of ITV Wales 'Greatest Generation'. Lest We Forget. Filming the Stories of the Veterans', followed by a community rendition of Calon Lan.
See also: Age Cymru Dyfed Hosts Rare Celebration for Veterans
Get in touch
If you are a veteran or know of any veterans that need supporting please get in touch with Age Cymru Dyfed by emailing hugh.morgan@agecymrudyfed.org.uk or by ringing the main contact centre number 03333 447874. Further information on the Age Cymru Dyfed veterans project is also available at www.agecymrudyfed.org.uk.