West Wales Veterans' Special Remembrance Weekend
Published on 19 November 2023 05:10 PM
This year was a special Remembrance weekend. West Wales veterans with members of our Age Cymru Dyfed veterans project paid homage to our greatest generation across the weekend.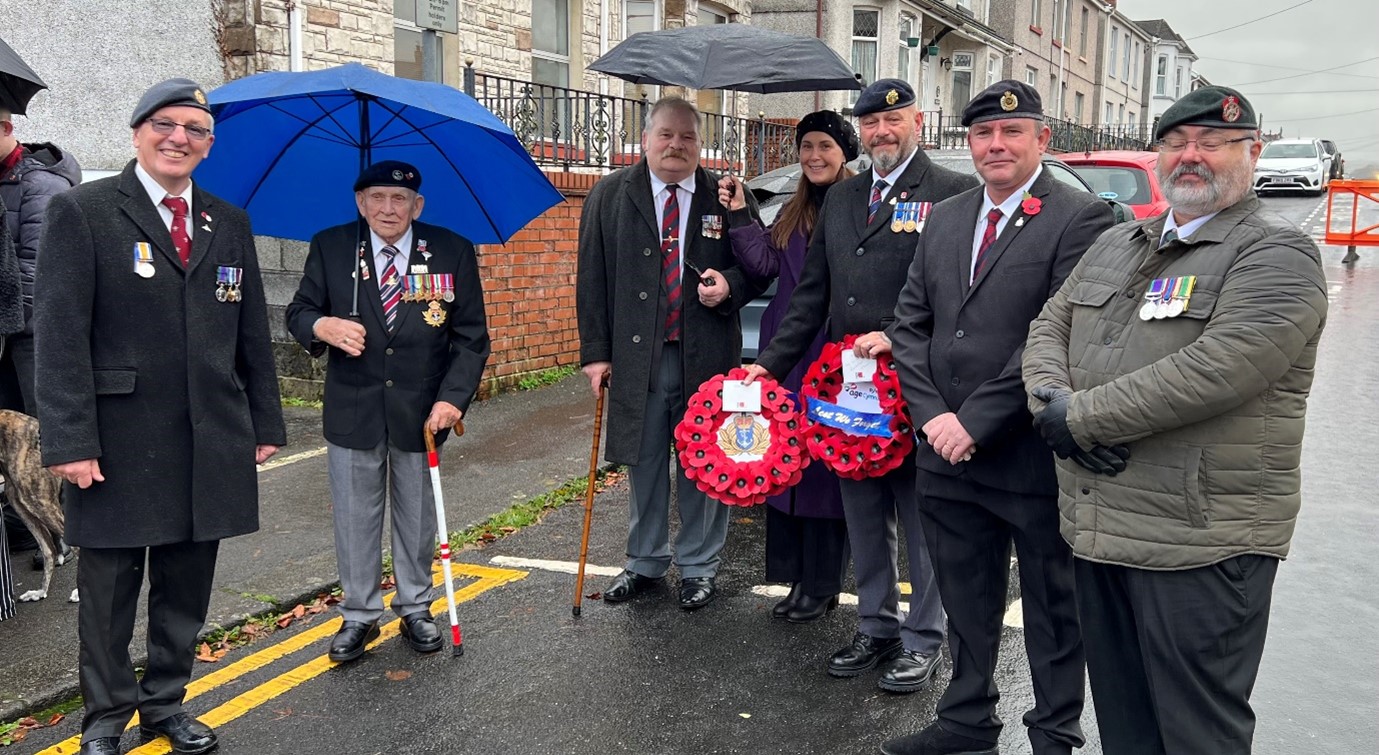 Owen Dobson, a Veterans Project member at Age Cymru Dyfed and 101yr old Royal Navy WW2 veteran laid a wreath in Ammanford on Remembrance Sunday, 12th November. Owen had one wreath to lay which was gifted from Age Cymru Dyfed.
Owen says, 'There was a very big turnout and I helped Nev lay his wreath and then laid the wreath on behalf of Age Cymru Dyfed. We were in prime position. We also met up with Jonathan Edwards MP who was very interested to learn more about Age Cymru Dyfed's support for older veterans.
Following the parade we all went to Hasbeanz café where they put on free tea, coffee and cake for veterans and families."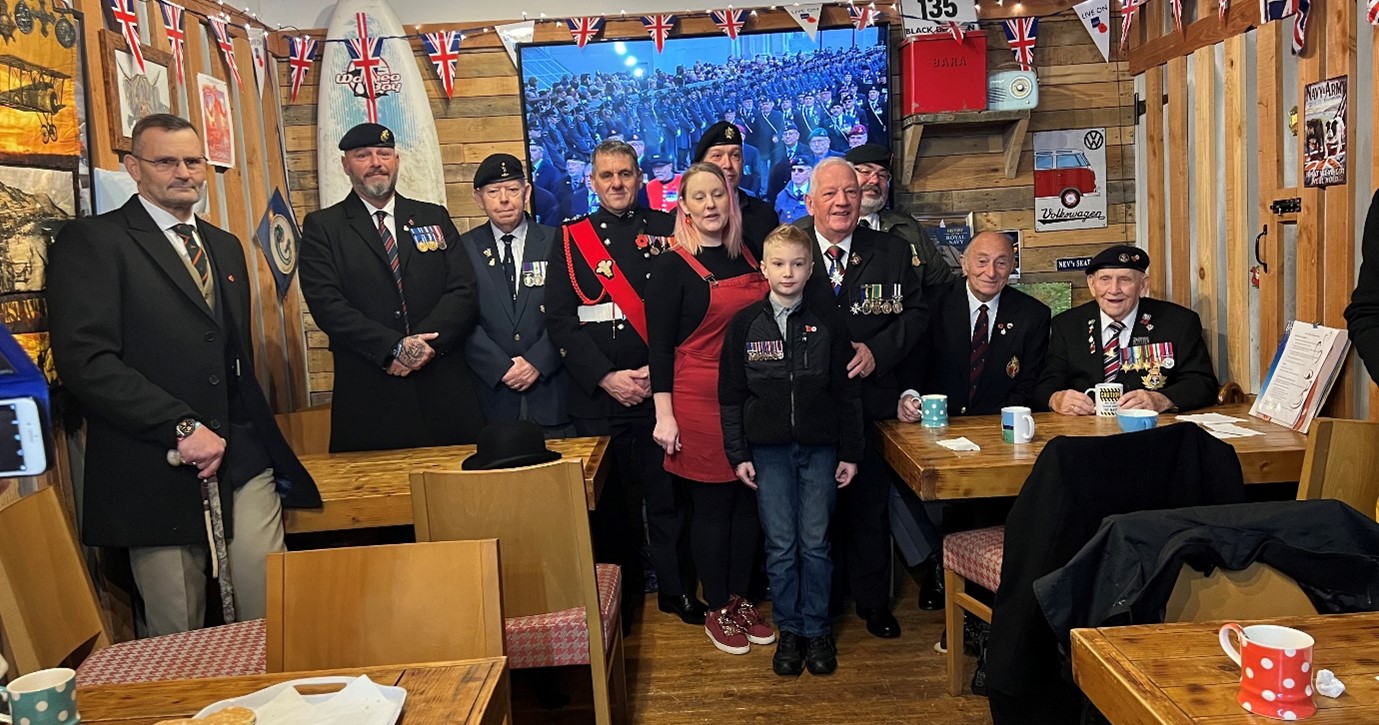 Owen Dobson had on the Saturday transported veterans to Pembroke Dock (11 November) to the memorial event for D-Day Veteran, Ted Owens who died in July this year. This was held in the VC Gallery. Pictured below is a photo of a portrait of Ted. Standing by the portrait is Ted's friend Neville Bowen.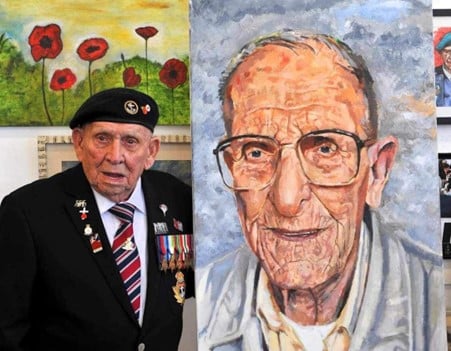 Also pictured, Gloria (left) and Liz (right), who are Ted's nieces.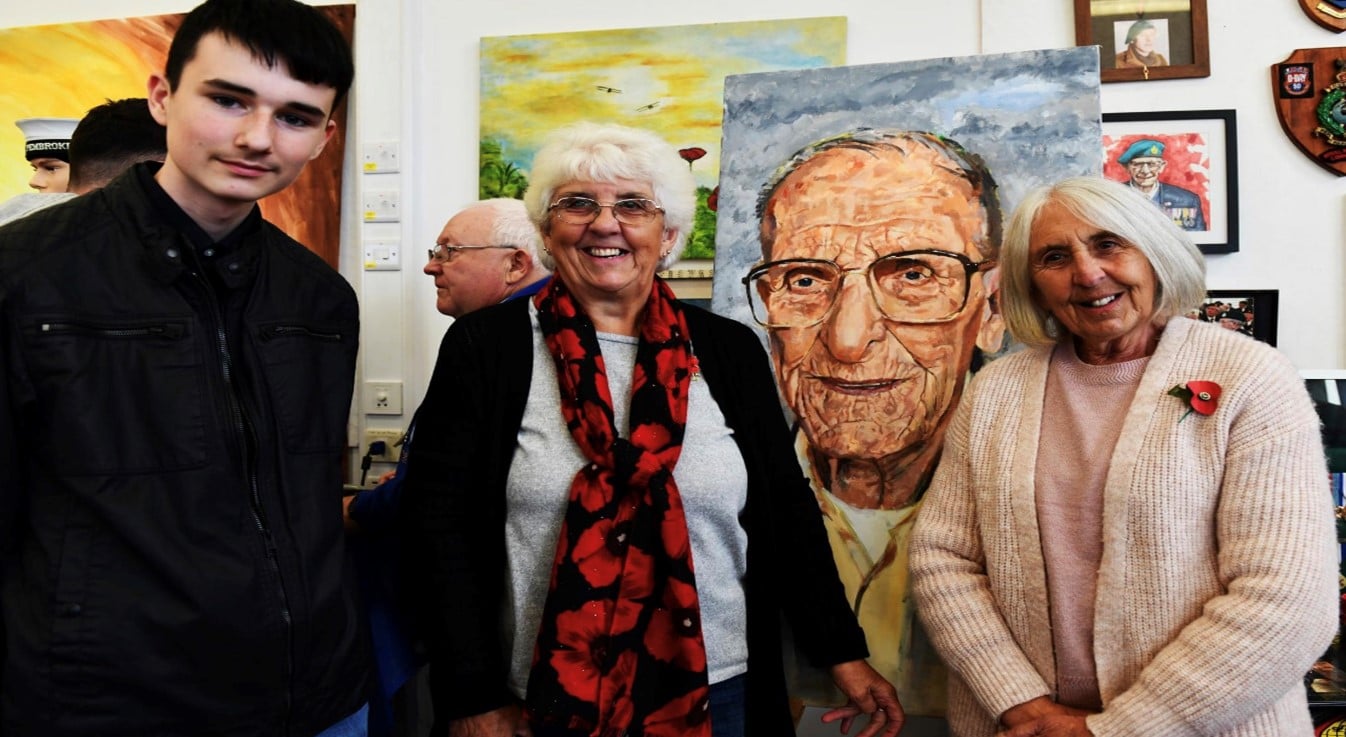 Owen also says "We had the pleasure of reuniting Welsh Guardsmen who served together and had not seen each other for 60 years. Now both in their 80s it was very moving to Guardsmen Glyn Jones and Billy Kellaway meet after all that time. They thoroughly enjoyed the experience and a post Glyn put on his Facebook has received extensive attention culminating in a couple more guardsmen they served with, coming to the fore. They are planning a reunion. This reunion between Glyn and Billy was a result of Gloria Peter and Kevin Stanleys visit to Hasbeanz on Nevilles 101st Birthday and it was then the connection was made with Glyn and Billy".
Glyn is pictured left, Billy, right.