On a bracingly windy afternoon of December 9th, 17 amazingly brave fundraisers took the Penguin Plunge for Age UK Isle of Wight!
With a big supportive crowd cheering them on, our penguins plunged into the freezing cold sea wearing their foam penguin masks.
Amongst the brave were our event sponsors Red Squirrel property shop, led by example and had five team members taking the plunge. We had 4 members from Porchfield Cricket Club who came fresh from a game of morning indoor cricket and jumped in the sea in their whites and the rest of the 17 was made up of amazing members of the public who wanted to support Age UK Isle of Wight this Christmas.
The Waterside Community Trust lifeguards supported in keeping everyone safe in the especially choppy water, and we all met outside the Dell Café, who were then kind enough to give all of our brave penguins a hot drink to warm up with afterwards. We were really excited for the returning support of the Plunge this year!
There was again a great crowd turn out to support our brave penguins, and if it possible the sea was even colder this year so we would like to wish a massive thank you to all who took on the plunge for our amazing charity this year! We hope that many will join us again for Christmas 2019!
100% of all funds raised stays on the island going to our No One Should Have No One At Christmas Campaign to support the most vulnerable older people in our communities. We, as a local, independent charity are incredibly grateful to everyone that has shown their support this Christmas.
The Penguin Plunge is kindly sponsored By Red Squirrel Property Shop LTD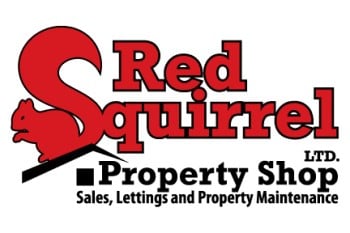 And kindly supported by: