Powder Run for Age UK Isle of Wight!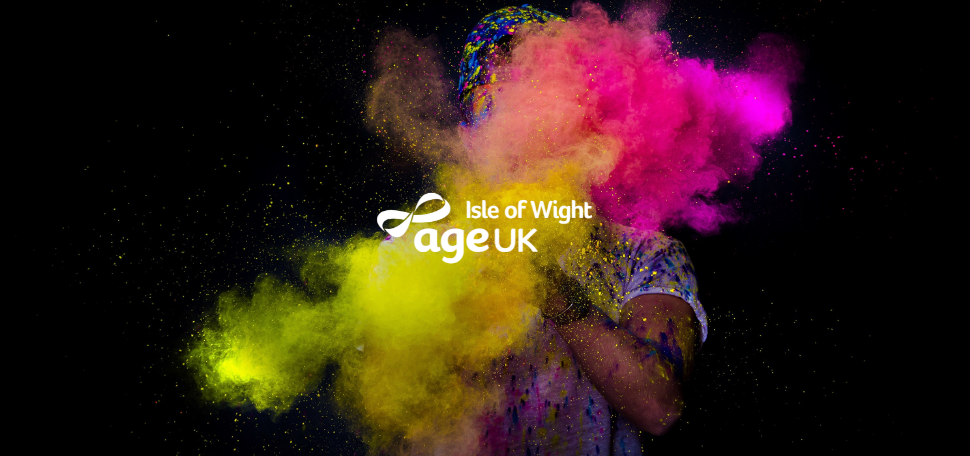 Age UK Isle of Wight's 3rd annual Powder Run & fun day, postponed last year due to covid, once again opening its doors to the local community, offering entertainment and family fun last Saturday at Porchfield Cricket Club.
Colourful fundraisers turned out in their droves for the second Age UK Isle of Wight Powder Run on Saturday 25th September 2021, with over 200 people taking on the 2k backyard obstacle course, getting covered in every colour of the rainbow at their seven powder stations.
​The event has raised over £2500 so far (with sponsorship still to come in) and ran alongside a family fun day, featuring a fun dog show & dog agility displays hosted by 'Barking Mad', also vintage fun fair amusements, BBQ, bar, cake by Calbourne Classics, Jules Ice Cream Van, Island Sweet Dreams, and a few local activity stalls!


AUKIW Trustee Alan & Granddaughter Olivia, AUKIW Hospital Community Unit Leader Richard Bell inside the T-Rex, and Dog Show Winner Simba! Many more pictures to come!

Thank you to everyone again and we hope to see you at the Powder Run next year!
Pictures from 2019: