Powder Run for Age UK Isle of Wight!
Run through the colours of the Age UK Isle of Wight rainbow this September at Porchfield Cricket Club as part of their annual Club Fun Day!
On Saturday 15th September, Porchfield Cricket Club are hosting their annual fun day in aid of Age UK Isle of Wight, as part of the fun day we are hosting a Powder Run!
Run (or walk!) through our 2K fun filled colour course starting at 2pm. £10 to enter for Adults and £5 for children (13 years and under). Small sponsorship welcomed.
Sign up today here: http://bit.ly/PowderRun
Every participant gets a rainbow pack including sunglasses, individual holi colour powder and a certificate of completion!
Small sponsorship is welcomed. 100% of all funds raised stay on the Island to help local older people to be happy, healthy and connected.
Once registered you can download your sponsor form.
Address for the Powder Run: Porchfield Cricket & Community Club Colemans Lane Porchfield, PO30 4LX
With thanks to Porchfield Cricket Club for choosing us as their Charity of the Year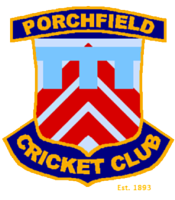 The Powder Run is kindly sponsored by: