Second Lockdown Cookbook
Published on 19 April 2021 01:31 PM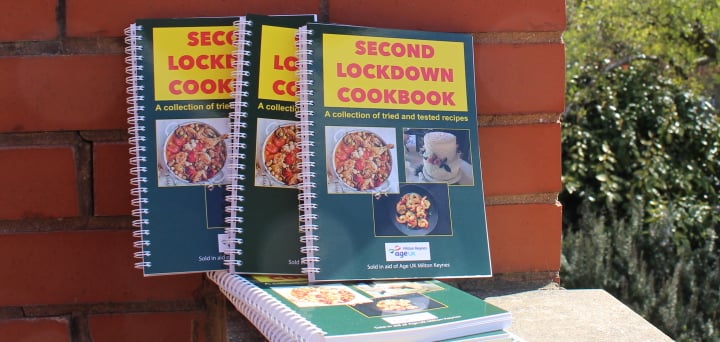 130 tried and tested recipes
The first edition of her Lockdown Cookbook was so successful that our long-time volunteer and trustee Di Payne has got together with Storey Homes to produce a second edition. And this time there are more pages and more recipes than ever.
Di says her friends, relatives and business contacts were so supportive that she had plenty of recipes left over from the callout for her first Lockdown Cookbook, and she had no trouble finding enough delicious recipes to fill a second book. Once again, Di has put together a Lockdown Cookbook of exquisite recipes that have been tried and tested and appreciated over the years.
This time Di has included a special section called "Recipes from the past". These recipes were given to her by residents of Beaverbrook House in Bletchley who told her that they'd love to see their recipes printed so that other families can enjoy them too. The recipes from the past include all the old favourites: steak and kidney pudding, Spotted Dick and even corned beef hash.
The Second Lockdown Cookbook is now on sale for £5 at all our shops and at the Furniture Store in Kiln Farm and at The Peartree Centre.
"Thanks to the support of Storey Homes every penny of the proceeds will support the amazing work of Age UK Milton Keynes," says Di.
Call us on 01908 550700 and we can post you copy to you for £8 (postage and padded envelope).