1m Café Project Gets Lottery Funding
Published on 29 June 2020 07:00 AM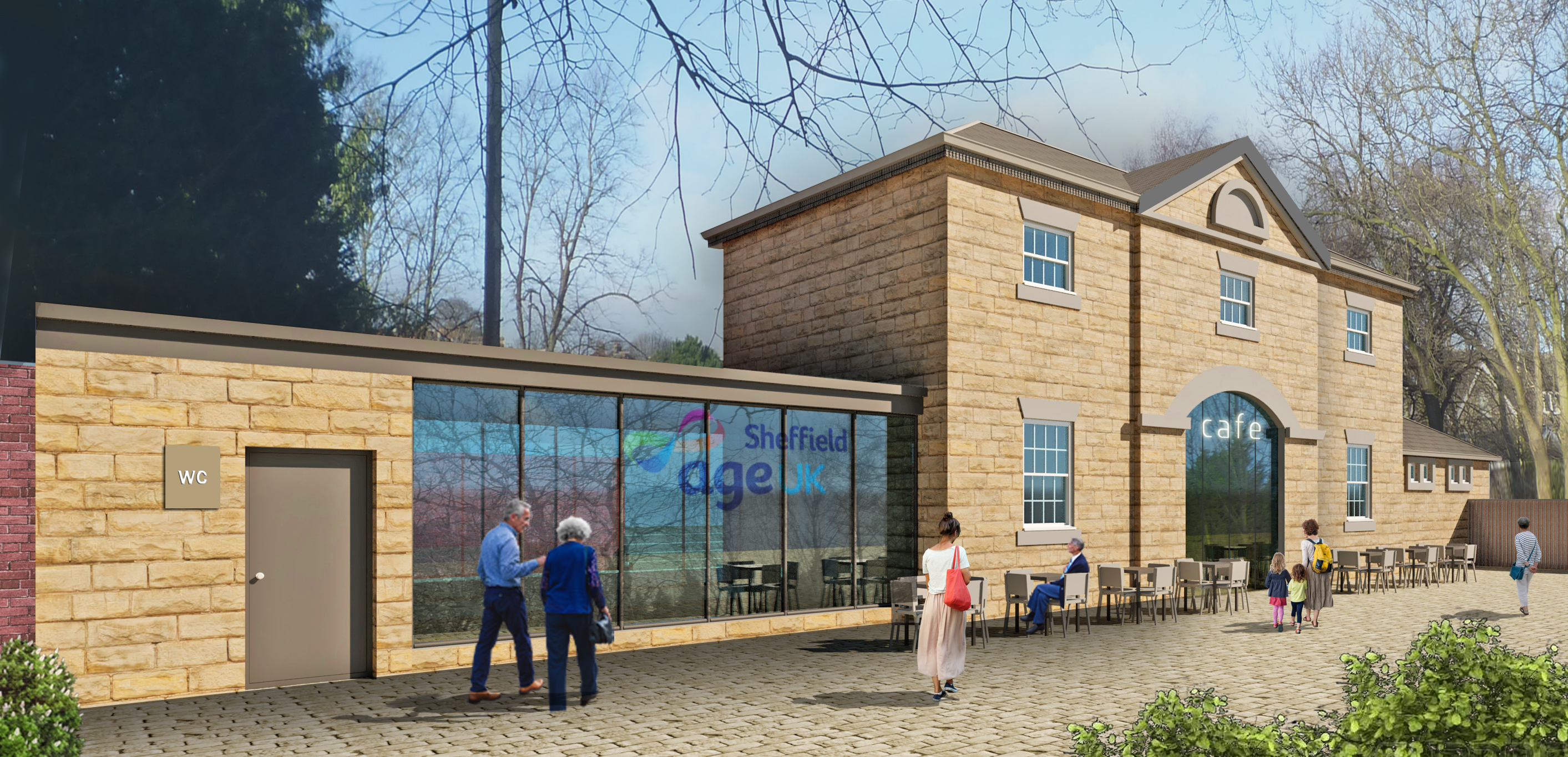 Hillsborough Park is set for a new community café and activity centre after The National Lottery Heritage Fund announced their support for the project.
The National Lottery Heritage Fund have awarded local charity Age UK Sheffield £581,500* to restore the derelict Grade II Listed Old Coach House building, next to Hillsborough Library. The nearby Potting Shed will be renovated as a creative Makers' Shed, whilst Age UK Sheffield will also manage community facilities at the park's Bowling Pavilion.
Age UK Sheffield Chief Executive, Steve Chu, said: "This is absolutely amazing news. I am so grateful to The National Lottery Heritage Fund and everyone who buys Lottery tickets. This project could not have developed without National Lottery funding."
He added: "We are going to create a beautiful new café for Hillsborough Park and develop an exciting range of activities which will be targeted at older people, accessible to people with long-term health conditions such as dementia, and available to the entire community."
David Renwick, Director, England, North at The National Lottery Heritage Fund, said: "We are really pleased to be able to support Age UK Sheffield's vision for the Old Coach House and the Potting Shed become reality. Our funding will not only go towards saving these historic buildings from dilapidation, but will ensure that they will become valuable community assets providing a space for services for older people and dementia-friendly activities. Here at The National Lottery Heritage Fund, we are committed to making investments that will ensure the UK's heritage sector is strong and resilient, and we commend the steps that Age UK Sheffield have taken so that their community café and activity centre in Hillsborough Park will be a sustainable business for many years to come."
Councillor Mary Lea, Cabinet Member for Culture, Parks and Leisure at Sheffield City Council, said: "I am absolutely thrilled that The National Lottery Heritage Fund is supporting this fantastic development. These plans will bring new life and modern facilities in to what is already one of our most popular parks, serving many local communities. Sheffield City Council is proud to be working with Age UK Sheffield to regenerate this historic building as a unique cafe venue for Sheffield.
"From the beginning, the vision was to transform the historic disused Coach House into a vital community hub, where local people and visitors can meet for drinks and refreshments while enjoying the park's great recreational and heritage facilities. This will also enable people with dementia, their families, friends and carers, to be more active, more creative and more integrated. This funding means that vision is now becoming a reality."
Age UK Sheffield are hoping to begin construction work in the autumn, with the aim of opening the café during summer 2021.
In total, the project will cost around £1 million, with Age UK Sheffield contributing £100,000 and over £200,000 in partner funding already secured. Additional local fundraising will also be needed. Anyone who is interested in supporting the project, through volunteering or fundraising, should e-mail: enquiries@ageuksheffield.org.uk or phoning (0114) 250 2850.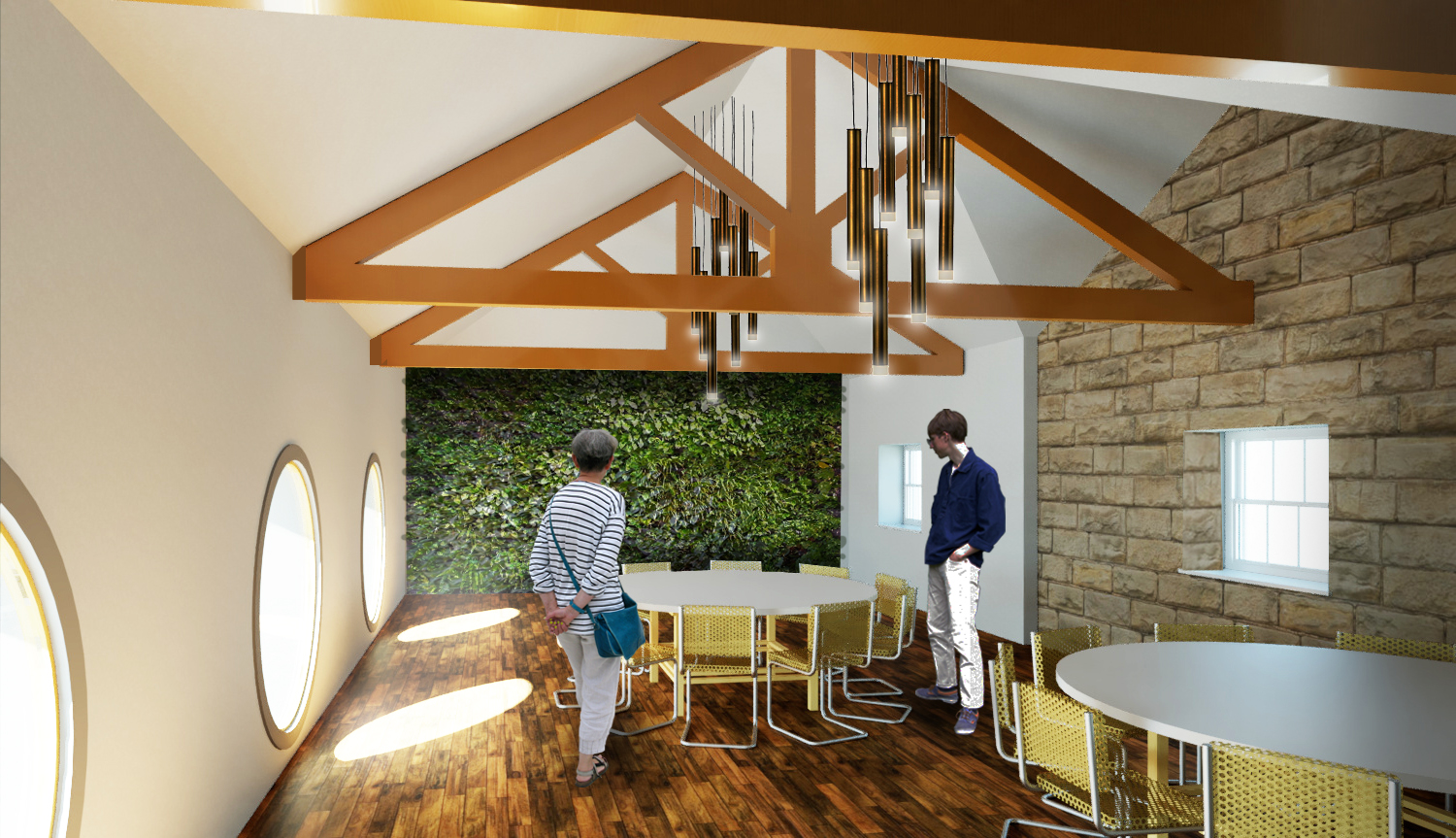 Get Involved!
The success of our Old Coach House project has been founded on the support and involvement of the local community in Sheffield. And the input of local people will be even more important as we move towards bringing these new facilities to reality.
Fundraising
We are extremely grateful to gain the support of The National Lottery Heritage Fund but we still have more funding to meet the overall funding target. So if you can help us to raise money to deliver this project – whether it be £50 or £500 – please let us know.
Volunteering
There are also going to be a range of opportunities to get involved as a volunteer in supporting activities for older people on site. We would also like to hear from you if you are interested in volunteering for us.
To get involved as a fundraiser or a volunteer, call Age UK Sheffield on (0114) 250 2850 or e-mail: enquiries@ageuksheffield.org.uk


Find ut more about the project and getting involved by visiting our Coach House Project web page.