Call out for community performers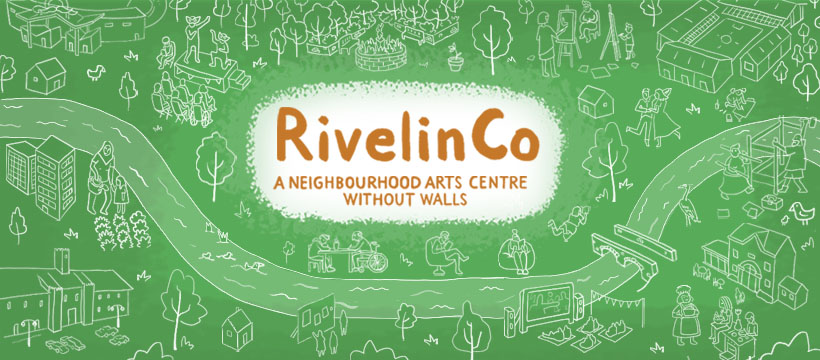 Published on 11 September 2021 05:22 PM
Hillsborough Park Heritage Performance:
An opportunity for non-professional volunteers interested in performance.
● Would you like to play a part in a professional show in Hillsborough Park, alongside professional performers?
● Would you like to be part of a community company of local people, researching the heritage of the park, creating the story, and playing some of the characters from history?
RivelinCo are offering an opportunity for community participation for approximately 10-12 people from Hillsborough (S6) or the surrounding areas to take part in a professional outdoor production in Hillsborough Park in October 2021.
ABOUT THE PROJECT
RivelinCo is a neighbourhood arts centre without walls, based in Hillsborough, Sheffield. Throughout the summer we have been collaborating with Age UK Sheffield to collate the history of Hillsborough Park through research into official archives, oral history interviews, and community heritage activities. The project is connected to Age UK Sheffield's development of the Old Coach House
into a café. Find out more: www.hillsboroughparkive.co.uk

For the next stage in the project we are looking for approximately 10-12 local people to make up a community ensemble who will rehearse and perform as the characters from the park's history, such as:
● Edith Brookes, the adventurous and unfortunate lady balloonist who crashed in the park
● Thomas Steade, the industrial 18th century builder of Hillsborough Hall.
● Pele, the talented Brazilian footballer who played at Hillsborough.
● Millicent Fawcet, Firebrand Founder of the Sheffield Women's Political Association.
…and many more
As part of this company, you would be supporting the professional cast as a vital part of the production. You will have the opportunity to be creative, gain performance skills, build confidence, work with some brilliant theatre-makers and learn about devising and being in a professional production.
We are looking for people of all ages. It doesn't matter if you have absolutely no drama experience – we will teach you basic techniques and skills. However, you must be able to commit to most of the dates below. Most importantly, you must be enthusiastic and excited about the project, and hungry to find out more about, and celebrate, the history and heritage of Hillsborough Park. If you have availability issues, please do still consider applying and provide us with details – we may be able to work around your commitments. We are also recruiting a professional cast for this production – if you are a professional performer please click here to find out more.

KEY DATES AND DETAILS
Open Workshop
Wednesday 8th September - 6.30pm - 8.30pm
This will be a fun session where you'll meet the director, find out more about what to expect, have a go, and see if it's something that you are interested in. There may also be some 'backstage' opportunities you might be interested in getting involved in, such as costume, production and front of house, for example. We will tell you more about these on Weds, and please do let us know when applying if there is a particular role you'd like to explore.
Rehearsals
September: 15, 22, 30 - 6.30pm - 8.30pm
October: 1 - 6.30pm - 8.30pm, 5 - 5pm - 8pm
Dress Rehearsal
Thursday 7 October, 11am - 6pm
Rehearsals will all be held in an accessible location in Hillsborough, close to the park.
Proposed Performance dates
Saturday 9 and Sunday 10 October - 2pm and 4pm
You will be needed from 11am - 6pm on these days.
This is a Sheffield-based production, and we are specifically looking for volunteers from Hillsborough (S6) or the surrounding areas.
HOW TO APPLY
If you are interested and would like to attend the open workshop please contact Michelle Roche, Producer: michelle@rivelinco.org, with the subject line 'COMMUNITY CAST' letting us know a bit about yourself and your availability. If you can't attend the open workshop, but would like to be involved as cast or crew, please also contact Michelle with your interests and availability.
If you do not have access to email, please text or call Linda on 07909 227663 to arrange a call back at an appropriate time.
If you are disabled please get in touch in advance of the first workshop to let us know about any access requirements. The audition and rehearsal spaces will be accessible.
We can't wait to meet you!