Charity prepares for ground-breaking dig
Published on 22 March 2021 02:37 PM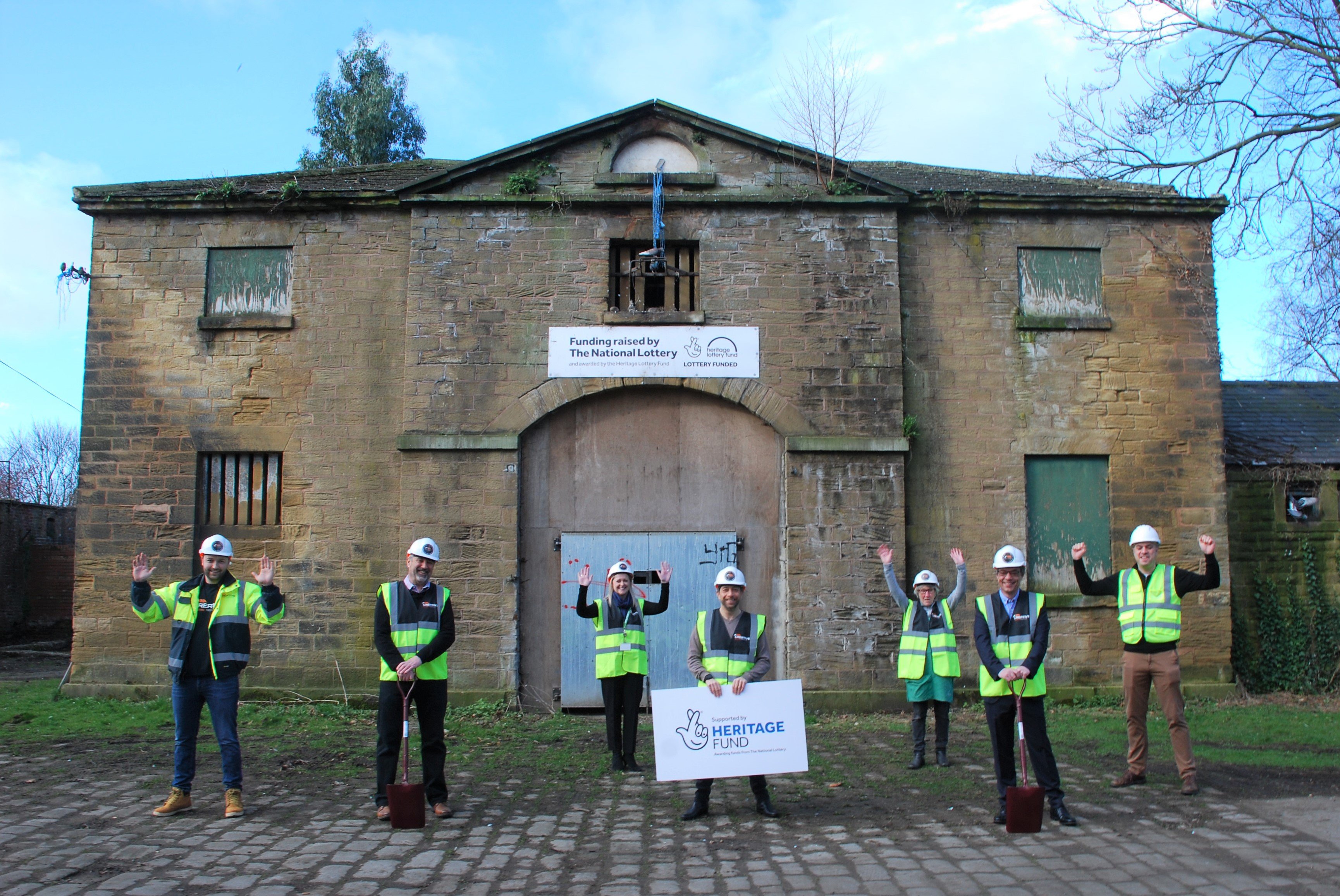 Work to renovate a Grade II listed building in Hillsborough Park will begin on Monday 29th March, a local charity has announced.
Site preparation works for the Lottery-funded development of The Old Coach House, by Age UK Sheffield, will take place next week.
Sheffield-based construction firm, Creative Building Projects Ltd, has been chosen to deliver the project to turn the Coach House into a community café. The nearby Potting Shed building will be converted into a creative activity centre.
Age UK Sheffield Chief Executive, Steve Chu, said: "We are excited that this project is finally getting under way, and were really pleased to choose a local construction company to carry out this work. We have liaised with Creative and Sheffield City Council to ensure the Walled Garden remains accessible to the public while the redevelopment is taking place over the next few months. I can't wait to see the restored buildings."
Chris Burley, Managing Director of Creative Building Projects, said: "It's with great pride that Creative has been chosen to undertake this local development and restoration project for the new Age UK Sheffield Community Café and activity centre at Hillsborough Park. We are looking forward to using our skills and knowledge to restore these grade 2 listed buildings back to their former glory and seeing them put in to such a good use"
Cllr Bob Johnson, Leader of Sheffield City Council, added: "After years of hard work to get to this stage it's fantastic that work will now start on site. Hillsborough Park is a real gem not just for the local community but citywide, and this development will really take it to the next level. It's a brilliant example of partners and local organisations working together to benefit the city and will make a difference to so many people's lives. I can't wait to see this vision take shape and finally become a reality."
Age UK Sheffield is currently tendering for a range of opportunities to deliver supporting heritage-related activity projects during 2021. Full details can be found by visiting www.ageuk.org.uk/sheffield
Images: Left to Right: Chris Burley (Creative Building Projects), David Campbell (Age UK Sheffield), Joanne Holland (Sheffield City Council), Steve Chu (Age UK Sheffield), Janet Potts (Friends of Hillsborough Park), Cllr Bob Johnson (Sheffield City Council), Mike Leigh (Time Architects).