Christmas Carol Service 2021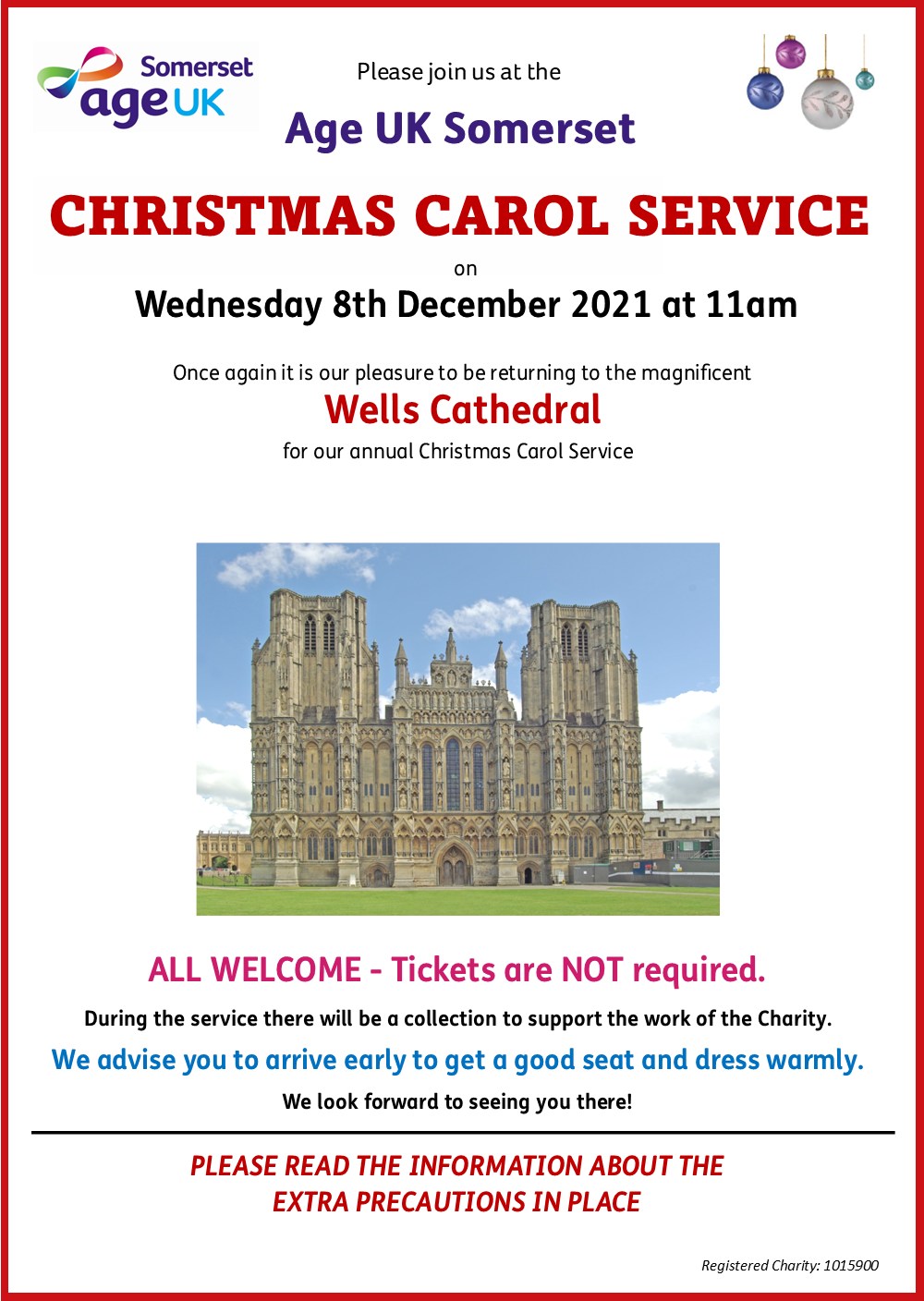 PRECAUTIONARY MEASURES AGAINST COVID AT THIS YEARS' CAROL SERVICE
We are sorry to announce that due to Covid The Salvation Army Brass Band are unfortunately not able to join us this year. We hope the members affected recover quickly. We are very grateful to Alexander Hamilton who has stepped in, at short notice, to play the organ for us this year.

This serves as a reminder, as if we needed one, to take great care and we ask that you please join us in helping to stop the spread of Covid.


PLEASE DO NOT
Attend the service if you feel unwell, or if you have any symptoms of Covid, or if you are supposed to be self-isolating due to having contact with anyone who has Covid or because of returning from overseas. THANK YOU.


PLEASE DO
Wear a face covering unless you are exempt
Leave space between yourself and people outside of your "bubble" particularly in potentially congested areas such as at the exit.
Take your copy of the Order of Service away with you
Use the hand sanitiser available when touching surfaces or shared items.
Give generously using our buckets or card payment machine! We will not be passing a collection plate around this year, but we would be very grateful if you could throw a donation into our collection buckets by the exits on your way out. We will ensure there is more than one bucket to avoid a traffic jam.

THANK YOU FOR YOUR MUCH NEEDED SUPPORT.