URGENT SCAM ALERT!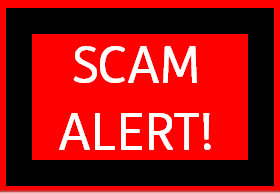 Thanks to the gentleman who called us to to say he'd had a telephone call claiming to be from Mendip Council saying he was owed a Council Tax refund. I'm sure this isn't confined to the Mendip area. They asked for his D.O.B. and bank details. He refused, they got shirty. Please be aware & hang up.
Age UK Somerset has an Anti-Scams Officer who works across North Somerset, funded by North Somerset Council (Trading Standards).
If you have had any issues with, or are worried about, Scams and would like to know what you can do to protect yourself and those you care about pop along to one of our Drop In Sessions.
Scams Awareness Drop-Ins
Mendip Vale Surgery, Yatton:
9.30am - 11.00am - 25th March, 29th April, 3rd June
Mendip Vale surgery, Langford:
9.30am - 11am - 13th May, 24th June
Nailsea Library:
9.30am - 11am - 26th March
Nailsea Precint (with the police):
Portishead Library:
9.30am - 11am - 23rd April, 14th May, 11th June
Clevedon Library:
9.30am -11am - 1st July
11:30am-1pm - 29th April, 3rd June
Churchill Post Office:
Winscombe Surgery, Hillyfields:
9.30am - 11am - 8th April, 20th May
Cottage Loaf, Congresbury:
9.30am - 11am - 10th April, 15h May, 25th June, 31st July
Congresbury Garden Centre:
11:30am-1pm - 2nd April, 1st May