The Big Knit 2021 / 2022
Pick up your needles and join in The Big Knit and for every little hat we send to innocent to put on their drinks bottles, they will donate 25p which will help us fund projects for local older people.
We have a target of 22,000 hats this year and the deadline for them to reach us has been extended to 30th June 2022!
We'd love it if you could help us meet the target. Any hats can be sent into our office, or dropped off at one of the kind locations that have agreed to be Big Knit Drop Off Points.


For more information and patterns please get in touch.
What's it all about?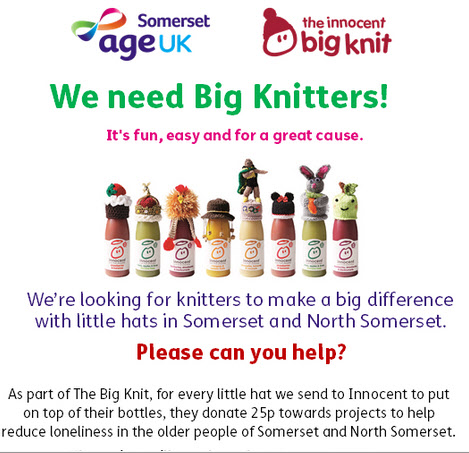 How it works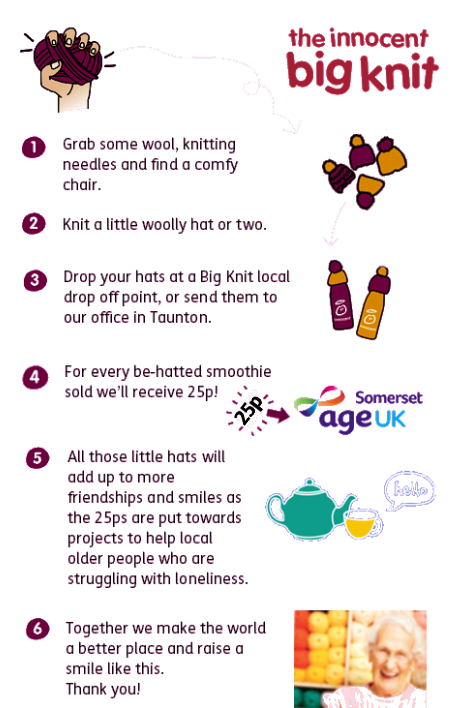 How to Knit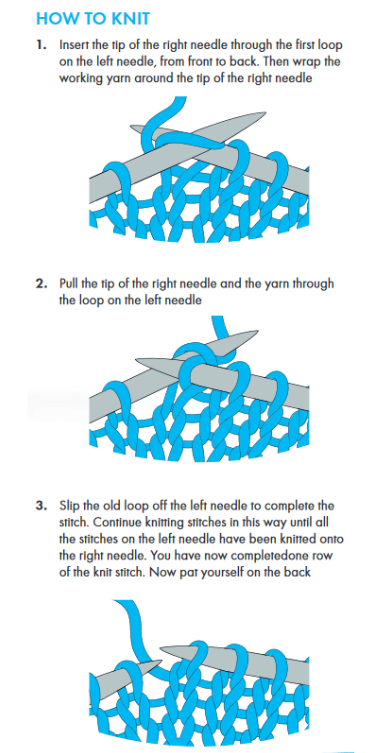 How to Knit a Basic Little Hat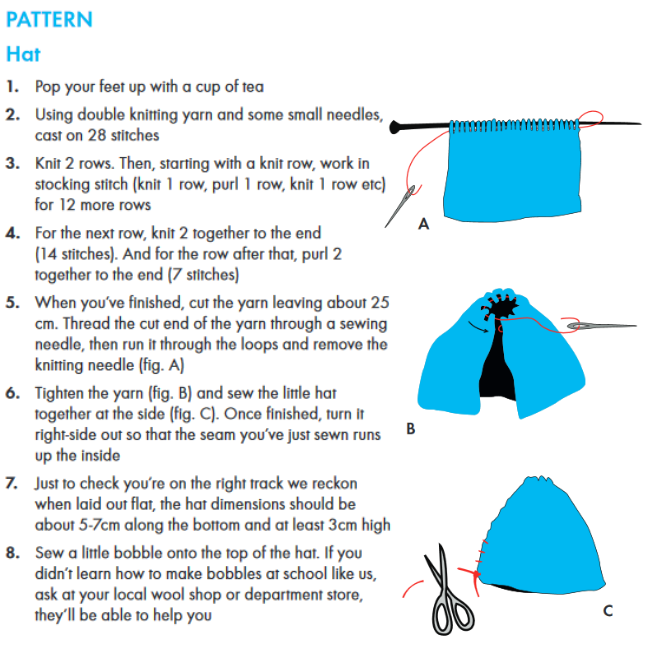 Download Big Knit patterns
Are you a nifty knitter or a novice with needles?
Whichever type of knitter you are there are patterns to suit!

Click here to see more Patterns on The Big Knit website
If you would prefer us to send you paper copies of patterns please call us on 01823 345610.
Big Knit Useful downloads
Would you like to put up a poster to get more people involved? Or view The Big Knit leaflet?