The Big Knit
These little hats can make a big difference!
Pick up your needles and join in The Big Knit and for every little hat we send to innocent to put on their drinks bottles, they will donate 25p to help us banish local loneliness!
The Big Knit has already started and will run through to July 2019 but don't wait til then to get them to us! We welcome hats at any time!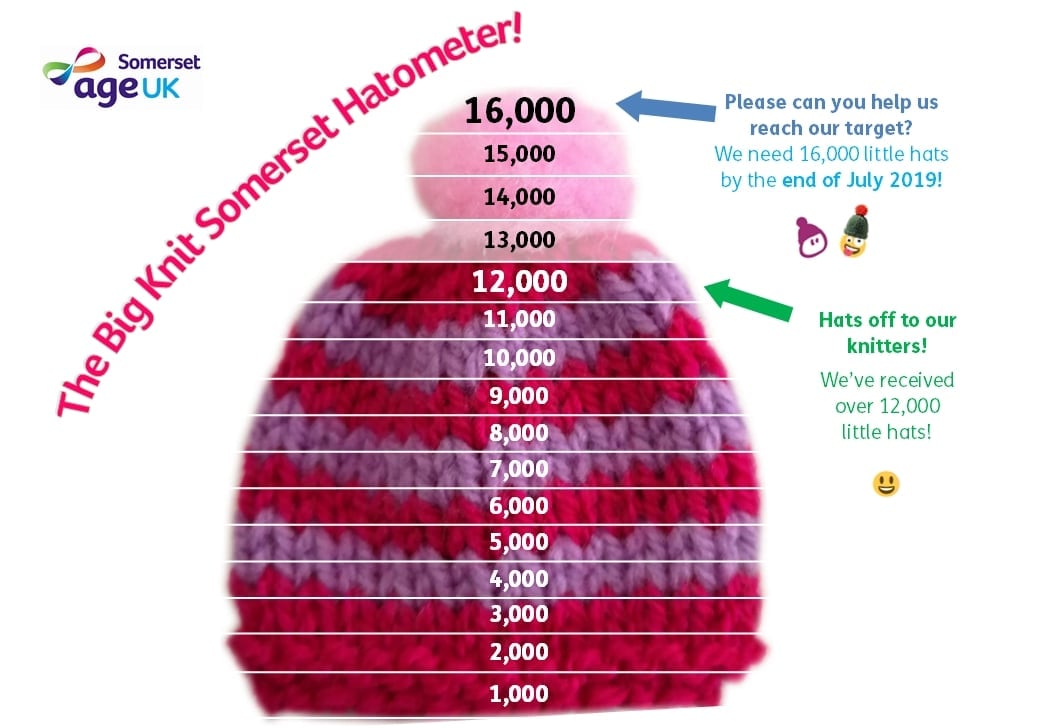 What's it all about?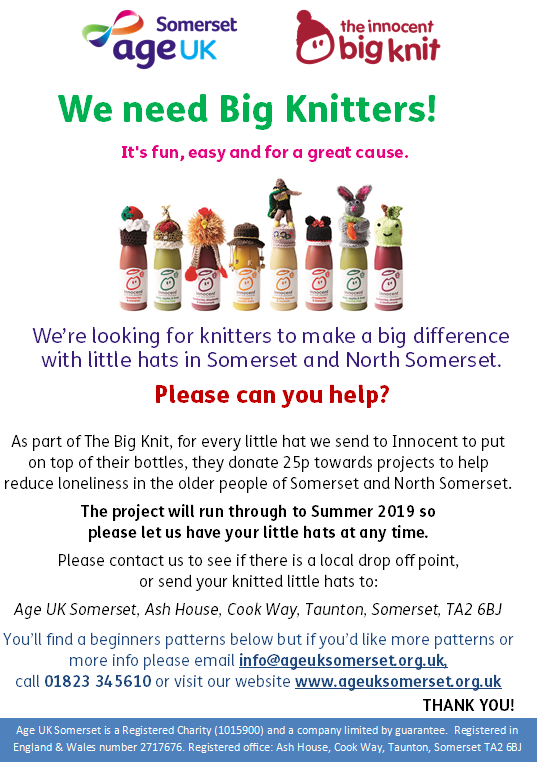 How it works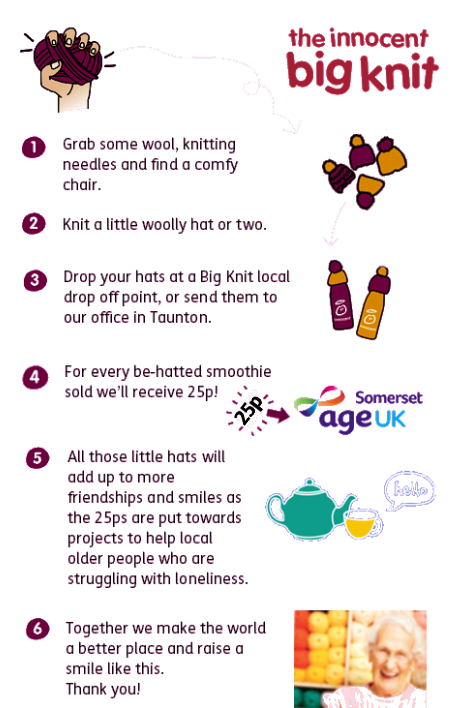 How to Knit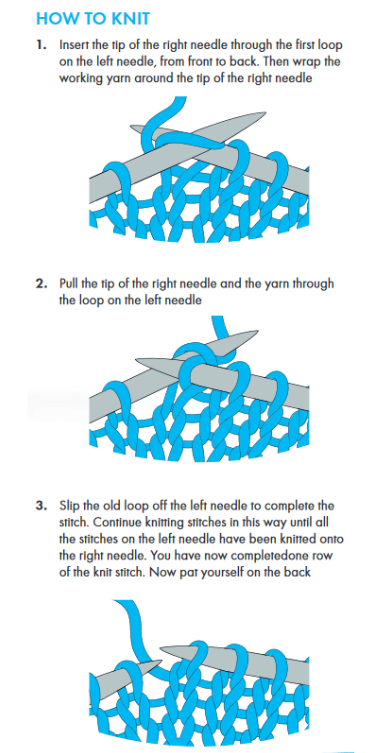 How to Knit a Basic Little Hat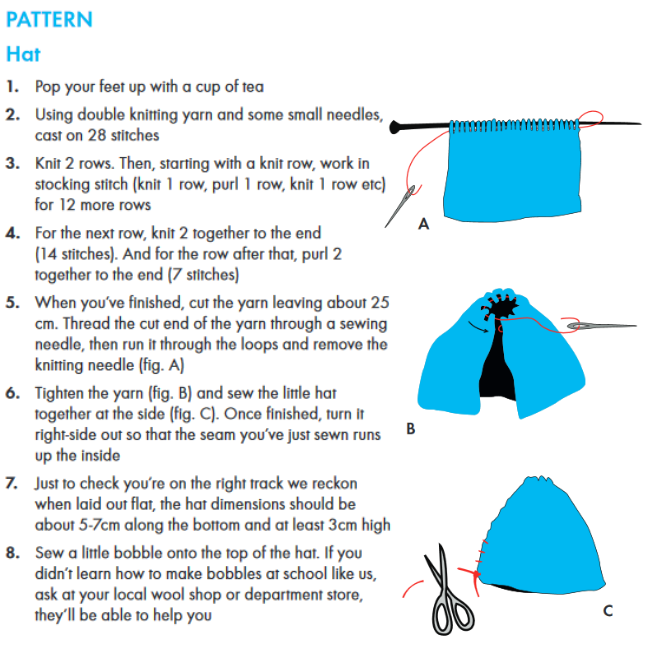 Are you a nifty knitter or a novice with needles?
Whichever type of knitter you are there are patterns to suit!

Click here to see Patterns on The Big Knit website
If you would prefer us to send you paper copies of patterns please call us on 01823 345610.
How to get your hats to us
Your little hats need to reach:
Age UK Somerset, Ash House, Cook Way, Taunton, Somerset, TA2 6BJ

To avoid you having to pay postage to send them in to us, we are trying to organise a number of Big Knit Little Hat Drop Off Points to cover the local area so you can drop your hats off instead of having to post them in.
Please see the map below. We will be adding new Drop Off points all the time!
Big Knit Useful downloads
Would you like to put up a poster to get more people involved? Or print out the leaflet to take away with you?