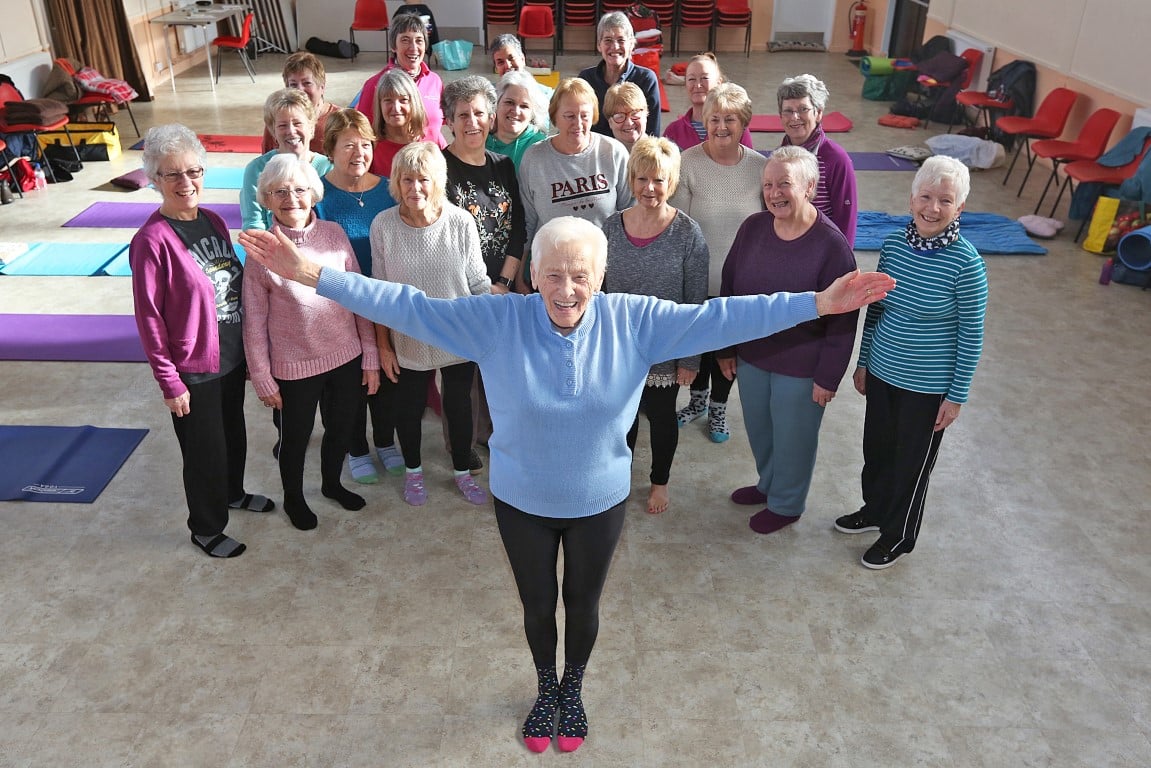 Why not get involved and help Age UK Somerset?
If you support our work and would like to get involved with our charity, there are lots of things you can do:
However you can support our work, you'd be making a big difference and your help would be much appreciated.

Our amazing volunteers help us to do so much in Somerset and North Somerset. Whether you have an hour or a day to spare, we have lots of opportunities for volunteers.

With your help we can banish local loneliness. For each little hat we receive innocent donate 25p through The Big Knit
We rely on your support to keep helping older people in Somerset and North Somerset. Any donation, no matter how much, is greatly appreciated.

Whether you can knit little hats, or want to walk, run, bake, jump out of a plane or just have a collection tin in your shop, please get in touch. We appreciate every bit of help!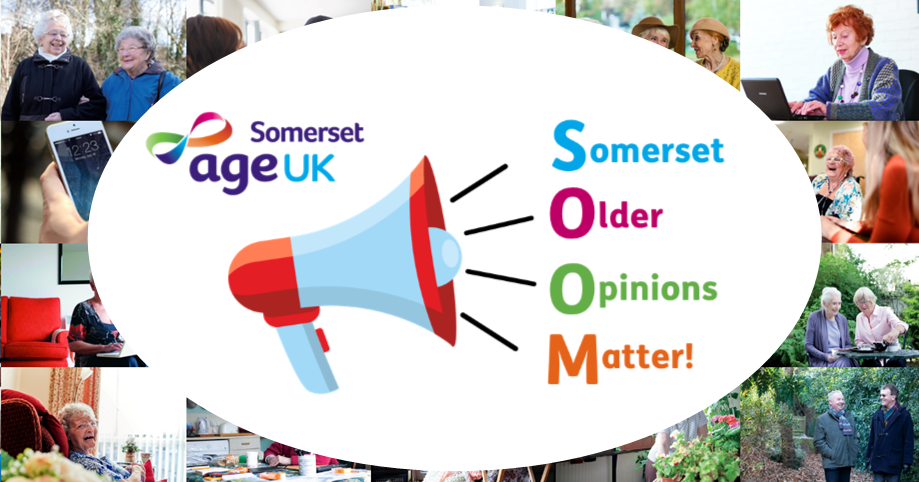 If you are over 60 and living in Somerset or North Somerset we need you to join our new Somerset Older Opinions Matter (SOOM) survey group!
We want to hear your opinions through short, monthly surveys which will help us discover what's important to local older people. The answers may shape our services and help us to campaign for a better later life for all.
Our Upcoming Fundraising Events
Our Annual Christmas Carol Service took place on Wednesday 8th December 2021, 11am, at Wells Cathedral

Join us for our annual Christmas service with Carols at Wells Cathedral.

After a pause of a year due to the Coronavirus pandemic we were delighted that this year's Christmas Carol Service took place!

Info:

All are welcome. No tickets are required for this event.

Space is limited so we recommend you arrive early to get a good seat and dress warmly.

Due to the uncertain situation with the Covid 19 pandemic please check this page again nearer the time in case of changes. Safety is of course our paramount concern.

An evening with Dr Lucy Pollock, author of 'The Book about getting Older' took place on Friday 1st October 2021 at St James' Church, Taunton

'The most important book about the second half of your life you'll ever read.' SANDI TOKSVIG

To mark International Older Person's Day Dr Lucy Pollock kindly agreed to talk at this event with all profits going to Age UK Somerset. The evening was very enjoyable and raised over £1,000!

Lucy's book is serious, funny, kind, knowledgeable, empowering and very readable. It guides us towards the essential conversations about getting older that go straight to the heart of what matters most.

There's never been a more important time to talk about getting older.

If you weren't able to attend the event we have organised another one on 11th February in Weston super Mare!
This is a spacer block for the Age UK Somerset website
If you use this link to get to Amazon, every time you buy something they will make a donation to us and help us to put smiles on the faces of older people across Somerset and North Somerset.
eNewsletter
Sign up to receive our newsletter by email.