Online exercise sessions
A variety of online sessions will continue to run for those who would prefer to stay at home for the time being.
Our online classes are available to anyone living in Somerset or North Somerset and are suitable for people over 60 who are actively able and can move independently.

If you have not attended one of our online classes before, you must fill in an application form. For all classes you must also fill in a Health & Safety questionnaire – this only needs to be done once.

If you have any queries or need more help, please email ageingwell@ageuksomerset.org.uk
Our Online Timetable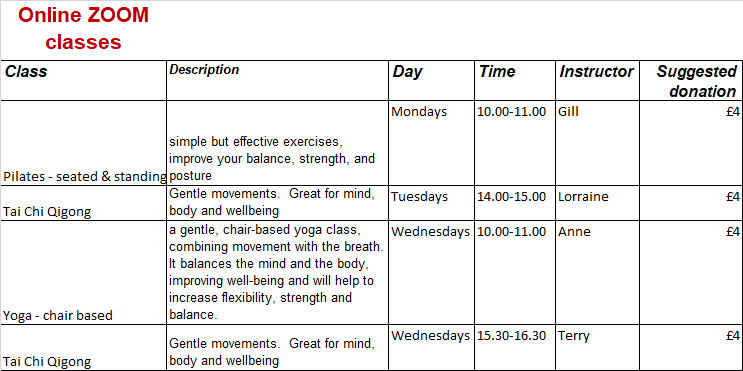 How to Book a Class
Complete our Forms and Checklists
If you have not attended an online Ageing Well class before, you will need to fill in an Application Form.
Everyone attending any class must also complete our Health Questionnaire. You only have to do this once, NOT each time you book a class.
You can complete both the forms online – it only takes a couple of minutes and your information will be held safely and privately. This information comes direct to us at Age UK Somerset and no third party is involved.
You must read the Participants Health and Safety Checklist. We want you to be safe! Have a think about where in your home you will do your class, as it's important you don't get distracted or trip over anything!
No online classes can be booked until we have received the correct information from you, so please allow plenty of time.
If you would prefer to submit a paper copy, then please let us know by emailing ageingwell@ageuksomerset.org.uk but we will need to contact you to confirm receipt before you can book a class.
---
Selecting and Booking the Class you wish to attend
Scroll down to find the class type you wish to attend. Click on the link for the day you wish to attend and the Eventbrite website will open up in a new page. It is only possible to buy one session/date at a time.
A suggested donation of £4 per session is requested – we are really grateful for your financial support at this time!
Once you have completed the purchase you will receive a confirmation email from Eventbrite with a link to the class. Please retain this email, as you can use it to join your class on the day.
You will also receive an email on the morning of your class, with your link attached again for easy access.
---
Joining your session
When you have your activity area set up safely, and you are ready to join the session just click on the link in either your booking or your reminder email. This will take you to the Zoom session. We advise you join a couple of minutes early to ensure any technical issues are smoothed out.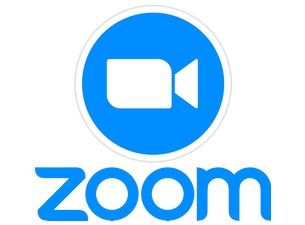 Since the first lockdown a lot of people have started using Zoom software for video calling. If you are not familiar with it, don't worry, let us know and we can help!
If you'd like to discover how to use Zoom here is a How to Guide:


Qigong Tai Chi


A blend of Shibashi moves, with energy healing exercises and techniques. Easy to learn gentle movements to improve balance, flexibility & strength. Good for mind, body and wellbeing. Can be done seated or standing.



Seated and Standing Pilates


These classes have simple but effective exercises, that will strengthen the whole body and improve both your balance and posture. They contain a mix of seated and standing work.
Stretch and Flex Chair-based yoga


This is a gentle, chair-based yoga class, combining movement with the breath. It balances the mind and the body, improving well-being and will help to increase flexibility, strength and balance.


Please note there will be no class on 8th June.

Mature Movers

Simple but effective exercises, led by experienced instructor Jo Fordham, that will help to increase the strength of the lower body and improve stability. Both seated & Standing work.

Please note: participants must have an exercise/resistance band to use in the class. If you need help with this please get in touch.


Or if you would prefer to join an in-person exercise session...
Let's Move together and improve together!
Many of our community-based exercise classes have restarted and we are looking forward to welcoming you back!