Please be aware that the information on this webpage may be out of date
Please be aware that some of the content you see on this webpage may be out of date and refer to services and information that was relevant before the Coronavirus outbreak.
For up to date information on the services we offer, where you can get help, how to stay healthy, volunteering and more please visit: www.ageuksomersetcoronavirus.org.uk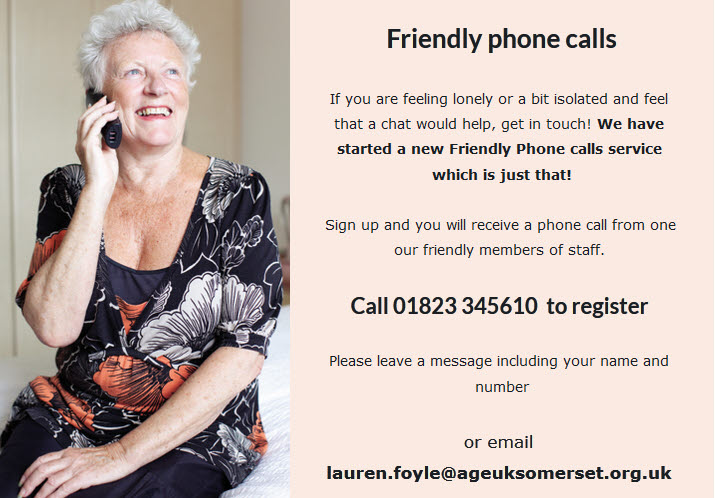 Age UK Somerset offers lots of services for older people and their carers.
Age UK Somerset works to make later life better across Somerset and North Somerset. We have a well established range of services that have been developed over our many years of experience in meeting the needs of older people in our area.
Please use the links above to find out more or contact us: 01823 345610 email info@ageuksomerset.org.uk.
Not all services are run in all areas.
Our services are constantly under review to ensure that they are well run, effective and efficient in their delivery, and consistent with the requirements of our funders.