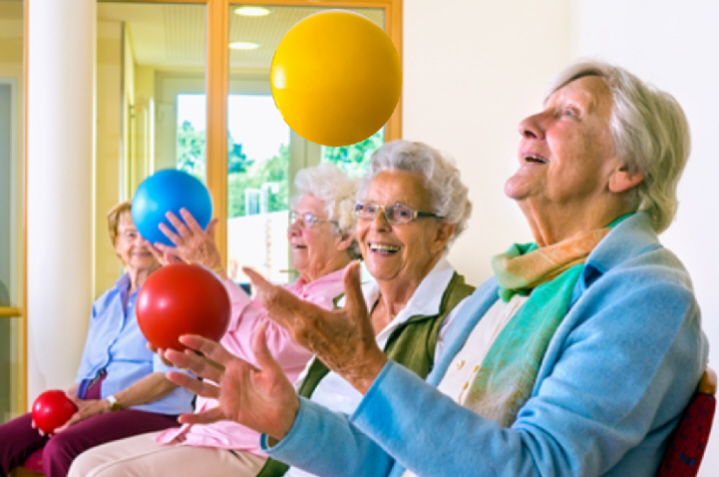 Our chair-based gentle exercise sessions are called Flexercise!
These sessions are led by qualified Volunteers and the majority take place in residential homes where they are residents only. But we also have some open sessions at other venues across Somerset and North Somerset.
As well as helping participants stay active, the emphasis is on getting together and having a laugh.
If you would like us to set up a Flexercise group near you please get in touch.
To find out more about the sessions, or if you are interested in Volunteering, please call our Ageing Well section on 01823 345626 or email ageingwell@ageuksomerset.org.uk
Interested in Volunteering?
Our Flexercise sessions are led by trained Volunteers. If you can spare a couple of hours a week and have a good sense of humour, please get in touch. No experience is necessary as full training is given.
For more information or if you have any questions please contact the Ageing Well team.
Phone: 01823 345626