Halloween Quiz Night
Published on 24 October 2018 10:13 AM

17 teams of spooky quizzers raise a magnificent £1,528
Huge thanks to everyone who came along to our fabulous Halloween Quiz on Tuesday 23rd Ocotber and raised over £1,400. Every penny will help us provide support to local older people and their families.
We could not have done it without the incredible team of volunteers from Santander who were outstanding! They spent the afternoon peeling potatoes and preparing food in the kitchen, laying the tables and dressing the room. Several keen quizzers stayed for the evening and then helped up tidy up afterwards.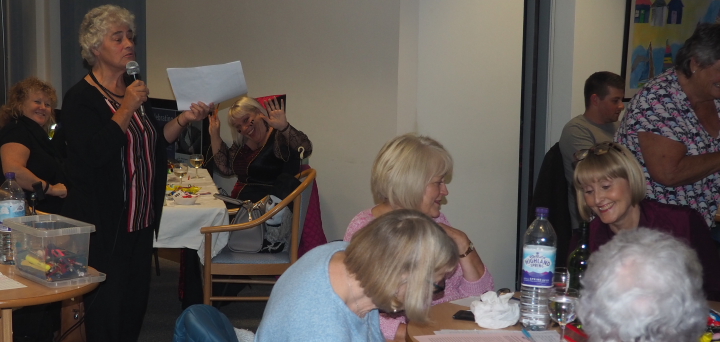 We are grateful, as ever, to the wonderful Pat and Neil Hodges who run such a fantastic quiz and to Gaye and Sheila for manning the bar so expertly. Thank you also to Sharon for going" above and beyond" by organising the catering and keeping things running smoothly in the kitchen, and to Katie from Milton Keynes College whose keen help made a big difference. We are also grateful to the indefatigable Dick Evans who started in the car park and seemed to be everywhere, helping in the kitchen and serving meals.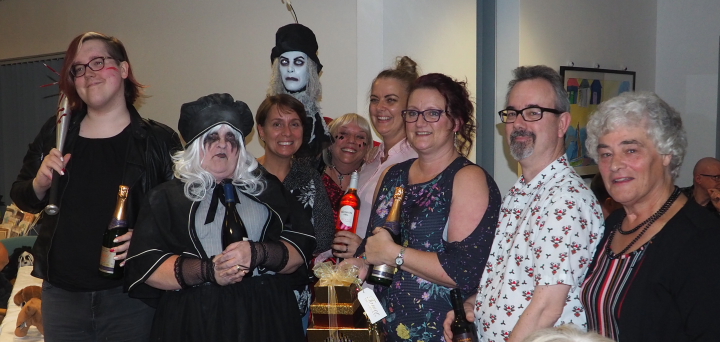 Congratulations to "Belinda and Alison's team", the winning team by a very respectable margin. We hope to see you all again next year!