Mad Hatters Tea Party
Published on 19 June 2018 11:47 AM
150 local people tumbled down the rabbit hole to Newport Pagnell for a fundraising Mad Hatters Tea Party on Saturday 16th June.
The event at Lovat Hall was part of the year-long celebrations to mark our 40th birthday and also raised a magnificent £1,194. Age Concern Milton Keynes started life in Newport Pagnell on 19th June 1978 and we were delighted to be joined by the Mayor of Newport Pagnell on this very special day.
Our warm thanks to Karen Linley and staff from Tesco Kingston, Tesco Wolverton and Tesco Leighton Buzzard, without whom the party would not have been possible. Guests enjoyed a sit-down afternoon tea of delicious traditional sandwiches, scones, cream and jam and, of course, lots of cups of the "steaming and fragrant"!
Thank you also to The Fabulous Miss Jones who, despite a sore throat, lifted the ambience and gave a lovely rendition of jazz favourites.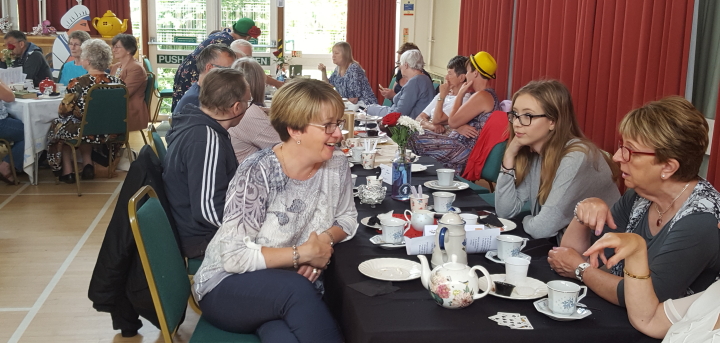 Time for tea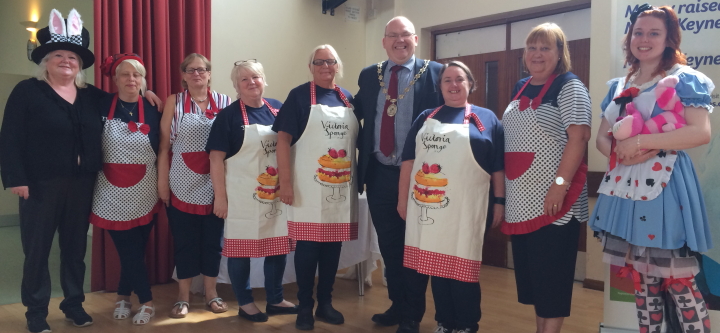 Thank you local Tesco stores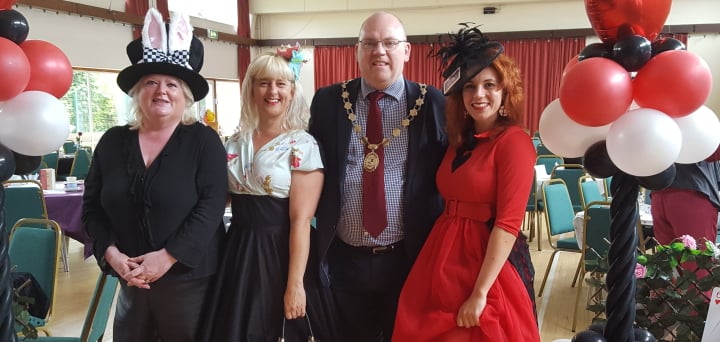 Michelle and Harriet welcomed the Mayor and Mayoress of Newport Pagnell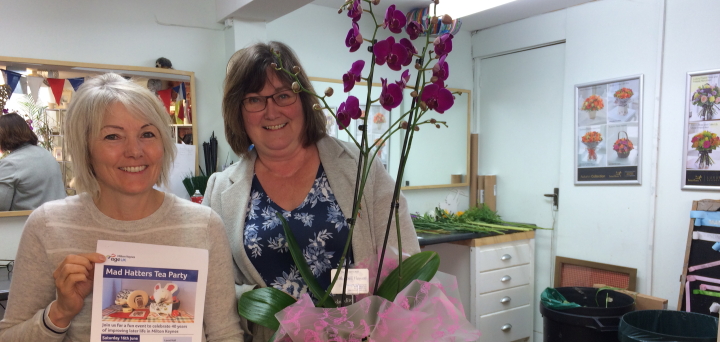 Bluebell Flowers donated a beautiful orchid for the raffle