Wolverton Fireworks Display
Published on 07 November 2018 09:51 AM

Ooh! Wow! Awesome fireworks at the recreation ground
Huge thanks to Wolverton and Greenleys Town Council for choosing us as the benefiting charity at their annual fireworks display at the Wolverton Recreation Ground on Monday 5th November. The event was supported by the three local mayors, the Mayor of Milton Keynes Cllr Martin Petchey, the Mayor of Newport Pagnell Cllr Paul Day and, of course, the Mayor of Wolverton Cllr Anwar Hussain.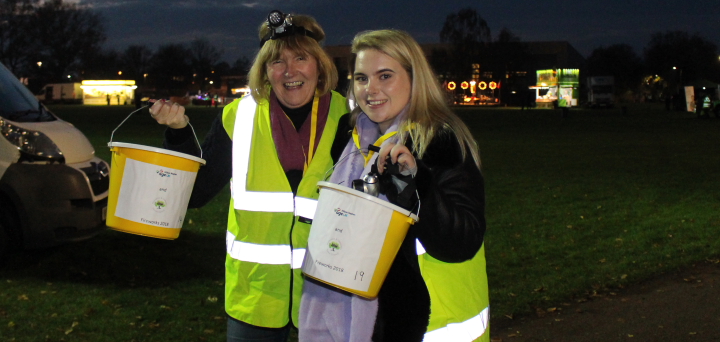 Our 21 keen volunteers (including volunteers from John Lewis Partners, Santander, Institute of Chartered Accountants of England and Wales and St Paul's School) enjoyed the fabulous fireworks (better than ever, we thought) and were cheered by the generosity of local people. As well as putting coins and notes into our collecting buckets several brave souls used the three brilliant contactless gadgets supplied by W&GTC to make a donation.

Every penny donated at this event will enable us to carry on providing support to older people in the borough of Milton Keynes. The total amount raised will be shared as soon as we know. Get in touch if you'd like to join our fundraising volunteers!